About the Transition
In the life of any organization, change is certain. UPC is no different. While we know change is ultimately healthy, it will challenge us all by evoking a range of deep thoughts and feelings. We acknowledge and embrace the ancient wisdom of Ecclesiastes 3:1-8, "For everything there is a season, and a time for every matter under heaven…"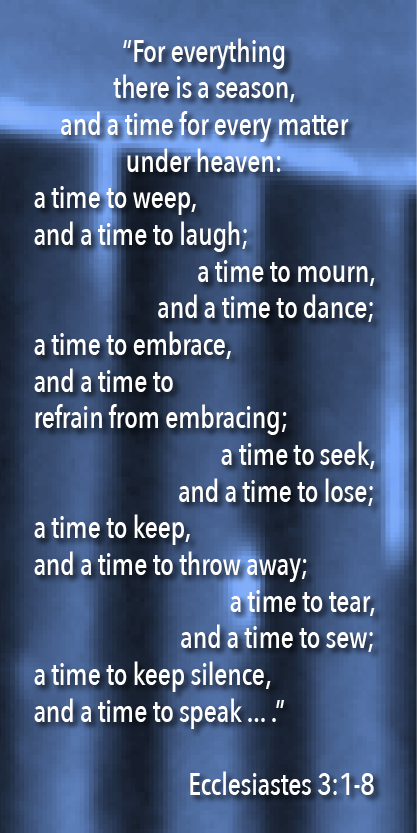 With the upcoming transition from the ministry of Bob Dunham, the session has appointed a team of members to lead and support the congregation. The members are Jim Baxley, Kathy Clemmons, Betsy Edwards, Dave Moreau (chair), Mary Ellen Olson, Sarah Owen, Elizabeth Michael (staff), Scott Singleton, and Brian Vandersea. This Transition Team is charged to:
Coordinate celebrations of Bob and Marla's ministry
Recommend to Session a candidate for the interim pastor position
Establish and execute a plan for communication with congregation about the transition
Support the staff through the transition period
Work with other committees and councils of the church as needed
Most of all, we will live into this time to love, and many of you will be asked to assist the transition team in a variety of ways. Your engagement, your input, and your participation in the transition process are important and encouraged! We are honored to work together on behalf of this great congregation.
Questions and Answers
As we work through the transition process brought on by Bob Dunham's retirement, there are likely to be many questions. The list below begins to help us frame our understanding of what is coming and ways we can process it together.
Last updated February 9, 2017
General
What is changing?
Bob Dunham will be retiring as Head of Staff and Pastor from UPC.
When is Bob leaving?
His last sermon and Sunday in worship will be on May 21, 2017. His retirement will be effective May 31, 2017. Bob's last act as UPC's pastor will be to lead worship on May 21st, thereby concluding his work at the church. The following week he will be packing his office and then away on a family trip. The congregation is encouraged to say goodbyes prior to the 21st.
How will we handle this change?
A Transition Team has been established to help organize the process of Bob's retirement.
What is the timeline for all this to happen?
A rough timeline is below, and will be refined as we move through the next few months.


Transition Team
Who is on the Transition Team?
Jim Baxley, Kathy Clemmons, Betsy Edwards, Dave Moreau (chair), Mary Ellen Olson, Sarah Owen, Elizabeth Michael (staff), Scott Singleton, Brian Vandersea
How were they chosen and asked to serve?
Session appointed these members to serve in this capacity at the recommendation of UPC staff and elders.
What is their charge?
Transition Team Responsibilities
Coordinate celebrations of Bob and Marla's ministry
Recommend to Session a candidate for the interim pastor position
Establish and execute a plan for communication with congregation about the transition
Support the staff through the transition period
Work with other committees and councils of the church as needed
When do they meet?
Meetings have been scheduled for the following dates at this point; others will be scheduled and added to this list.
1/5 7:00pm (completed)
1/25 6:00pm (completed)
2/6  6:30pm
2/20 6:30pm with Ted Churn – New Hope Presbytery Executive Presbyter
3/8 6:00pm
In addition, we have begun to meet with program staff and administrative staff, and have already had many good conversations with members. Transition Team members will continue to listen and will be available during the Coffee on the Landing time before Sunday School each Sunday.
How can I help?
This effort will require the service of many in the congregation. Transition Team members will keep the congregation informed about ways to participate, but if you are interested in participating, please contact a team member to offer your help!
Bob and UPC
After Bob leaves, will he still be coming to worship?
No. Bob's last worship with us will be on Sunday, May 21. He will not attend worship after that day.
Can Bob still officiate my child's wedding? Will he attend funerals? Baptize my children?
No. Bob will be ending his pastoral duties to this congregation, and will not be a part of weddings, funerals, or baptisms for members of University Church.
Why not?
The larger church offers important guidance in helping pastors and churches think through pastoral separations, and the changes described in the "Covenant of Understanding Between The Session of University Presbyterian Church and Robert E. Dunham" are based on Presbyterian polity as described in The Book of Order, pastoral ethics defined in part by the "Separation Ethics" document provided by The Presbytery of New Hope Manual for Commission on Ministry, and wise practice. Specifically, the larger church has long seen it fit to help both the retiring pastor and the church negotiate a separation by formally terminating "pastoral services" of any departing pastor.
Such stepping away does not indicate in any way Bob's lack of interest in or fondness for the congregation, but rather underscores the importance of letting the relationship lie fallow, so that a new relationship may form. The program staff, and Bob in particular, have spent considerable time listening to the wisdom of others who have navigated such transitions and learning from the experiences of exemplary churches. While acknowledging the grief that Bob knows in his heart around the document, Bob and the Session are convicted in offering it to the congregation and in living into the covenant.
It is the intention of both Bob and the Session to prevent members of UPC from feeling torn between old and new pastoral relationships, thereby avoiding pressures on the retiring pastor, the interim pastor, and the new pastor during the interim period and after a new pastor is called.
Celebration!
Are we going to have a party?
Yes! We should celebrate Bob and Marla's ministry to the church and community.
Party: Who/where/when?
The Transition Team is working to determine these details now. The confirmed date for a large gathering is Saturday, May 20 from 2:00 pm to 5:00 pm.  We will celebrate at the Great Hall of the Carolina Union on UNC's campus. Look for invitations and details coming soon!
How much will this cost? Where will the money come from?
Funds for this modest celebration will be drawn from certain designated sources within the church budget.
Will we be giving Bob and Marla gifts?
Yes! In concert with The Legacy Campaign, this congregation will have a special opportunity to honor Bob and Marla's ministry in ways that are meaningful to all. More information to come on this unique and wonderfully faithful time in the life of UPC.
New! Interim Pastor
Why do we need an interim pastor – can't we just skip that step?
Interim times between pastoral calls are now the norm in Presbyterian churches. Especially in the case of a long-tenured, beloved pastor, a congregation needs space and time to grieve, to adjust, and to be thoughtful about its desires for its next season of pastoral leadership. Interim pastors are trained especially for this important work. They offer leadership to a congregation in transition, help the church consider its identity and mission as it moves forward, and then move on to a new call when the congregation calls a new installed pastor. A church that neglects this important transition stage may well find that the new pastor becomes a functional interim, leaving more quickly than he/she might have done had the important groundwork been laid first.
After we find an interim pastor, do we have to do another search for a permanent senior pastor? How long will that take? When does that start? Who gets to pick that pastor?
Yes – The Transition Team is focused solely on the interim pastor. After an interim pastor arrives, the congregation's Nominating Committee will nominate a Pastor Nominating Committee, to be voted on by the congregation. Some time in 2018, the PNC will begin a search, ultimately making a recommendation of a final candidate to the whole congregation, who will then vote on an installed pastor.
Who is really in charge after Bob leaves?
In the period between Bob's departure and the arrival of an interim, Elizabeth Michael will serve as acting head of staff. UPC will continue to be guided by the wise leadership of Session, a gifted program staff and administrative staff, and the participation of its committed membership.
What happens to the interim associate pastor position? To other staff?
Elizabeth Michael, who is currently serving as our interim associate pastor, has a one-year contract that can be renewed at the end of each year. Her intention is to stay through the transition in senior pastors, provided UPC continues to be happy with that arrangement. An installed pastor can then determine, alongside the church, what kind of staffing model best suits the congregation, and from there UPC can fill the vacant associate position.
Other members of the staff have calls and contracts independent of Bob's. This means that they may remain in place as long as they and UPC feel a mutual sense of call.
What criteria will we use to select an interim pastor?
The Transition Team is working through the criteria now, using guidance from the Presbyterian Church (U.S.A.) to develop those criteria in consultation with Presbytery, congregation, Session, and staff. Once those criteria are determined we will post them here.
Who gets to interview the candidates?
Transition Team, staff, others as may be required
What will the interim pastor be able/allowed/asked to do?
Like the selection criteria, much of the role of an interim pastor will be determined with guidance of the PC(USA), congregation, Session, and staff.
When will an interim pastor start, and how long will an interim pastor stay?
We hope to have an interim pastor in place by the beginning of the program year, in mid-September. We may get lucky and have someone in place before then!
What if I want to help/comment/question or don't like what I see from this process?
Please feel free to contact any of the Transition Team members. The team is expecting to have input from and collaboration with everyone. On Sunday March 5th, the Transition Team will be hosting a Live Q&A session for all members of the church family in Fellowship Hall following the 11:00 worship service.
I know a pastor who would be fantastic as an interim at UPC–what do I do?
Please feel free to contact any of the Transition Team members. While we already have several suggested pastors, we welcome other ideas! (If you have a suggestion for an installed pastor, please hold those until the Pastor Nominating Committee begins its work in 2018.)