Join the Flower Commitee
The UPC Flower Committee needs your help!
Please contact Donna Frick at delliottfrick@gmail.com or (919) 623-5355 to offer your service on the Flower Committee. All who are interested will be heartily welcomed, and we will especially appreciate some young and agile volunteers.
Our committee is responsible for providing flowers in the Sanctuary each Sunday, work that is both fun and creative. We look forward to hearing from you!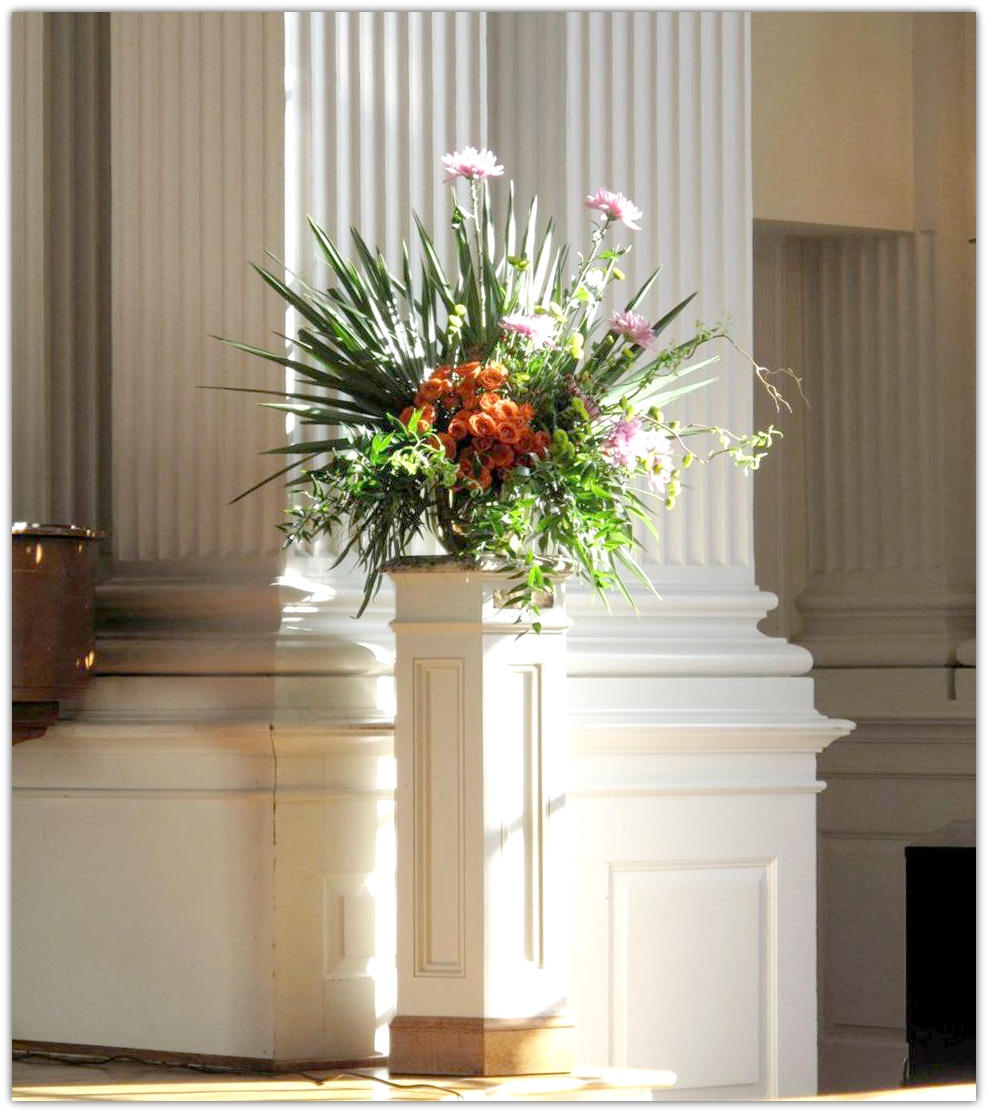 The Flower Committee also invites and encourages members to honor the memory of loved ones with floral arrangements in our Sanctuary on Sundays. To schedule an arrangement, please call or email Donna Frick.