September 8-10, 2017
Are you ready to rest, relax, and retreat from your
everyday patterns and routines?
Are you ready to discover the ways God is tending, planting and growing in your life?
Join your church family in beautiful Montreat as we experience scripture, keynotes, workshops, pottery, hiking, and much more!
Don't miss this opportunity to live in community with your church family as we explore the theme: Good Soil
 REGISTRATION IS NOW CLOSED.
Please call the church office to see if late registration is a possibility.
GOOD SOIL
Friday Night

Saturday
Sunday

Theological Focus

Tending

Growing

Planting

Scripture

Matthew 13:1-3
Jeremiah 17:7-8

Matthew 13:4-7
Jeremiah 17:7-8

Matthew 13:8-9
Jeremiah 17:7-8

Centering Prayer

God, we give thanks for the many gifts you give us that nurture and sustain our community of faith.

God grant us the courage to listen to your call and the strength to respond in faith.

God, send us out to be good soil for your Church in this world.

Friday night – Tending
We'll register at Assembly Inn in Montreat and spend time enjoying all that Montreat has to offer through scavenger hunts, games, and recreation. Later in the evening, we'll introduce leadership from Farm Church and spend time in Chatter Groups, which are mixed age groups that we'll come back to throughout the weekend. Then, our night owls will enjoy "Late Night in the Lobby" for games, guitars, and good times.
Saturday  – Growing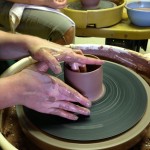 After breakfast, we'll gather in Convocation Hall for our first keynote. We'll move into workshops where folks will have the chance to experience the theme in a variety of ways: pottery, fused glass, bible study, crafts, and more!
After lunch and another chance to enjoy workshops, we will dive into some free time. Participants will have the chance to hike, rock hop, go into Black Mountain for shopping, take a swing at the Black Mountain Golf course or enjoy an afternoon of rest.
Saturday evening, we'll experience the theme through another keynote from the folks at Farm Church and move into an evening of recreation with a staple of good times at  Montreat: a barn dance followed by more late night good times.

Sunday morning – Planting
As we prepare to head down the mountain and back into the real world, we'll prepare our hearts and minds for service to others through a hymn sing and worship.
Meet our Keynoters: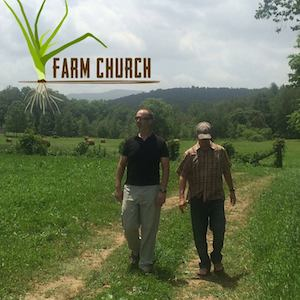 The idea for Farm Church came to the Rev. Ben Johnston-Krase one night in a dream. He immediately called his friend and former farmer Rev. Allen Brimer and together they left the churches they served with steeples to follow the call they both heard to start a church based on farming and feeding. Farm Church invites the spiritually curious into a life-practice of Christ-centered faith and service where Christ's rituals of feeding, teaching, and healing are couched in the growing, collecting, preparing and serving of food. Prior to saying "yes" to Farm Church, Allen served as the pastor of First Presbyterian Church of Somerset, KY.  Prior to his dream about Farm Church, Ben served churches in Austin, Texas and most recently, Racine Wisconsin. Farm Church is part of the 1001 Worshipping Community Initiative of the PC(USA) and is based in Durham, NC.
Click Here for a video from Allen and Ben.
Where we're staying:
We will stay in hotel rooms in Assembly Inn, where we'll also have meals and group meeting space. You have a choice of private or adjoining baths. Space is limited so register early!
Retreat Fees:
Conference Fees (per person):
Conference fees include meals – Saturday breakfast through Sunday breakfast.
Adults: $75
Children (5-11): $55
Children (4 & under): $40
Lodging (for two nights):
Assembly Inn – Two rooms, connecting bath: $352
Assembly Inn – One room, private bath (various bed sizes available): $200
Assembly Inn – Second adult staying in room: Free
Assembly Inn – Child(ren) staying in room with parent(s): Free
Youth staying in youth housing: $120
Agenda
Friday Night
6:30pm: Registration
6:30-7:30pm: Fun and games in the Lobby
7:30-8:30pm: Community Building
8:30-9:30pm: Gathering
9:30-10:30pm: Late night in the Lobby
Saturday
(Childcare provided 8:30-12:15, 1:00-3:15, 6:45-8:30)
7:30-8:30am: Breakfast
8:45-10:00am: Keynote
10:00-10:30am: Chatter Groups
10:45am-Noon: Workshops
Noon-1:00pm: Lunch
1:30-3:00pm: Workshops
3:00-5:30pm: Free Time
5:30-6:30pm: BBQ Dinner – Cooked by John Rogers on the UPC Pig Cooker
7:00-8:00pm: Keynote
8:00-8:30pm: Chatter Groups
8:30-9:30pm: Barn Dance
9:30-10:30pm: Campfire
Sunday Morning
(Childcare provided 9:30-11:45)
7:30-8:30am: Breakfast
9:15am: Group Picture – Assembly Inn front steps
9:30-10:15am – Chatter Groups
10:20-10:40am – Morning Singing
10:40-11:30am – Worship
Our Saturday Workshops – You can choose these when you register.
Saturday Morning
Infants – Pre-Kindergarten – This age group will spend time together playing and enjoying the company of other UPC children. Parents of 4 year olds can register for this group or can choose workshop below that is open to 4 year olds that might fit their child's developmental stage. Facilitated by Montreat Staff
Hiking – Take a fun walk on the Creekside Trail. Wear shoes that can get wet if you'd like to walk in the creek. (Open to All Ages). Meet up in Lower Lobby by Assembly Inn front Desk. Facilitated by Jim Snapper and Jay Williams
NOW FULL: Pottery – Work with a local potter to create your own Montreat keepsake out of clay. (Workshop open to Kindergarten and up, but during free time pottery is open to all ages). Currie Craft Center, Upper level. Facilitated by Ann Laird Jones
Gardening with Kids – You'll each make a seed bomb to take home and plant in your yard. (Open to 4 year olds and up.) Currie Craft Center, Lower Level. Facilitated by Mary Bozymski
Outdoor Meditation – Relax in the beautiful mountain setting and get in touch with yourself and God. (Open to 6th grade and up.) Meet in Upper Lobby of Assembly Inn. Facilitated by Cotton Bryan
Drumming – Feel the beat and learn some new rhythms to keep you moving. (Open to 4 year olds and up.) Lakeside Meeting Room, Assembly Inn 2nd Floor. Facilitated by Nathan Crabtree
Beekeeping – Learn about the important role these pollinators play in keeping our ecosystems healthy. There will be no bees present. (Open to 4 year olds and up.) Belk Meeting Room Assembly Inn 1. Facilitated by Jim Evans
Bible Study – Take an in-depth, fresh look at our weekend scripture theme. (Open to 6th grade and up.) Dixon Meeting Room, Assembly Inn 218. Facilitated by UPC Staff
Nature Photography – Get a new appreciation for the beauty of Montreat when pictured through your own lens. (Open to 6th grade and up.) FPC Dallas Meeting Room, Assembly Inn 2. Facilitated by Jack Benjamin
Saturday Afternoon
Infants – Pre-Kindergarten – This age group will spend time together playing and enjoying the company of other UPC children. Parents of 4 year olds can register for this group or can choose workshop below that is open to 4 year olds that might fit their child's developmental stage. Facilitated by Montreat Staff
Hiking – Hike up Montreat's famous Lookout Mountain. It's a moderate hike, about 45 minutes up and 30 minutes down with great views of the valley. (Open to All Ages), Meet in Assembly Inn Lower Lobby, near front desk. Facilitated by Mark Peifer and Carol Ann McCormick
NOW FULL: Pottery – Work with a local potter to create your own Montreat keepsake out of clay. (Workshop open to Kindergarten and up, but during free time pottery is open to all ages), Currie Craft Center, upper level. Facilitated by Ann Laird Jones
NOW FULL: Fused Glass – Work with a local artist to create your own fused glass Christmas ornament. (Open to 6th grade and up). Currie Craft Center, Lower Level. Facilitated by Carol Wilhelmi
Kitchen Chemistry with Kids – Slime! Play-doh! Dirt Dessert! Create these and other fun kitchen experiments. (Open to Age 4 and up). Convocation Hall. Facilitated by Aaron and Heidi Cook
Spiritual Practices for Busy Lives – Spiritual practices encourage us to grow in our faith and can help even the busiest person find ways to pause and focus on God throughout the week. Walk away with practical and useful tools for your faith journey. (Open to 6th grade and up). Dowd Meeting Room, Assembly Inn 251. Facilitated by Sharon Edmiston
Music – What a wonderful way to celebrate the weekend and rejoice with a little singing and time to interact with one another through music. (Opens 3rd grade and up) Lakeside Meeting Room, Assembly Inn 2nd Floor. Facilitated by Charlie Hyland and Kathleen Jasinskas
Sabbath – Take a holy nap in your room or have some good conversation with friends on a Montreat porch. Take extra time to recharge your batteries. (Open to all ages!)