Honoring our Past, Claiming our Future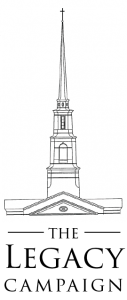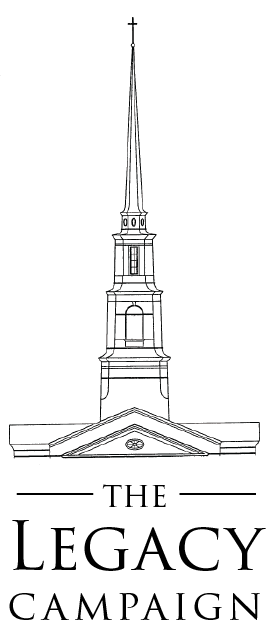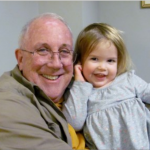 Over the past 26 years we have grown and given much, and we have learned and loved as a family of faith, always uniquely benefitting from Bob and Marla Dunham's lives and ministry among us. As this great chapter in University Church's story comes to a close, we certainly grieve at the pending loss of their constant presence. But we also feel profound gratitude for their faithful service as tender but persistent shepherds along the never ending path of our corporate faith journey. We also look forward eagerly to the opening of the next chapter in our story.

To honor and thank Bob and Marla, and to pay forward the legacy of faithfulness and gracious stewardship that they've sewn into the fabric of our lives, we come together to make an important financial commitment.
Campaign Update
Watch here for updates as pledges come in!
Using your UPC login, add and update your pledge electronically.
We have a unique opportunity to prayerfully give.
We have the capacity to do this, and as assessed by John Hewett, can see a goal of at least $600,000 as a viable minimum achievement. The timing of Bob's retirement and the building project have become powerful motivators to respond to God's grace.
We will faithfully allocate the proceeds, as prioritized by the Session:
Leaving the church family without any debt for the construction project (Bob's fervent desire and highest priority)
Providing for an endowment or other sustaining gift to Union seminary
Giving Bob and Marla a love gift
The session will use its discretion to ensure these priorities are appropriately met.
Frequently Asked Questions
The campaign has put together a list of Frequently Asked Questions that are full of details about the building project, the campaign, and the process we will use together.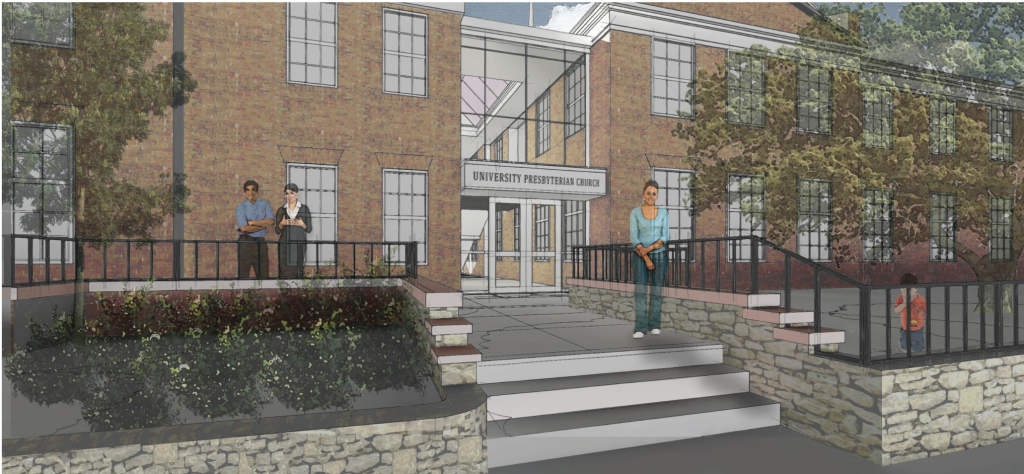 Levels of Campaign Giving Needed to Produce $600,000 (2-Year Pledges)
10 Gifts
No. of Gifts
at Level
Gift Level 
Total at Level 
Cumulative
Total
1
$50,000
$50,000
$50,000
2
25,000
50,000
100,000
3
15,000
45,000
145,000
4
10,000
40,000
185,000
10 Gifts = $185,000 / 31% of the Total
70 Gifts
No. of Gifts
at Level
Gift Level 
Total at Level 
Cumulative
Total
30
$5,000
$150,000
$335,000
40
2,500
100,000
435,000
70 Gifts = $250,000 / 42% of Total
335 Gifts
No. of Gifts
at Level
Gift Level 
Total at Level 
Cumulative
Total
75
$1,000
$75,000
$110,000
100
500
50,000
560,000
160
250
40,000
600,000
335 Gifts = $165,000 / 27% of Total
TOTAL: 415 Gifts = $600,000 / 100% of Total
Ways to Give
Cash, Stocks or Bonds, Real Estate, Life Insurance, Antiques, Works of Art, Jewelry, Coin or Stamp Collections, Income Tax Refunds, Revocable or Irrevocable Trusts, etc. See Ways to Give for more information.
Using your UPC login, add and update your pledge electronically.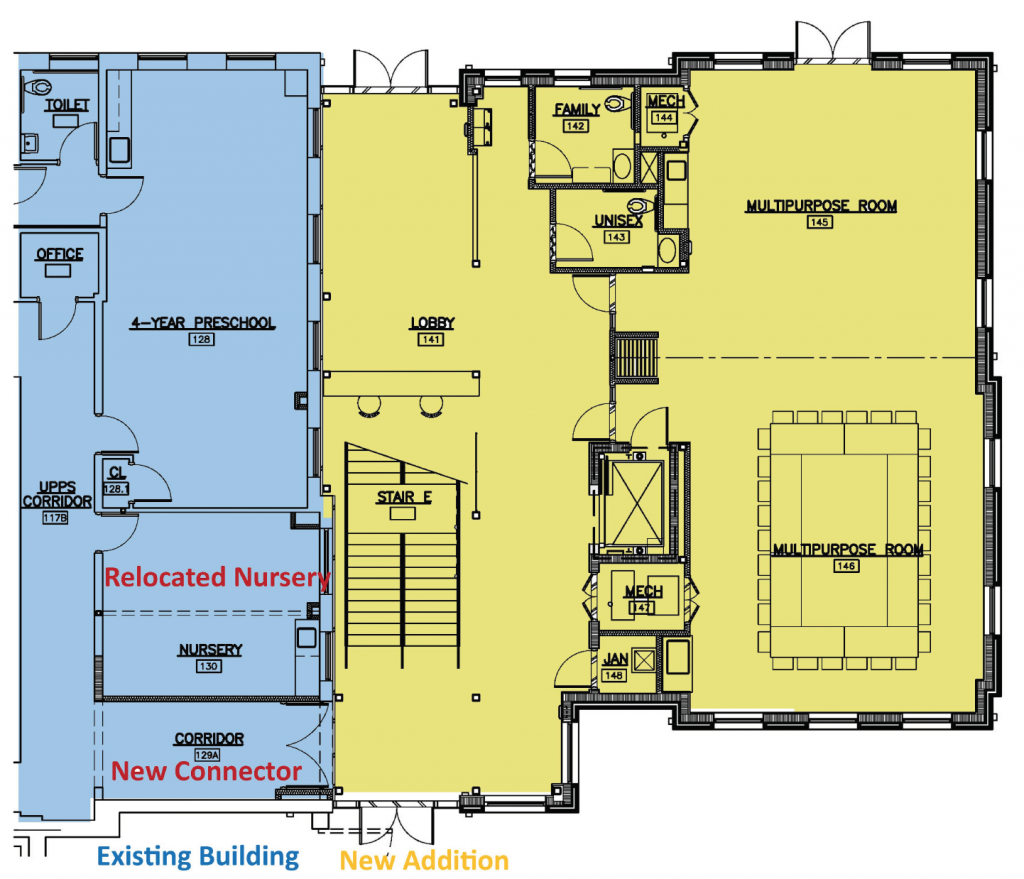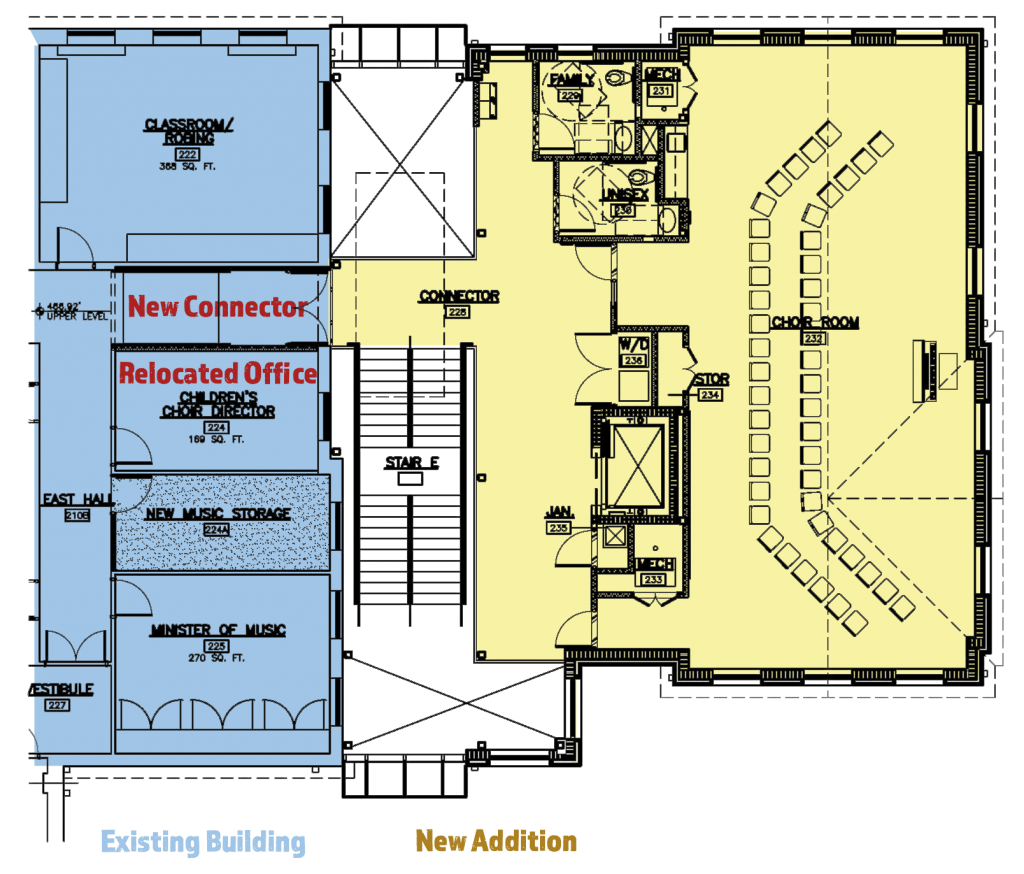 ---
Key Dates
Vision Awareness Gatherings
Sunday, March 5, 9:45-10:45 a.m.
Sunday, March 12, 12:00-1:15 p.m. (Regular Second Sunday Lunch; no RSVP needed)
Sunday, March 19, 12:00-1:15 p.m.
UPC members are cordially invited to a Vision Awareness Gathering to hear details about The Legacy Campaign, share good food and drink, and celebrate our faith. (These gatherings are for the purpose of information and inspiration. You will not be asked to make any financial commitments at these meetings.) We encourage you to join us.
Choose the most convenient date for your family and RSVP to RSVP@upcch.org for March 5 and March 19 gatherings. We will gather in the Fellowship Hall. Childcare will be provided.
Commitment Sunday
First Fruits Sunday
---
Campaign Leadership
Campaign Directors: Lee and Myrah Scott, Marc and Lou Pons, Sandy Alexander: The chief lay leaders and spokespersons for the campaign, the Campaign Directors direct the Leadership Team, giving general supervision, counsel, and encouragement to all directors and their teams. They work in partnership with the consultant, coordinators, and staff to see that the campaign plan and calendar are closely followed. They work closely with the Leader Cultivation team in cultivating leadership gifts.
Coordinators: Sarah Owen, Anne Bryan: The coordinators act as the day-to-day organizational liaisons among the campaign directors, leadership team, consultant, and staff. These persons are particularly tasked with organizing and managing the rosters of lay volunteers to be enlisted for service in the campaign. The coordinators schedule meeting rooms, issue meeting reminders, and manage the many details inherent in a campaign of this size and duration.
Vision Awareness Directors: John and Mellicent Blythe, Jay and Mary Ann Klompmaker, Matt Marvin: The Vision Awareness team is responsible for ensuring that all resident households are fully aware of the project, its size and scope, and its impact upon the church's life and ministry. The team will "cast the vision" through a series of small-group fellowship and informational gatherings.
Leader Cultivation Directors: Jim Copeland, Bob Woodruff: The Leader Cultivation team will cultivate commitments from campaign leaders and those with capacity for leader-ship gifts. The team hosts a series of small-group fellowship meetings and conducts person-al visits when appropriate.
Communications Directors: Kirk Owen, Jim Baxley, Ryan Romkema: The Communications team is responsible for interpreting the purpose and process of the campaign to all members, regular attendees, friends, and "alumni" of the church. Their tasks include developing a campaign logo and website; preparing campaign newsletters; and publishing all printed materials.
Mailing Directors: Shelley Adams, Barbara Hedgepeth: The Mailing team is responsible for the timely distribution of all campaign materials. Hospitality Directors: Linda Plunkett, Linda Lane: The Hospitality team is responsible for providing food and drink for the Vision Awareness gatherings.
Commitment Directors: Bryan and Karen Vandersea, Jim and Laura Baxley: The Commitment team is responsible for contacting all those not registering a response on Commitment Sunday, encouraging participation in and prayer support for the project.