"For everything, there is a season…"
In the life of any organization, change is certain. UPC is no different. While we know change is ultimately healthy, it will challenge us all by evoking a range of deep thoughts and feelings. We acknowledge and embrace the ancient wisdom of Ecclesiastes 3:1-8, "For everything there is a season, and a time for every matter under heaven…"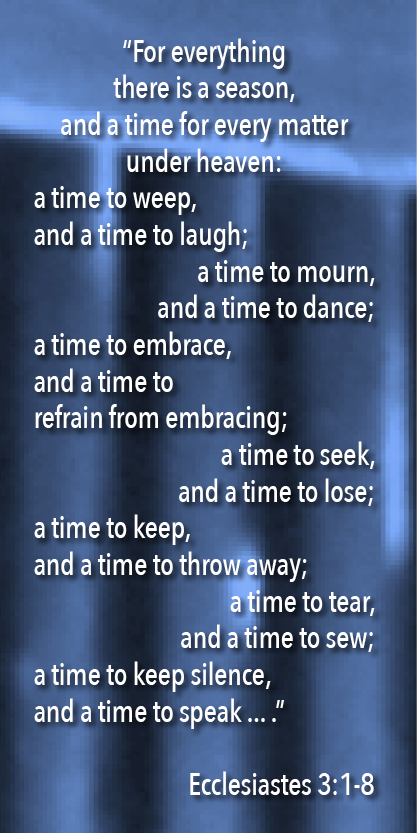 With the upcoming transition from the ministry of Bob Dunham, the session has appointed a team of members to lead and support the congregation. The members are Jim Baxley, Kathy Clemmons, Betsy Edwards, Dave Moreau (chair), Mary Ellen Olson, Sarah Owen, Elizabeth Michael (staff), Scott Singleton, and Brian Vandersea. This Transition Team is charged to:
Coordinate celebrations of Bob and Marla's ministry
Recommend to Session a candidate for the interim pastor position
Establish and execute a plan for communication with congregation about the transition
Support the staff through the transition period
Work with other committees and councils of the church as needed
Most of all, we will live into this time to love, and many of you will be asked to assist the transition team in a variety of ways. Your engagement, your input, and your participation in the transition process are important and encouraged! We are honored to work together on behalf of this great congregation.
Questions and Answers
As we work through the transition process brought on by Bob Dunham's retirement, there are likely to be many questions. The list below begins to help us frame our understanding of what is coming and ways we can process it together.
Note – sections with recently updated information are noted in bold and with an asterisk (*). The last updates were made on April 21, 2017.