Kathleen Jasinskas has been selected, recommended and approved by session to become the Director of Children's and Youth Choirs, starting on July 29, 2019!
The committee received and reviewed several strong candidates for the role from across the country, but we all feel blessed by God that Kathleen, a current member of UPC, felt the call to be a part of the UPC family five years ago, when she and husband Charlie Hyland moved to Chapel Hill from New York City.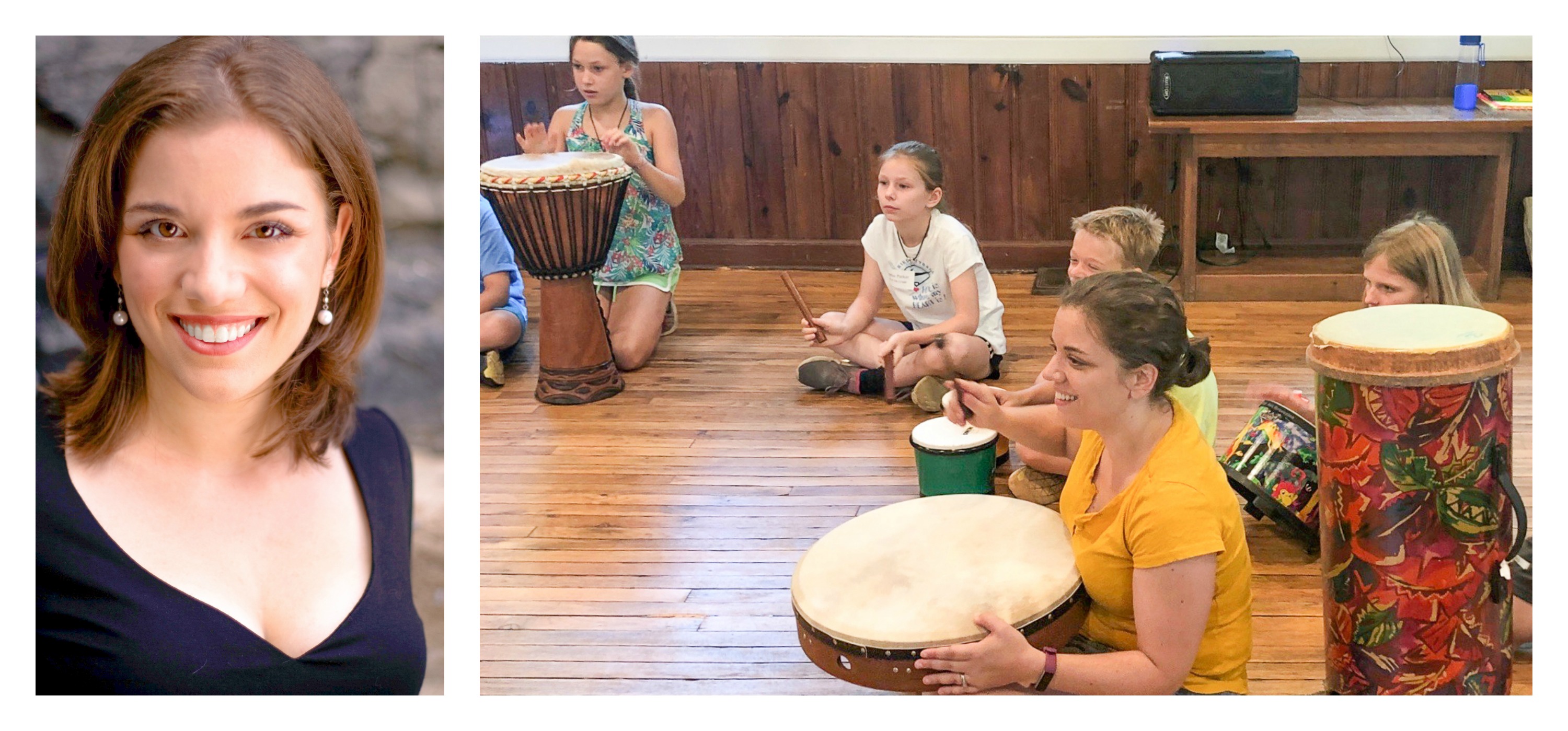 Kathleen has more than ten years of private teaching experience, most recently as the owner and lead teacher of Kathleen's Piano and Voice in Chapel Hill, which is home to more than seventy students. She has worked on the faculty of the Community Chorus Project since 2015 as an accompanist, choir director, and voice teacher. She leads a free, intergenerational mommy-and-me music class with members of the Carol Woods community and can be found singing "Old MacDonald" with her son, Owen, at least seventy times a day. Kathleen holds a Bachelor of Music in Voice from The Juilliard School and a Master of Music in Opera from Binghamton University. She enjoys an active performing career, including soloist work with North Carolina Opera, The Duke University Bach Ensemble, Hillyer Community Chorus, and University Presbyterian Church. She feels extraordinarily blessed to have been chosen for this role and is full of energy and enthusiasm for the future of children's music at UPC!
While Kathleen won't officially begin her role until July 29, her service to UPC's Children began at Vacation Bible School in late June. We are blessed to have such a strong family of faith to continue the powerful musical worship of God!
Thanks to the committee members for their hard word in this process: Jim Baxley (Chair), Mark Bozymski, Tom Brown, Becky Gollmar, Hadley Kifner, Nancy Myer, Josh Singleton