Welcome to Presbyterian Youth Connection!
PYC is a place for all 6th-12th graders to connect to the Church and each other through Sunday School, Worship, Confirmation, and Youth Group.
Stay Connected and Informed!
Smugmug Photos: upcch.smugmug.com       Twitter: @UPCPYC             Instagram: @UPCPYC
Remind: Parents: text the code @UPCP to the number 81010 to get last minute text reminders. Youth: text the code @UPCCHYouth to 81010. You'll get weekly and last minute reminders to join in for PYC events. [/box]

Presbyterian Youth Connection 2020-2021
Update coming in August
Summer Trips 2021 – Stay Tuned!
Financial assistance is available for every trip or PYC event. Contact Kim at kim@upcch.org to inquire.
PYC Trips Information and Registration
Trip info will be updated for 2020-21 as we have it and as the Pandemic allows.
Fall High School Retreat
Fall High School Retreat
November 1-3, 2019
Deadline to register: Sept. 29
Cost: $210
Current 9th-12th graders
Join your high school PYC friends as we take time away together this fall. We'll head to Lake Gaston to enjoy time together, kayak adventures on the lake, an evening fire in the fire pit and study what it means to live in relationship with one another. We'll leave right after school on Friday and return by lunch on Sunday
Confirmation Retreat
Confirmation Retreat
Nov 8-10, 2019
Deadline to register: Sept 29
Cost: $210
8th Grade Confirmands and
High School Mentors
UPC's Confirmation Retreat is THE way to solidify bonds you're your fellow confirmands in the beautiful setting of Montreat, NC. Our high schoolers plan all aspects of this event including our keynote and worship times. This year, we'll explore the theme Outside the Lines. What lines define us? When have we felt excluded? When has coloring outside the lines made us feel empowered? We'll study the Good Samaritan, The Beatitudes, and the Women at the Well as we explore lines in our own lives and culture. Join us in Montreat to talk through these questions and many more. We'll hike, craft, and have tons of fun with one another in this place set apart. 
The Vans will depart at 5:30pm on that Friday.
We will return to Chapel Hill on Sunday around 2:30pm.
What to Bring: 
Weather appropriate clothing (we will be outside Saturday Afternoon)
Walking shoes/hiking shoes
Rain gear
Towels/washcloths
Toiletries
Linens (specifics will be emailed)
Bible
Money for supper on the way there and lunch on the way home.
Flashlight
"Outside the Lines" Theme Grid
Fri Night
Sat AM
Sat PM
Sunday Worship
Theological Focus
Lines Exist
Lines in our community
Outside the Lines
Our identity is in God
Scripture
Psalm 16:6
Ephesians 2: 14-16
Micha 6:8
Luke 10: 25-37
 1 Corinthians 16: 13-14
Matthew 5: 3-11
1 John 5: 5-9
Galatians 3: 28
Genesis 1
Ephesians 4:4
1 Corinthians 12:12
Isaiah 56: 7
Luke 10: 25-37
I Corinthians 1: 10
John 4: 1-26
Questions to Consider
Where do we draw lines? What lines exist in our everyday lives? How have lines defined/comforted you? Why are lines comforting to others?
How do lines divide people? How do lines inhibit your ability to see others?
How do we unify God's creation? How did you see society's lines during the afternoon service work?
What divisions do you see in Christianity? How can we honor God's call for community even with our differences? How do we take this home?
High School Retreat
High School Sabbath Retreat
April 17-19, 2020
Deadline to register: Jan 12 or until full
Cost: $210
Current 9th-12th graders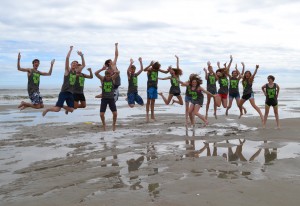 All High Schoolers are invited to attend the high school retreat at Ocean Isle Beach. The purpose of this retreat is two-fold. One to study Sabbath and what it means biblically and the other is intentional Sabbath time. We will not do homework but will spend time resting, feasting on good food and friendships and making time to listen for God. Join us for this special weekend together!
DC Middle School Service Trip
DC Middle School Service Trip
April 5 – April 8, 2020
Deadline to register: Nov 17
Cost: $210 plus Pilgrimage form
Current 6th-8th graders
THE MISSION OF THE PILGRIMAGE is to help young people and adults connect their faith with social awareness and action. Through a pedagogy based on service, interactive programs and reflection, we seek to embolden and empower young people and adults toward lives that strive for a more equitable and just world.
Why DC?

Each year DC sees our highest rates of homelessness in the US. This trip helps our middle schoolers open their eyes to many of the root causes of poverty and homelessness in the US. We work directly with the homeless population of DC, serving in shelters and soup kitchens, getting to know the individuals behind the statistics. This trip involves a lot of walking, staying with the group and following directions. We have long days and late nights but go to sleep feeling good about how our energy was spent. Youth who attend will come home with a new sense of what it means to love our neighbors.
Montreat Youth Conference
Montreat Youth Conference
June 14-20, 2020
Deposit ($155) Due: Nov. 17
Balance ($205) Due: Mar 9
Plus online registration and Montreat Form
Current 8th-12th graders
Why Montreat Youth?
Montreat Youth Conferences are planned by youth, for youth. You will experience music, energizers, keynote, worship and small groups that are all geared specifically for your developmental needs. This week set apart will nourish you spiritually and help you grow in ways you never imagined. You will meet new friends as you worship with 1000 other Presbyterian teenagers. This place and this conference can be life giving and life changing.
Appalachia Service Project (ASP)
Appalachia Service Project (ASP)
July 12-18, 2020
Deposit ($150) Due: Oct. 30
Balance ($285 plus ASP forms) Due: Feb. 9
Must be 14 years old or completed 8th grade
Why ASP?
On ASP, our youth and adults work together to help make homes in rural Appalachia warmer, safer, and drier. We all gain a better understanding of poverty in our own state and learn what it means to serve alongside and for our brothers and sisters in Christ. This trip means sleeping on the floor, getting dirty, and cold showers. It also means life changing transformation and faith formation for all who participate.
Massanetta Springs Middle School Conference
Massanetta Springs Middle School Conference
July 14-17, 2020
Deadline to register: Nov 17
Cost: $375 plus online registration forms
Current 6th-8th graders
Massanetta Springs Middle School Conference is a place where middle schoolers can experience faith in new ways through music, recreation, keynote, and worship. Middle schoolers will enjoy their first opportunity to meet hundreds of other Presbyterian youth their age as they explore their faith and grow in community with God and one another. This conference is the perfect way for youth to begin to understand the value of our larger Presbyterian community.
Cooking for PYC
Click here to sign up!
Here's all you need to know to plan for your PYC meal. Remember that your meal for PYC is an act of service and a way to show our youth how to serve one another. Providing meals for PYC is a family event. WHOLE families are expected to participate as this helps youth of all ages understand what goes in to preparing a meal for a large group and increases the gratitude for every meal they receive at church.
Allergies: Absolutely no tree nuts or peanuts in any of our food. We do occasionally have a couple vegetarians.  We have one high school youth who is allergic to peanuts and tree nuts as well as all beans/legumes/chickpeas and shrimp. We have two high schoolers with Celiac disease and they must have gluten free food prepared properly to avoid cross-contamination. We have one high school youth advisor with an allergy to onions. If a portion of whatever you're making could be left onion-free, it would mean a lot. Be sure to read labels and communicate with Kim regarding the meals you are bringing/creating. We can help you feed everyone safely!  Also, putting the food labels out is helpful so they can be read by youth as they are learning to manage their allergies on their own.
Thanks for going the extra mile to include everyone in our meal together! We don't want youth to have to worry about any food at PYC and eating together is meaningful for all.
We will eat just a few minutes after 6pm and you can use the bar in the fellowship hall kitchen as the buffet on Theme Nights or the bar in the youth center as the buffet for middle schoolers on other nights. Beverages are typically water and lemonade (you'll need to buy the mix). No soda! Also, the kitchens are lacking in large pots and pans. Plan to bring big or specialty stuff from home if you're cooking at UPC. Leftovers can go home with you or you can leave it in the fridge for UPC staff. Be sure to send Kim a quick email if you leave it in the fridge.
Save all of your receipts and be sure to shop frugally. Put out a basket for youth to put their $5 at the start of the line. After youth go through the line, you can see how the cash and the receipts match up. If the cash isn't enough, just leave it and give me your receipts and I'll get you reimbursed if you like. Or you can take the cash in place of reimbursement. Donated food is greatly appreciated.
Joint middle and high school meals as well as high school only meals will be cooked and served in the Fellowship Hall Kitchen. Middle school only meals will be served in the Youth Center.
PYC is built on the Five Intentions of Youth Ministry set forth by the PC(USA).
To call young people to be disciples of Jesus Christ.
To respond to the needs and the interests of young people.
To work together, youth and adults, in partnership.
To be connected to the whole church, community, and the world.
To include all young people, reaching out and inviting them to belong to the community of faith.
SaveSave