In life and in death, we belong to God. This is the promise of our faith.
When death comes, UPC wants to be a comfort and presence to you and your family.
Please contact the church immediately when a death occurs: 919-929-2102, extension 133.
Pastors will help you plan a memorial service or funeral for your loved one. UPC offers a reception to follow any service, as well as volunteers to assist with both the service and the reception. We invite you to read our helpful guide to answer further questions about the process and logistics of memorial services at UPC. Please know that we are with you in your grief.
The Anne McClamroch McFall Memorial Garden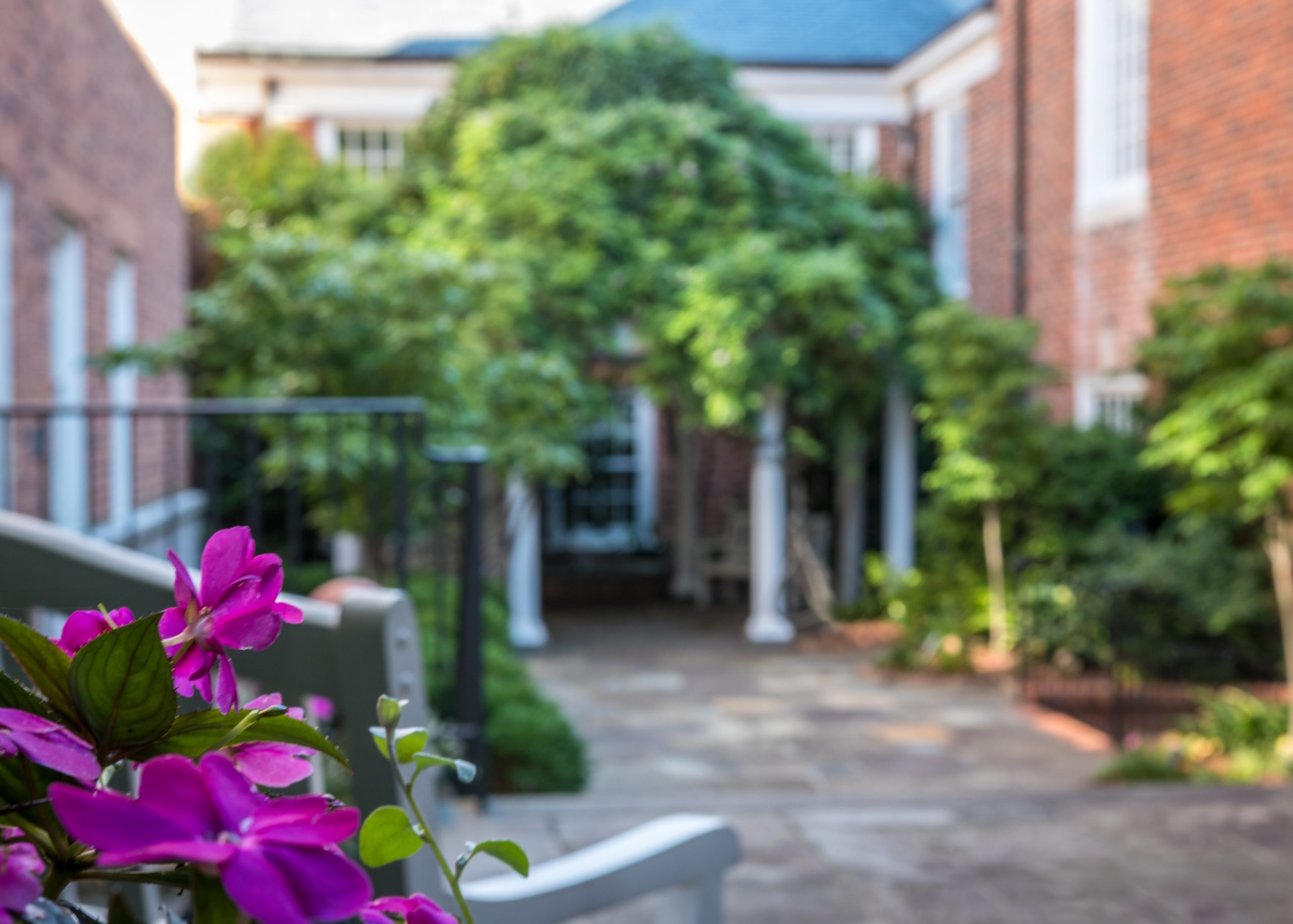 The Anne McClamroch McFall Memorial Garden is nestled in the middle of the UPC campus, accessible only through the building. It offers a beautiful place for interring the cremated ashes of members and their families, as well as former members who filed the appropriate paperwork while their memberships were still active.
Interment Request Form for Current Use