In the Spring of 2024 (April 30-May 10), UPC plans to take a group of pilgrims to the Holy Land.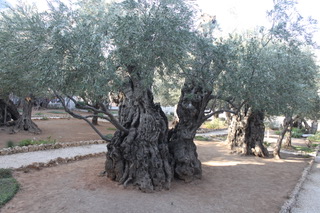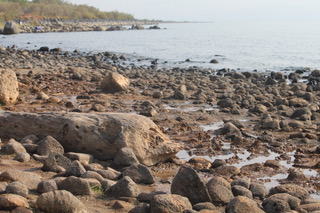 Why travel to the Holy Land?
Our shared faith is an incarnational one. We profess that God took on human flesh, was born in a specific patch of land, walked on Palestinian dirt, taught his disciples on a certain sea, and that somewhere in a Jerusalem garden greeted the world with resurrection love. That is a love that has something to say to us today, and to the complex conflict that the land and its diverse peoples there live and breathe.
Who is planning this trip?
This trip will be led by Dr. Carson Brisson, professor at Union Presbyterian Seminary. Jarrett McLaughlin and Nancy Myer will also be on the trip.
Where will we go? What will we do?
The trip will include the following sites and activities:
Capernaum, Peter's Primacy, Mt. of Beatitudes

Magdaia Archaeological Park

Nazareth

The Latin Patriarch School in Reineh

Tel Dan/Banias (Caesarea Philippi)

Tel Meggido

Mt. Carmel and the Jezreel Valley

Beit Shean

The Ancient Boat Museum (at Nof Ginosar)

Boat trip on the Sea of Galilee
The Jordan River, Jericho, Mt. of Temptation

Ein Gedi, Masada, Qumran

Dead Sea (swim/float option)

Herodian

Palm Sunday Road, Mt. of Olives

Garden of Gethsemane, Church of All Nations

Bethlehem-Shepherds' Fields, Church of the Nativity

City of David, Davidson Archaeological Park
Jerusalem Southern Steps

Old City, Western Wall, Temple Mount, Dome of the Rock

Pool of Bethesda, St. Anne's Church, St. Peter in Gallicantu

Via Dolorosa, Lithostrotos-Ecce Homo, Upper Room

Church of the Holy Sepulcher

Yad Va'Shem Holocaust Memorial

Israel Museum-Model of Jerusalem, Shrine of the Book

Garden Tomb (Communion Worship)
What is the cost for this trip?
Prices vary based upon shared/single rooms and whether you choose to fly with the group or separately:
Round-trip flights (to/from RDU) with Land package, Double Occupancy: $4,950 each
Round-trip flights (to/from RDU) with Land package, Single Occupancy: $6,150
No flights (booking own travel); Land package only, Double Occupancy: $3,350 each
No flights (booking own travel); Land package only, Single Occupancy: $4,550
Pricing includes all meals in Israel, rooms, taxes, and tips, including tips for our guide and driver. (You may tip room service, etc. on your own if desired.)
How do I sign up?
Registration will open on August 1, and space is limited. Your first step in registering (on or after August 1) will be to fill out a very simple registration form with UPC on Realm via the button below. However, you will not be officially registered until you contact the travel agent (on or after August 1) and submit your registration form, passport photocopy, and monetary deposit.
Registration is open only to UPC members and regular visitors until October 1. If you have a friend who is not a member/regular visitor who would like to share a room with you, please contact Nancy or Jarrett. Beginning on October 1, other people outside of UPC (that are on a "waiting list" of sorts with Dr. Brisson) will be allowed to register, as space allows.
UPC does hope to engage in some pre-trip study that would be open and spiritually enriching to all, regardless of trip participation.