September is National Hunger Action Month, and UPC intends to take part. We are challenging everybody in the church family to do at least one thing to fight food insecurity in the coming weeks.
Opportunities to Participate
Rise Against Hunger (Sept. 18)
Hunger Class (Sept. 25 & Oct. 2)
Food Drive for TABLE (Oct. 2)
Rise Against Hunger Meal Packing Event (Sept. 18)
When: Sun., Sept. 18, 9:45-10:45 am
Where: Fellowship Hall
For: all ages (nursery care available for younger ages)
About: As we kick off the program year on Sunday, Sept 18, join your UPC family for a meal packing event to help tackle world hunger. Rise Against Hunger meal packing events provide a fun, educational way for our church to literally lend a hand to people facing hunger across the globe. Rise Against Hunger combines an assembly line process with an educational experience not only to make a huge impact worldwide, but to help us all understand how serving our neighbors is a meaningful experience. This is a truly intergenerational event, enabling people of all ages to serve. Registration is required to participate; sign up at the link below and help us reach our goal of 150 participants. Together, we'll pack over 12,000 meals in an hour!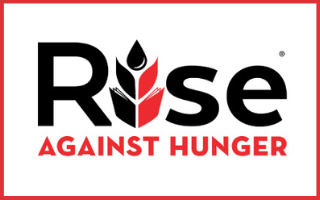 Hunger Class (Sept. 25 & Oct. 2)
When: Sun. Sept. 25 & Oct. 2 at 9:45 am
Where: Terrace Room
For: high school youth-adults (classes/care available for younger ages)
About: We will offer a two-week Sunday School class focused on hunger and ways we can address this issue locally. Representatives from local partner organizations will teach us about the work they do and ways that we can partner with them. Join us for one or both weeks as we learn together!
Sept. 25: Ashton Tippins from TABLE, a non-profit organization that provides hunger relief and nutrition education services to children living in Orange County (tablenc.org)
Oct. 2: Olivia Warren from the Society of St. Andrew, which brings people together to harvest and share healthy food, reduce food waste, and build caring communities by offering nourishment to hungry neighbors (endhunger.org)
Food Drive for TABLE (Oct. 2)
As part of our offering on Oct. 2, you're invited to bring non-perishable food items for TABLE to use in their weekly food distribution. Please only purchase items from the list below, and keep the sodium/sugar content in mind.
We also need help gathering the donations after worship on Oct. 2, transporting them to TABLE on Oct. 3, and helping shelve them at TABLE on the afternoon of Oct. 3. If you would be willing to help with one or more of those tasks, please click the button below and sign up!
Requested Food Donations:
Nutrition Guidelines for TABLE Food Donations (per serving):
7g or less of added sugar
600mg or less of sodium
4g or less of saturated fat
Whole grain breakfast/granola bars with protein

Instant oatmeal packets, left in original box

(see sugar guidelines)

Individual cereal cups

(see sugar guidelines)

Cans of tuna or chicken

1 lb. bags of long grain or brown rice

1 lb. bags of beans (black, pinto, chickpeas, and lentils)

Soup in kid-friendly flavors

(see sodium guidelines)

Individual cups of macaroni & cheese

1 lb. boxes of whole grain spaghetti noodles

Cans of spaghetti sauce (15 oz. or smaller; no glass please!)

Individually packaged raisins, nuts, or trail mix

(see sugar guidelines)

Graham, saltine, or whole-grain crackers

100% juice – multi-pack juice box size

Shelf-stable, multi-pack milk boxes

Peanut butter (plastic 14 oz. or smaller jar)

Non-perishable fruit/applesauce cups or cans, in water not in syrup, no added sugar

Squeezable pouches (such as GoGo Squeez) of fruits, veggies, & shelf-stable yogurt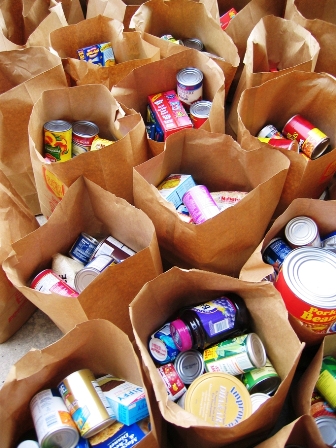 Gleaning Day (Oct. 5)
When: Wed., Oct. 5, 8 am-12 pm
Where: TBD (likely Johnston County)
For: all ages
About: Join us on Wednesday, Oct. 5 (it's a day off for Chapel Hill/Carrboro Schools!) for a gleaning day with the Society of St. Andrew. We'll meet at a sweet potato field to glean sweet potatoes left in the field, which will then be distributed to local hunger organizations. This event is a wonderful opportunity for all ages to serve together.