Men's Breakfast
Please join us in the PCM Kitchen and Terrace Room
from 7:00-8:00 a.m.
The Men's Breakfast group meets every first and third Monday of the month throughout the program year (with a few exceptions).
This is a fellowship opportunity for the male members of UPC to gather for an engaging hour of fellowship and meaningful conversation. A delicious breakfast and coffee will be served.
For questions about the Men's Breakfast at UPC or for more information, please contact Cole Van De Water at colevdw@gmail.com.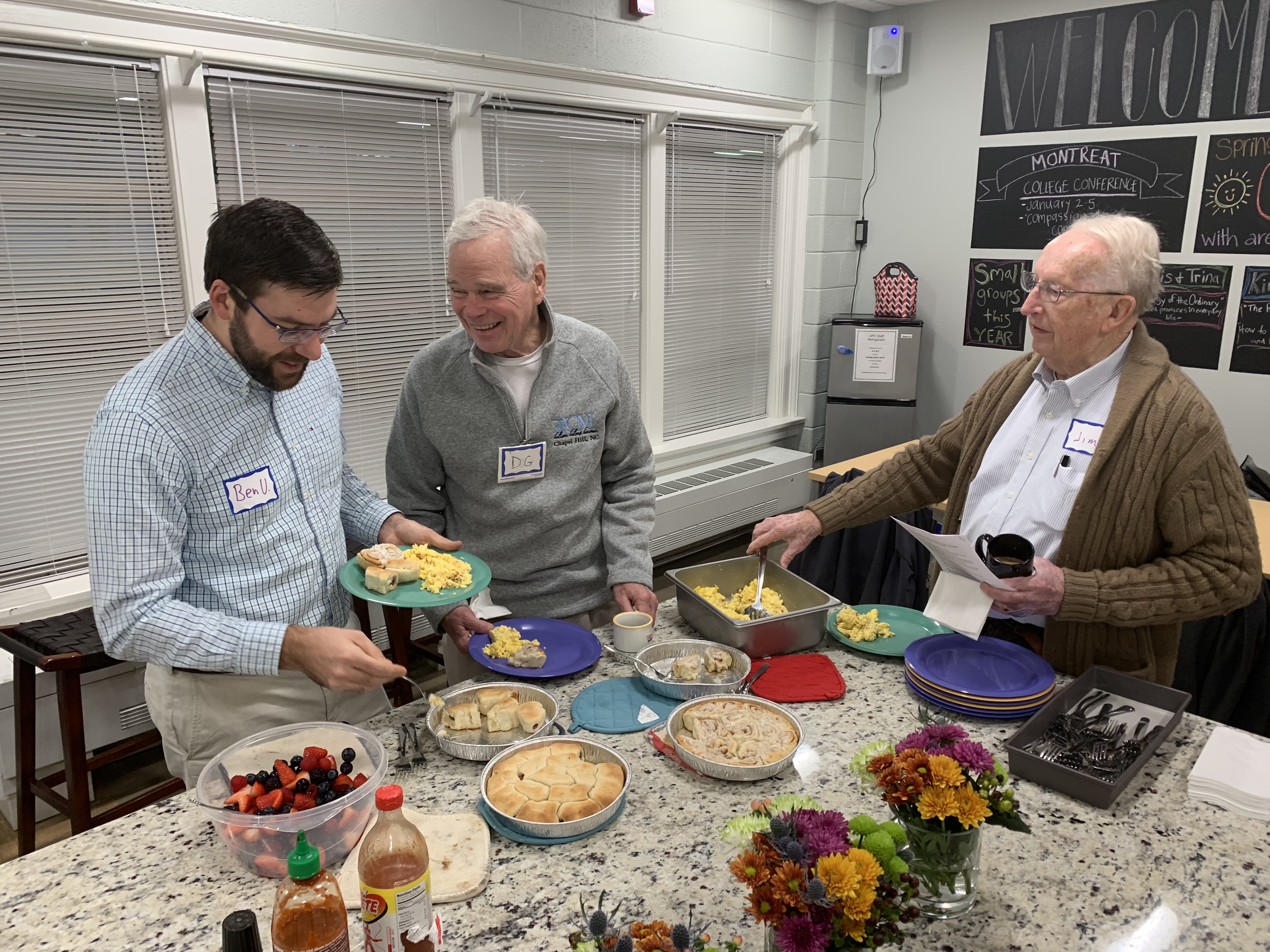 Ben Urick, DG Martin, and Jim Bryan enjoying breakfast at UPC!
Upcoming Schedule for Men's Group
April  9 and April 23 – Gene Rogers: Thomas Merton. Please note that these are the 2nd and 4th Mondays of the month. Preparation for Gene's talks: Read Thomas Merton's book: Seven Storey Mountain – his autobiography.  John Rogers has books by mailboxes in the office. Cost is $10, and you may pay John.
May 7 (only session this month): Jim Snapper. Topic TBD. (No sessions between May 7 and August 20.)
August 20 – Jim Snapper.
September 10 and September 17 – Dave Moreau.
October 1, October 22, and October 29 – Ben Urick.
November 5 and November 19 – John Falleta.
December 3 and December 17
January 2019 – Dan Redwine. Schedule TBD.