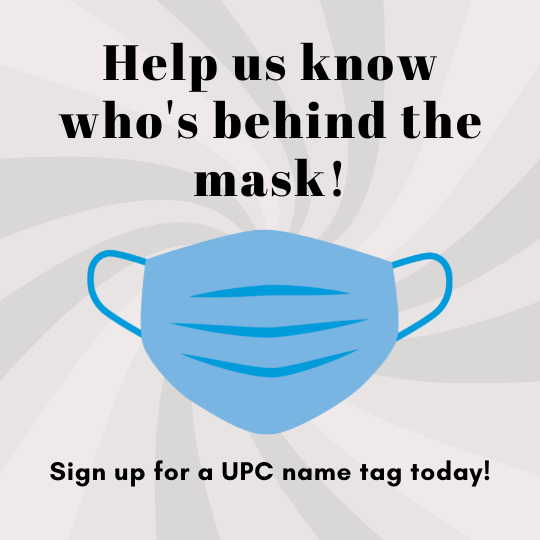 Help us know who is behind the mask when we regather!
We're ordering a brand new batch of name tags to have when we return to in-person worship. These name tags are FREE and available for all active members and attenders, thanks to the UPC Endowment Fund. (Even if you still have an old one, please sign up for a new one so we can all match!) Click the button below to fill out the simple request form – please sign up separately for each individual in your family who wants one.
We'll make our next order of name tags in August – sign up by August 15 to have your name included!