Join us to learn more about the broad-based span of our Outreach Program at UPC through this current Adult Education series.
We are fortunate to have some wonderful local and international speakers for this series–they are all our UPC Outreach partners and will share interesting and important information about their work. All are invited; join the conversation in Vance Barron Hall during the Sunday School hour (9:45-10:45 a.m.) through March.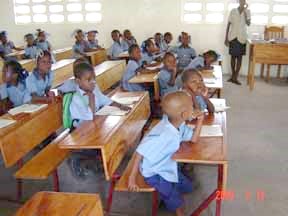 February 18: Presentation from Mary and Woody McLendon about their biblical translation work.
February 25: Presentation from our UPC team who lead the Teacher Training Workshops in Haiti:  Kay Leaman, Lisa Lord, and Annette Munson.
March 4: Presentation from Nuhad Tomeh–who works in Syria and Lebanon with refugees.
March 11: Presentation from Jennifer Jackson of the Interfaith Prison Ministry for Women.
March 18: Presentation from Jackie Jenks of the Inter-Faith Council for Social Service.
March 25: Presentation from Brian Kileff about the Kachele Village Project in Zambia.