UPC PNC Activities
University Presbyterian Church is seeking its next Head of Staff or Clergy Couple who will inspire and encourage us in our faith!
Selection of our next Pastor/Head of Staff is of major importance to the future of UPC. To carry out this process, the congregation elected us to serve as the nine-member Pastor Nominating Committee (PNC) at the Congregational Meeting on Sunday, July 22, 2018. We are filled with a sense of humility and gratitude for your entrusting us to serve UPC and the larger Church in this way. We are working to select and place in nomination to the congregation a candidate for the installed Pastor/Head of Staff of UPC.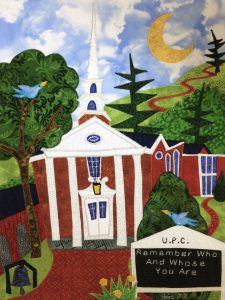 During our training, we were reminded of the ancient wisdom of Isaiah 43:19. In the coming months – before the arrival of our next Pastor/Head of Staff – our committed program and administrative staff will remain in place, our faithful Session will continue to lead us in ministry, and our congregation will continue to be the church together. We are confident that God will provide a way through this time of wilderness even as a new season in UPC's life commences before our eyes!
As we journey together, we ask for your prayers of support for faithful service, wise judgement and shared discernment. We also ask you to honor our strict practice of confidentiality. Most importantly, we ask you to share any thoughts or suggestions with us. Please use the button below to share any questions, suggestions, or thoughts about UPC's search for our next pastor:
Thank you for your participation, prayers, and support!
Note – sections with recently updated information are noted in bold and with an asterisk (*). The last updates were made on December 5, 2018.
Who serves on the PNC?
Who is serving on the Pastor Nominating Committee?
Brief biographies of eight individuals serving on the PNC can be found in the following 3-page document:
(Our ninth member represents UPC's youth and we have omitted this youth member's information.) You are welcome to contact any individual on the team, or send a single email to the entire team.
According to UPC's call for nominations: All members of the PNC must exhibit the following qualities:
a willingness to listen and a desire to discern God's leading
active participation in the worship and work of UPC
the ability to work as part of a team
a track record of following through on commitments
the ability to honor a confidential process
the ability to put congregational needs above personal preferences
a willingness to speak up in a group
In addition, the following qualities/skills should be represented somewhere on the PNC (not everyone needs to possess these qualities/skills):
comfort in working online
organizational skills
hospitality
interviewing skills
writing skills
What does the PNC do?
What are their Job Descriptions?
According to UPC's call for nominations: Service on the PNC will require an enormous commitment of both time and energy. Members of the PNC should expect to meet as frequently as once a week for the duration of the search process, which could last for a year or more. Members of this committee must be prepared and willing to work as a team, putting congregational needs above personal preferences. Members of the PNC must honor the confidentiality of the search process.
During the selection process, the duties of the committee will include, but are not be limited to:
completion of a Mission Information Form (MIF), a multipage document to be submitted to the Session and the Presbytery's Commission on Ministry (COM);
reading and evaluating Personal Information Forms (PIFs) submitted by potential candidates;
conducting reference checking on candidates of interest;
developing a short list of prospective pastors;
interviewing potential pastors (potentially away from the local area) and during their visits to the church community (travel expenses will be reimbursed by the church);
selecting a candidate to be placed in nomination before the congregation;
negotiating terms of call for the candidate;
arranging with the Presbytery for appropriate examinations and approvals;
maintaining ongoing communication with the congregation, Session, and COM;
actively praying to discern God's leading throughout the selection process;
introducing the candidate to the congregation.
The work of the PNC will end with the installation of the new pastor.
Ministry Information Form*
What is a Ministry Information Form (MIF)?
We were charged and trained by Ted Churn, Executive Presbyter of the Presbytery of New Hope, on August 29, 2018. Following that training, one of our first tasks was to develop a concise description of UPC's vision of ministry and hopes for its next Pastor/Head of Staff. This document is our Ministry Information Form, or MIF.
During the first half of this year, UPC was led by our Mission Study Team through the process of mission study that allowed us to consider who we are, who God is calling us to be, and what we'll need in our next season of leadership from a new pastor. We drew from the resultant Mission Study Report to produce our MIF.
Our MIF was approved by the session on October 18, 2018, and then by the presbytery's Commission on Ministry on October 22, 2018.
Find our Ministry Information Form on the Church Leadership Connection site or download a PDF copy here: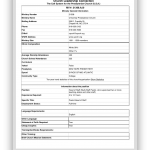 Please reach out to pnc@upcch.org with any questions. And if you're interested in serving alongside a vibrant congregation and talented staff in the heart of Chapel Hill, NC, we'd love to hear from you!
Our Search Process*
As our MIF circulates, we developed a detailed process to use in selecting our next pastor. As part of that work, we established criteria for prioritizing candidates. Throughout the mission study process you provided hundreds of answers to the following question:
"What skills, experience and personal characteristics in our new pastor would be most supportive of UPC's work in response to God's call?"
The MST shared your responses with us. The combination of our mission study work, our MIF, a formalized selection process, and specific candidate criteria will enable us to reach a deep, honest, and mutual sense of call with a new head of staff when the time is right.
In November, we began to receive Pastor Information Forms (PIFs) from potential candidates. PIFs will continue to arrive through various channels, including self-referral, through PC(USA)'s computerized matching system, and by request as we reach out to potential candidates suggested by you or by other respected members of the larger Church.
Please reach out to pnc@upcch.org with any suggestions – whether they be specific names or broader ideas. And if you're interested in serving alongside a vibrant congregation and talented staff in the heart of Chapel Hill, NC, we'd love to hear from you!
Our working plan is to solicit, review, and evaluate PIFs through the end of the 2018 calendar year. We will then begin the deeper process of discernment in early January and hope to begin substantive conversations with potential candidates no later than mid-February.
While much of our work will seem quiet due to the strict confidential nature of a search, we are committed to offering updates as we are able. To help with this, there is a large timeline in the church office that will visibly track our progress through these activities and milestones. We invite you to visit as you are able!
SaveSaveSaveSave
SaveSave
SaveSave
SaveSave
SaveSave
SaveSaveSaveSave
SaveSave
SaveSave
SaveSave
SaveSave
SaveSave
SaveSaveSaveSaveSaveSave
SaveSave
SaveSave
SaveSave
SaveSave
SaveSave
SaveSave
SaveSave
SaveSave
SaveSaveSaveSave
SaveSave
SaveSave
SaveSave
SaveSave