Sanctuary at the Church of Reconciliation
In partnership with the Chapel Hill Mennonite Fellowship, the Church of Reconciliation has committed to offer sanctuary to those at risk of deportation as an act of faith and public witness. Rosa Ortez Cruz has now been in Sanctuary for 156 days at the Church of Reconciliation.
When asked about the difficult decision to enter Sanctuary, Rosa said, "I am doing this to keep my babies together and with me." Her children, all of whom are American citizens, are 14, 10, and 8 years old. As she experiences isolation from her family and community, Rosa touches those around her daily with her courage and faith. She fills her days by making jewelry, cooking pupusas and tamales, learning English, and engaging in immigration advocacy.
With the help of over 120 dedicated volunteers from twelve congregations, as well as those who are religiously unaffiliated, the church has been able to build a kind of arc for Rosa and meet most of her daily needs while they work to secure her freedom as soon as possible. Her presence has put a face to deportation which has touched all who've worked with her in a profound way.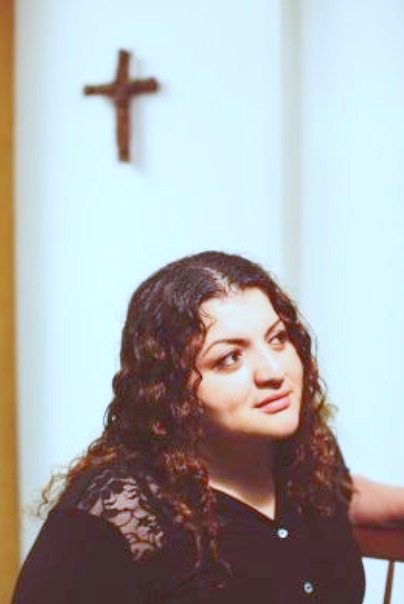 The greatest need for non-financial support from other communities continues to be Host Volunteers. The church provides 24-hour coverage for the Sanctuary guest, which means having Host Volunteers commit, on a regular basis, to a four-hour/day shift (8:00 a.m. to 12:00 p.m., 12:00 p.m. to 4:00 p.m., or 4:00 p.m. to 8:00 p.m.) or a 12-hour overnight shift from 8:00 p.m. to 8:00 a.m. You may sign up directly by going to http://eepurl.com/c77iRn; indicate all of your volunteer activity preferences (meals, laundry, groceries, hosting, etc.),  and specify how often you are willing to host:
More than 1 shift per week

1 shift every week

1 shift every 2 weeks

1 shift every 3 weeks

1 shift per month
In addition, Host Volunteers are required to attend a Host Information Session and provide information for a background check. To see the current Host Information Session schedule, go to http://bit.ly/2CNy9fH.
If you wish to provide financial support, you may make donation checks payable to the Church of Reconciliation and note in the memo line Sanctuary Legal/Financial. The mailing address is:
Church of Reconciliation
110 N. Elliott Rd.
Chapel Hill, NC 27514