Join us on Sunday, May 5, 7:00 p.m., at University Presbyterian Church for the Youth Choir Benefit Concert.
University Presbyterian Church is proud to host the fifth annual Community Youth Choir Benefit Concert featuring Youth Choirs from Holy Trinity Lutheran Church, United Church of Chapel Hill, and University Presbyterian Church. The concert will feature a variety of choral musical styles. Each choir will perform anthems separately and also sing six anthems together. Proceeds for this year's benefit will go to support the Orange County Rape Crisis Center (OCRCC) located at 1506 E. Franklin Street in Chapel Hill. A representative from the OCRCC has been asked to speak at the concert. An offering will be collected at the door as the congregation leaves the concert. If you cannot attend the concert, but would like to donate, please make your checks payable to "UPC" and "Youth Choir Benefit Concert" in the memo. Leave your check in Beth's box in the church office.
Five years ago, singers and directors from University Presbyterian Church, University United Methodist Church, and United Church of Chapel Hill brainstormed together and came up with what has become an annual Youth Choir Benefit Concert. Holy Trinity Lutheran Church Youth Choir joined us in 2018. We wanted our Youth Choirs to get to know each other and feel supported as Christians and singers. Sometimes singers are friends at school but have no idea that they sing in their church's youth choirs. Our hope is this support will strengthen the community churches' choral music programs in Chapel Hill. This year, we will miss having University United Methodist Church participate.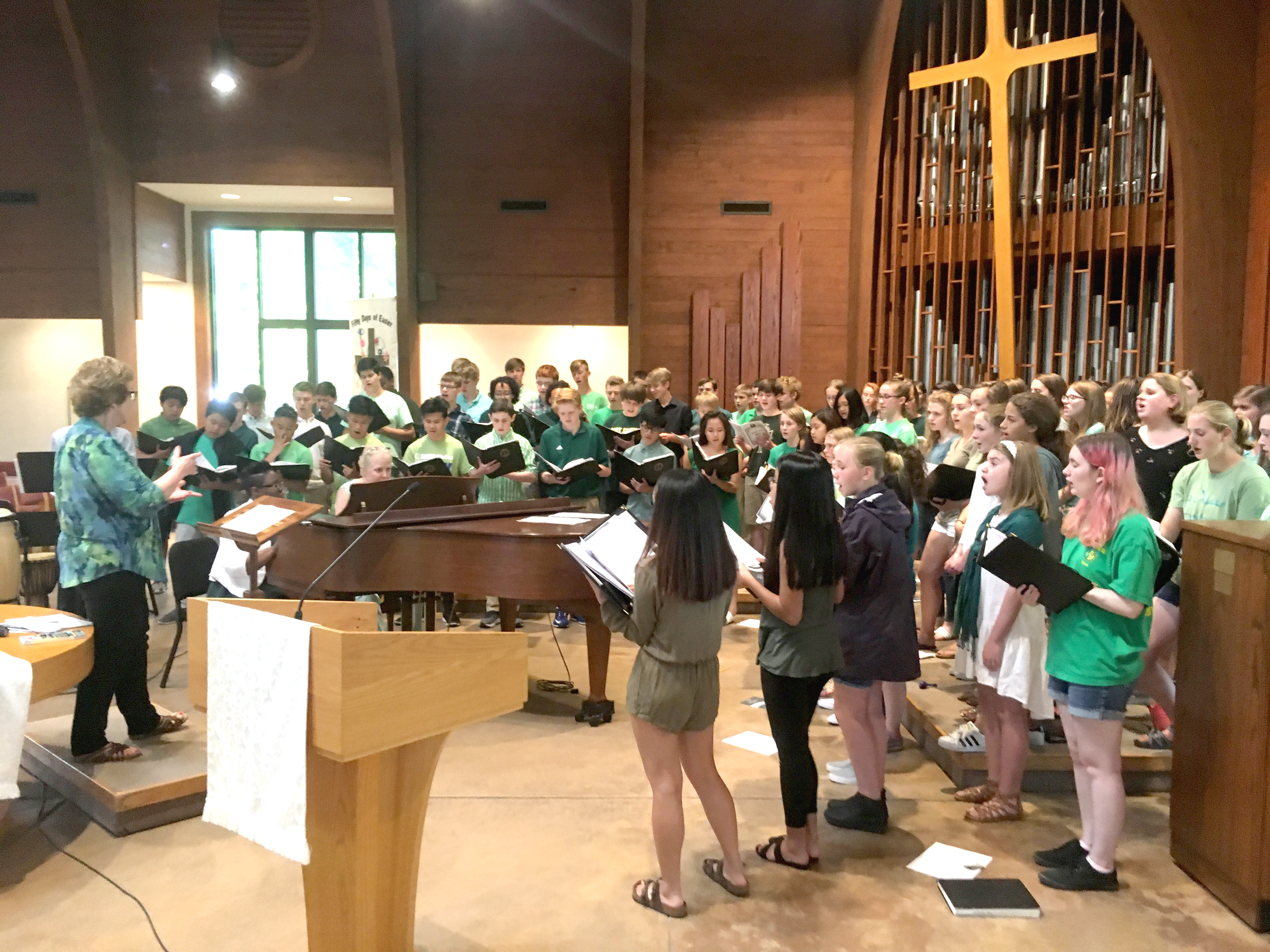 Over the years, the funds collected at this concert have benefited local nonprofit initiatives: TABLE, Be Loud-Sophie Foundation, Carrboro Refugee Support Center, Josh's Hope, and this year, the Orange County Rape Crisis Center. In the fall, youth representatives from each church meet to discuss a local nonprofit that they would like to put in the limelight and raise funds to support. Last fall, we landed on the OCRCC as the #MeToo movement was in the forefront of these youths' concerns.
From the OCRCC website: The Orange County Rape Crisis Center is a 501(c)3 non-profit agency. We have served the Chapel Hill, Carrboro, Hillsborough, and surrounding communities since 1974. We provide free and confidential 24-hour crisis intervention services to survivors of sexual violence. Our services include our 24-Hour Help Line, advocacy and accompaniment, support groups, workshops, therapy, and therapy referrals. Additionally, the Center offers educational programs for raising awareness about sexual violence and teaching prevention skills. In 2007, the Center launched our Latino Services Program to offer bilingual services to the Spanish-speaking community. All our crisis services and education programs are offered in Spanish. To learn more visit ocrcc.org.