Join us for Advent, a season of expectant waiting and hope.

"Advent" means "coming" or "arrival." During the season of Advent, we celebrate Christ's coming into the world and watch with expectant hope for his coming again.
When does Advent begin?
The season of Advent is fixed to the four Sundays before Christmas. In 2022, Advent begins on Sunday, November 27 (the earliest it can fall).
How many days are in Advent?
Because we mark Advent by the number of Sundays before Christmas, and Christmas falls on a different day of the week each year, it can vary! It can be as many as 28 days or as few as 21 days. In 2022, it will be 28 days.
What are some ways we can observe Advent at home?
Some families like to have their own Advent wreath at home. Others use an Advent calendar to mark the days together or use a daily Advent devotional.
Is Advent the same as the 12 Days of Christmas?
The 12 Days of Christmas come after Christmas, not before! This season of celebration culminates in Epiphany (Jan. 6), which commemorates the visit of the Magi to the Christ Child,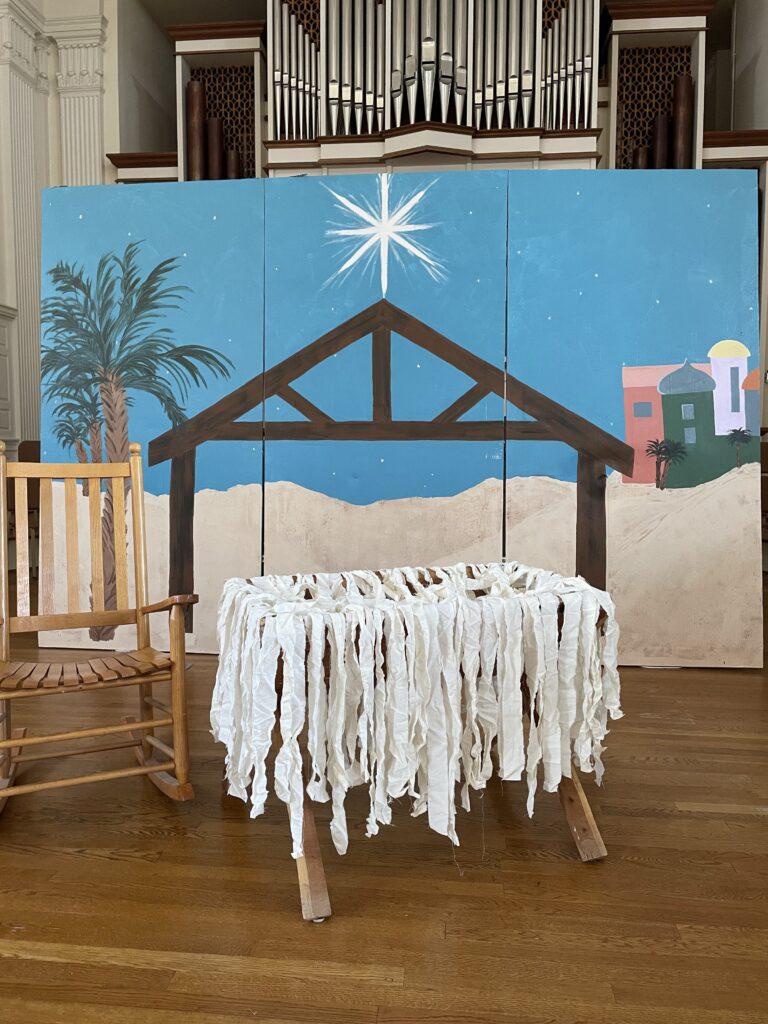 Sundays in Advent
Nov. 27, Dec. 4, Dec. 11, Dec. 18
You're invited to join us for worship each Sunday in Advent at 8:30 am or 11:00 am. Our 11:00 service is also livestreamed.
Sundays in Christmas
Christmas Day – Sun., Dec. 25
11:00 am
Join us for a casual carol sing service!
Christmas 2 – Sun., Jan. 1
11:00 am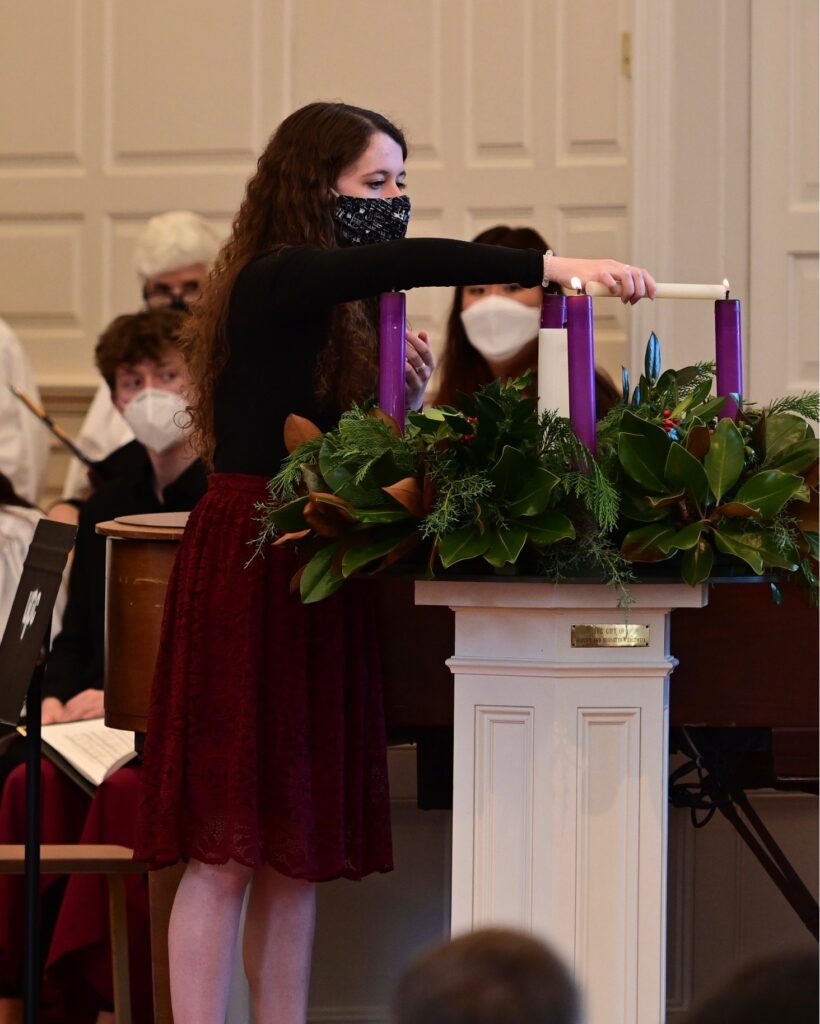 A Service of Lessons & Carols
Sun., Dec. 11, 8:30 am & 11:00 am
Lessons and Carols is a beloved UPC tradition and a highlight of our worship year for many! This choral service will feature musical offerings by all four of our choirs–the Alleluia Choir, Choristers, Youth Choir, and Chancel Choirs will come together to tell the story of God's love for humanity, from Adam's fall through the birth of Jesus.
We will also have our traditional potluck Advent brunch at 9:45 am – all are welcome!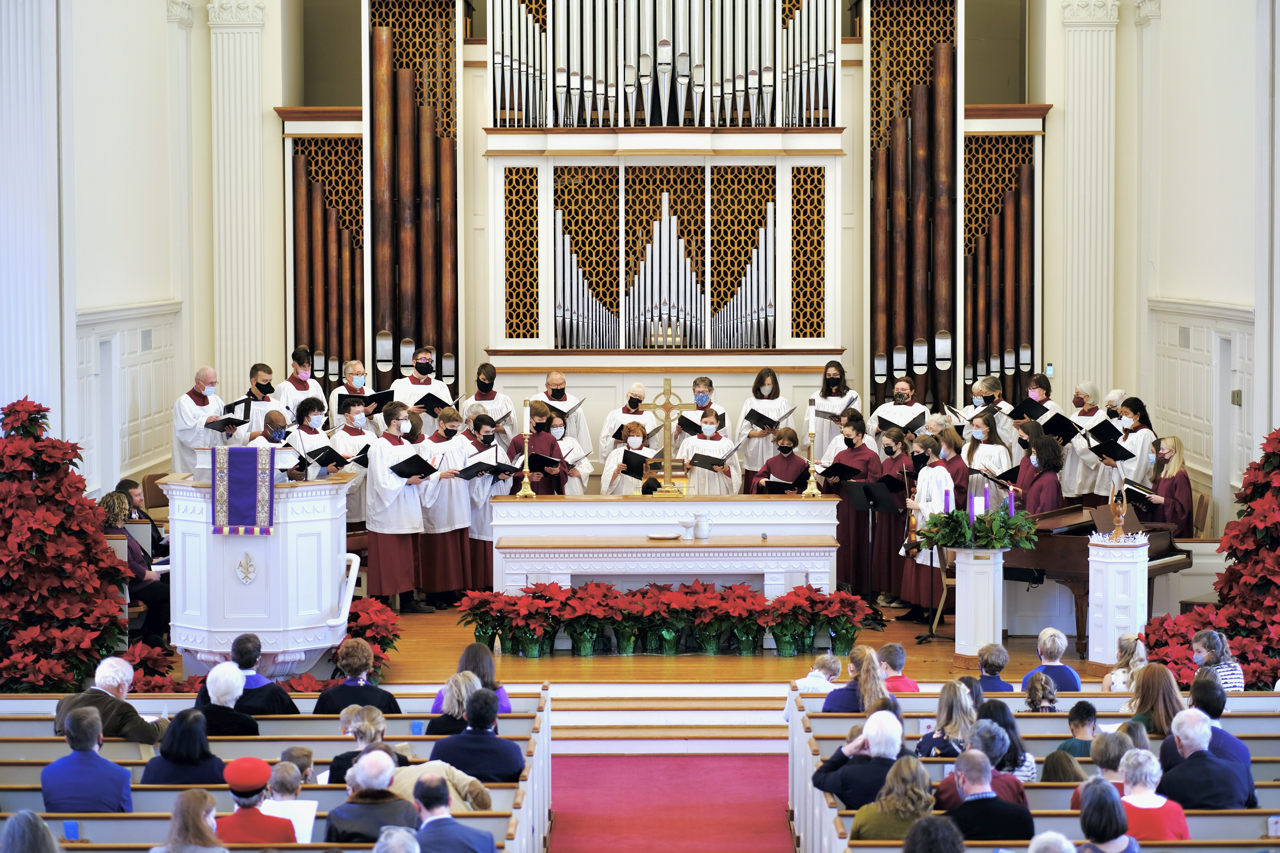 Longest Night Service
Tues., Dec. 20 at 7:30 pm
While things may be merry and bright for some during the holiday season, others may feel sadness and pain. For some, this time of year can be the loneliest of all times. The Longest Night is a service to acknowledge such feelings. Gather with us for words of comfort, prayers for hope, candles, gentle music, and silence.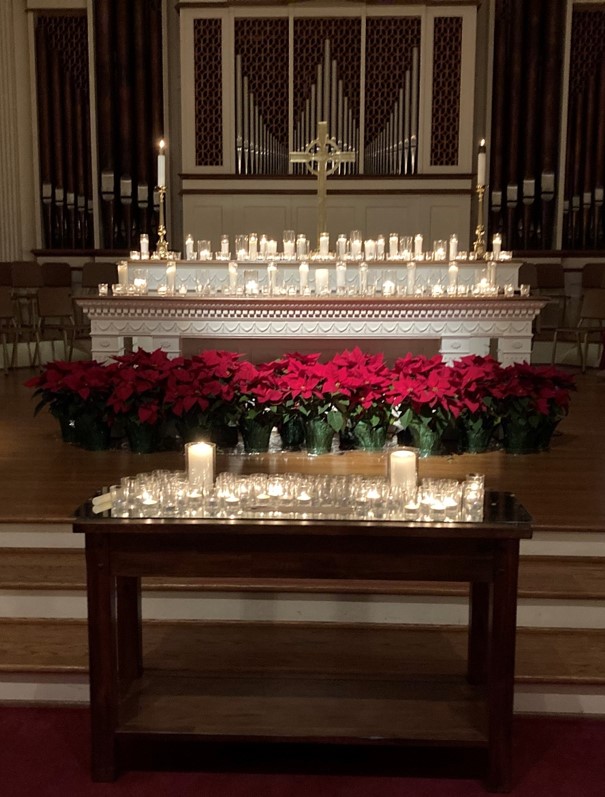 We offer three worship opportunities on Christmas Eve – join us for one or all of these services!
4:00 pm Family Service
A worship experience intended especially for children and their families, giving us the opportunity to watch the nativity story unfold before our very eyes and ring jingle bells in celebration. The Alleluia Choir and Choristers will sing, and battery operated candles will be used. This service will also be available via livestream.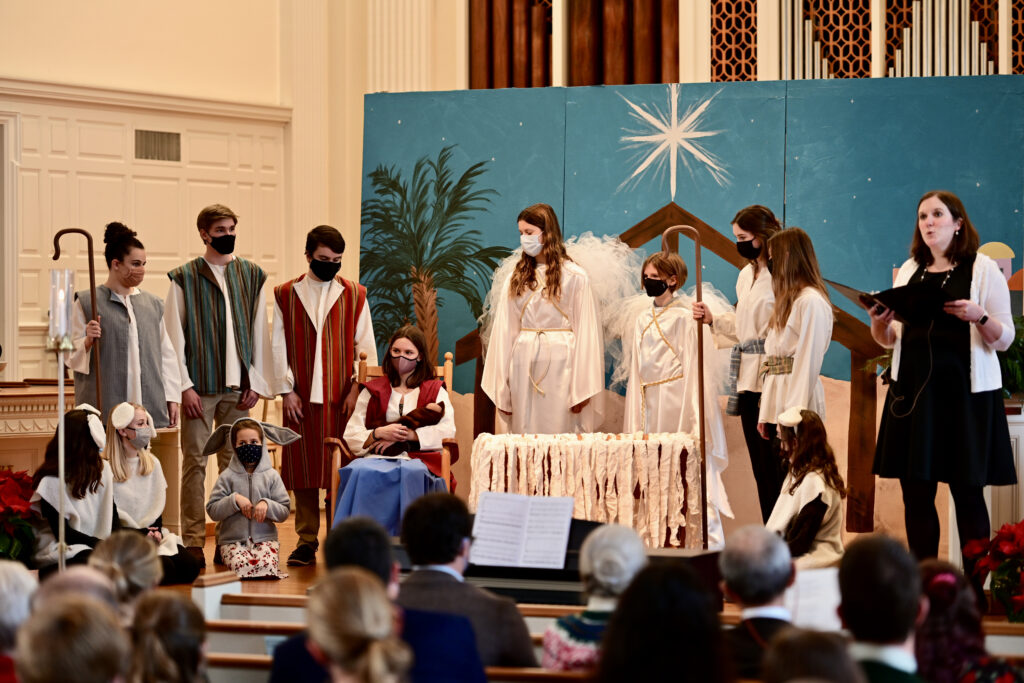 7:00 pm Candlelight Service
A traditional and festive time of worship, with music led by the Youth Choir and Chancel Choir. This service will also be available via livestream.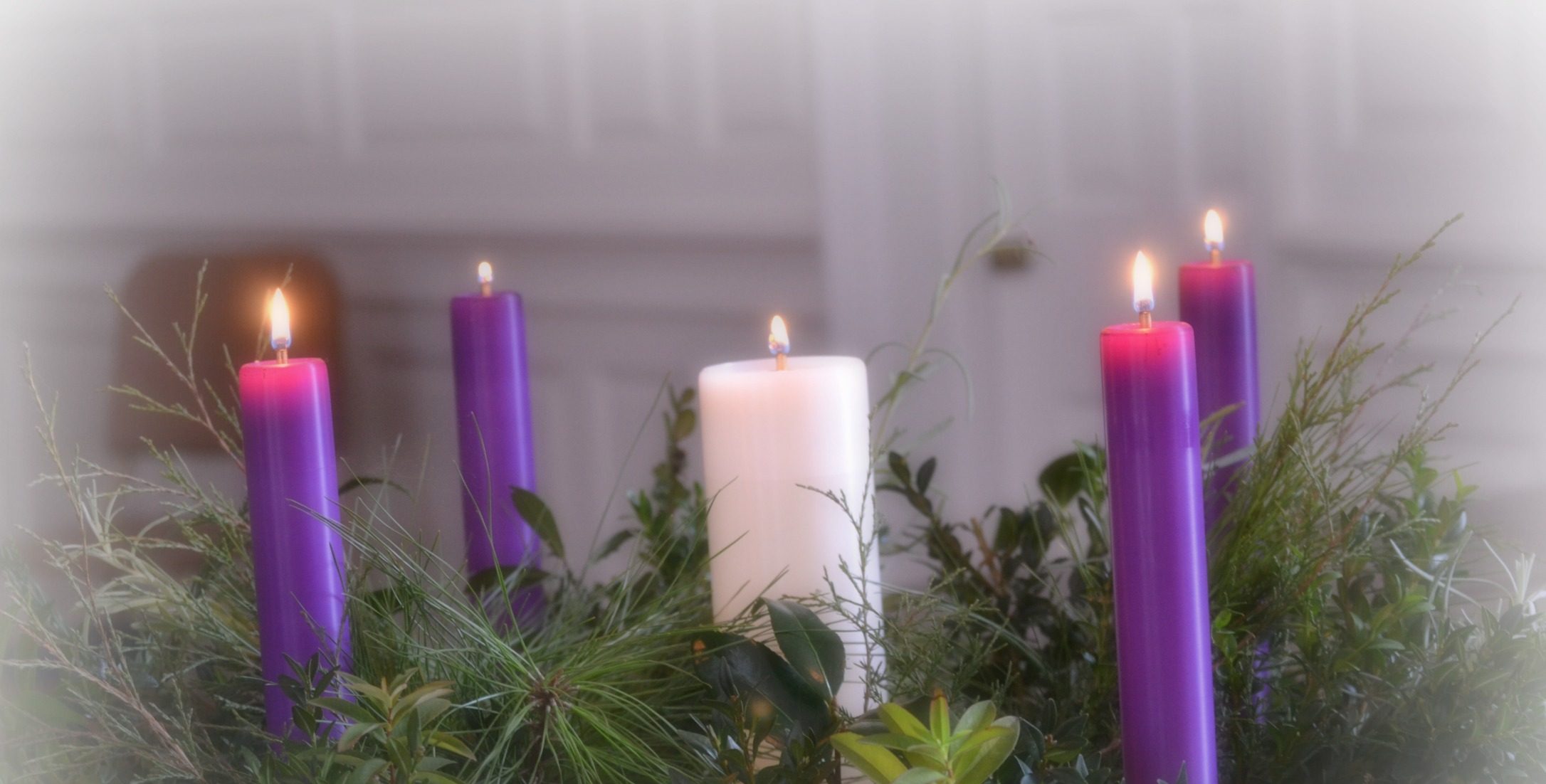 9:00 pm Candlelight Communion Service
A traditional and festive time of worship, with music led by the Chancel Choir and including the sacrament of communion. This service will not be livestreamed.
Christmas Eve Offering
Every penny of our Christmas Eve Offering goes to support a couple of projects:
Half will go to the Pastor's Discretionary Fund which enables UPC to offer assistance with bills for those in need of episodic help.
The other half will go to a campaign in our Presbytery kick-started by First Presbyterian of Durham to relieve medical debt throughout the state of North Carolina. In Partnership with RIP Medical Debt, for every dollar given, $100 of medical debt is erased. This partnership emerged out of First Durham's racial equity team who led the Church through a number of workshops and book studies but wished to do something to make a difference. Learning the medical debt is a primary driver of poverty (and emotional stress) among communities of color, they are inviting all churches in the Presbytery to join them in a campaign to eliminate as much debt as possible, particularly within the eight counties in our state experiencing the most medical debt among minority communities. Stay tuned to learn more about this in January. If you'd like to learn more please visit RIP Medical Debt at their website: ripmedicaldebt.org
Sunday School
Note: There will be no Sunday School on Dec. 11 (Advent Brunch)
Stillwaters
Dec. 4 & 18: O Sing a Song of Bethlehem (complementing our Advent sermon series about Christmas hymns)
Crossroads
Crossroads will continue their Bible discussion class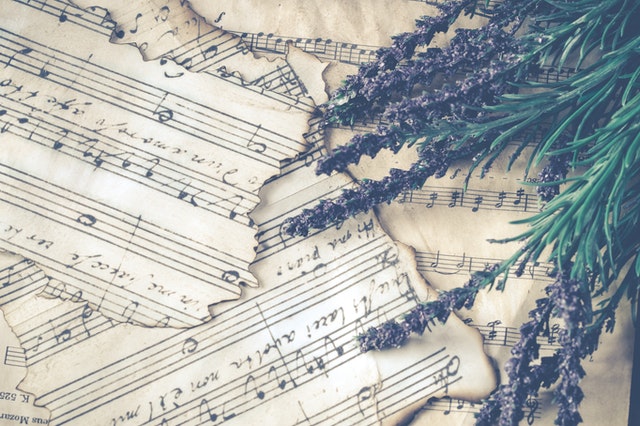 During this season, we offer several opportunities to honor your loved ones with a gift to help our neighbors near and far! Here are just a few ways you can give:
Christmas Gifts of Beauty & Bounty
It is the UPC tradition during Advent to honor and remember the people in our lives through Christmas Gifts of Beauty and Bounty. Your gift can be used to purchase a poinsettia which will be placed in the chancel, or as a contribution to the Inter-Faith Council for Social Services to support our neighbors in need. (You can also choose to do both with your gift!) The names of those honored and remembered with these gifts will be in the Sunday Worship Bulletin on December 18.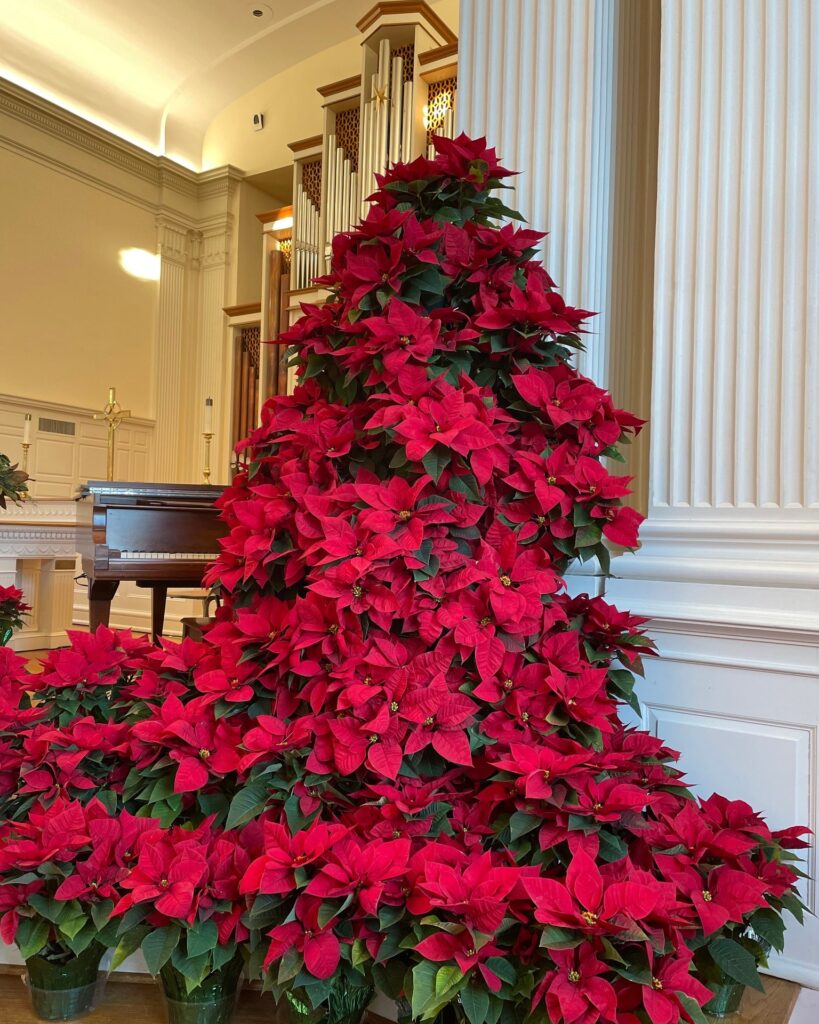 Alternative Gift Market
Are you feeling a little overwhelmed by the prospect of shopping for Christmas this year? Not sure what to get that friend or family member who has everything? Let us help! At the UPC Alternative Gift Market, you can make donations in honor of your loved ones that will help support our partners around the world who are working to serve and support those in need – no gift wrap required. The online market will open in mid-November, and we will also have a physical table at the Advent Craft Festival.
Christmas Joy Offering
This special offering of the PC(USA) provides the opportunity for future leaders of the church to pursue and fulfill their dreams through Presbyterian-related education. The offering also helps families of active and retired church workers meet unexpected needs through the Assistance Program of the Board of Pension. We will collect this offering in mid-December.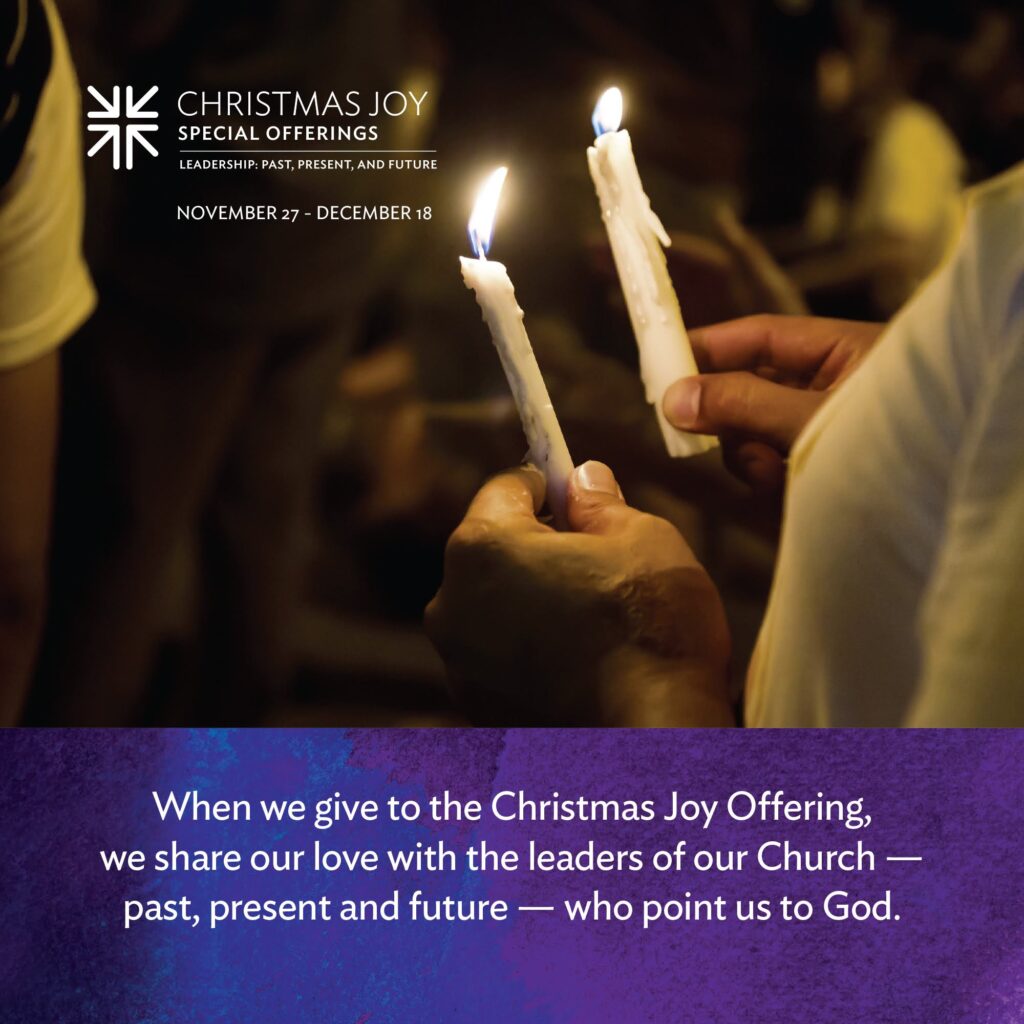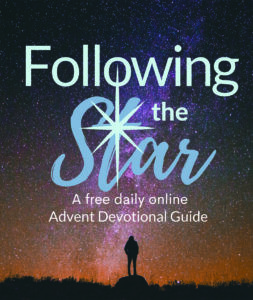 Following the Star
This online devotional is provided by d365.org with brief prompts for reflection and prayer, and instrumental music. To recieve a daily email during Advent and Christmas, click here.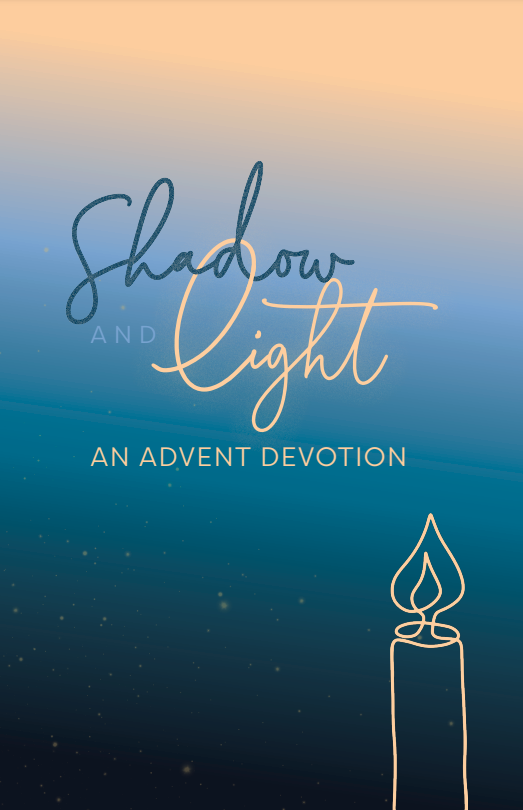 Shadow & Light
This daily devotional offers brief opportunities to reflect through creative contemplative ways. Copies will be available at the Advent Craft Festival and in the parlor. A separate calendar for children is also available.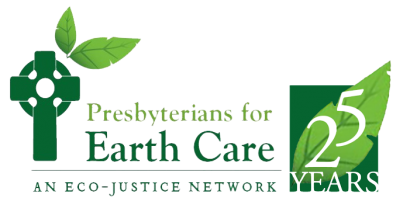 Presbyterians for Earth Care
This daily devotional offers reflections on traditional Advent texts through the lens of earth care. Click here to access the booklet.