Being Church in a New Day
Worship online and in person every Sunday at 10 am

Here we believe that God is love;
and that love is for everyone.
God's extravagant love changes the world
and moves us to respond in gratitude.
Whoever you are and whoever you are becoming,
you are not only welcome here, but invited
to shape this community with your God-given gifts.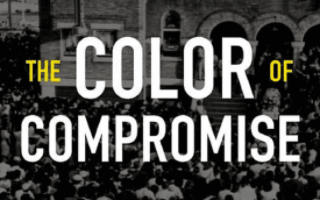 This fall, the Racial Equity Team will be hosting a book group, reading and discussing Jemar Tisby's The Color of Compromise: The Truth about the American Church's Complicity in Racism. Hosted by Erin Kent and Megan Crunkleton, this group will meet via Zoom at 7 pm on...
read more