God is love,
and that love is for
everyone.
Join us this Sunday at 8:30 or 11 am!
Here we believe that God is love;
and that love is for everyone.
God's extravagant love changes the world
and moves us to respond in gratitude.
Whoever you are and whoever you are becoming,
you are not only welcome here, but invited
to shape this community with your God-given gifts.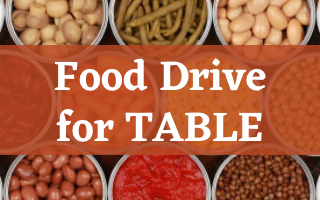 When: Sun., Oct. 1 About: As part of our offering on World Communion Sunday, you're invited to bring non-perishable food items for TABLE to use in their weekly food distribution. Please only purchase items from the list below, and keep the sodium/sugar content in...
read more