Being Church in a New Day
Worship with us this Sunday at 10:00 am!

Here we believe that God is love;
and that love is for everyone.
God's extravagant love changes the world
and moves us to respond in gratitude.
Whoever you are and whoever you are becoming,
you are not only welcome here, but invited
to shape this community with your God-given gifts.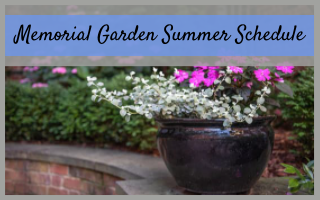 Beginning sometime after Memorial Day (exact date TBD), work will begin to solve a drainage problem beneath the church building. This will require some excavation in both the memorial garden as well as by the stairwell leading down to the youth center on Robertson...
read more