God is love,
and that love is for
everyone.
Join us this Sunday at 10 am!
Here we believe that God is love;
and that love is for everyone.
God's extravagant love changes the world
and moves us to respond in gratitude.
Whoever you are and whoever you are becoming,
you are not only welcome here, but invited
to shape this community with your God-given gifts.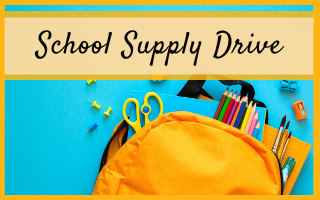 What: School Supply Drive For: Refugee Support Center Collection Date: July 9, 2023 in worship About: Chapel of the Cross is coordinating a community school supply drive for the Refugee Support Center, and we want to help! We'll share the needed supply list in...
read more