God is love,
and that love is for
everyone.
Join us for the Advent season!
Here we believe that God is love;
and that love is for everyone.
God's extravagant love changes the world
and moves us to respond in gratitude.
Whoever you are and whoever you are becoming,
you are not only welcome here, but invited
to shape this community with your God-given gifts.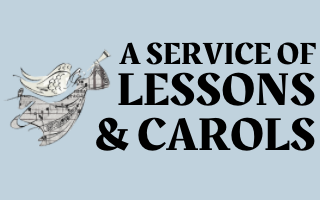 Lessons and Carols is a beloved UPC tradition and a highlight of our worship year for many! This choral service will feature musical offerings by all four of our choirs–the Alleluia Choir, Choristers, Youth Choir, and Chancel Choirs will come together to tell the...
read more