Being Church in a New Day
Worship with us this Sunday at 8:30 am or 11 am

Here we believe that God is love;
and that love is for everyone.
God's extravagant love changes the world
and moves us to respond in gratitude.
Whoever you are and whoever you are becoming,
you are not only welcome here, but invited
to shape this community with your God-given gifts.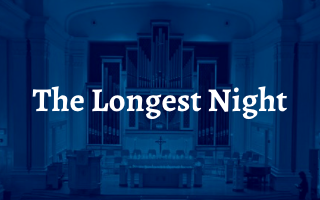 Tuesday, Dec. 21 at 7 pm in the Sanctuary Winter holidays can feel celebratory and festive as we prepare with jingling bells and colorful lights; they can also feel lonely and sad as we recognize our hurting hearts and tired spirits. The Longest Night Service...
read more