Being Church in a New Day
Worship with us this Sunday at 8:30 am or 11 am

Here we believe that God is love;
and that love is for everyone.
God's extravagant love changes the world
and moves us to respond in gratitude.
Whoever you are and whoever you are becoming,
you are not only welcome here, but invited
to shape this community with your God-given gifts.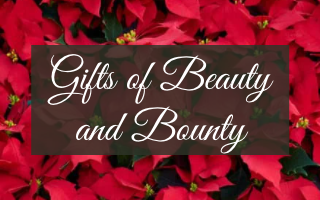 It is the UPC tradition during Advent to honor and remember the people in our lives through Christmas Gifts of Beauty and Bounty. Your gift can be used to purchase a poinsettia which will be placed in the chancel, or as a contribution to the Inter-Faith Council for...
read more