God is love,
and that love is for
everyone.
Join us this Sunday at 8:30 or 11 am!
Here we believe that God is love;
and that love is for everyone.
God's extravagant love changes the world
and moves us to respond in gratitude.
Whoever you are and whoever you are becoming,
you are not only welcome here, but invited
to shape this community with your God-given gifts.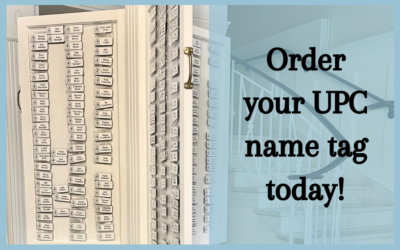 Did you miss the last sign-ups for a name tag, or have you lost your name tag? Do you have an old name tag but want to have a new one to match all the others? Have you started actively attending UPC and need a name tag? We're placing an order for more name tags to...
read more