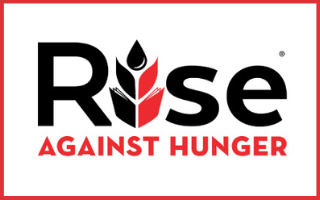 What: Meal Packing Event
When: Sun., Sept. 17, 9:45-10:45 am
Where: Fellowship Hall
For: all ages (nursery care available for younger ages)
About: As we kick off the program year on Sunday, Sept 17, join your UPC family for a meal packing event to help tackle world hunger. Together, we'll pack 18,000 meals in one hour.
Rise Against Hunger combines an assembly line meal packing process with an educational experience not only to make a huge impact worldwide, but to help us all understand how serving our neighbors is a meaningful experience. This is a truly intergenerational event, enabling people of all ages to serve.
Registration is required to participate; sign up at the link below. Registration is limited to 170 participants.
**NOTE: Registration is currently full.**
Want to know more about Rise Against Hunger? Check out the videos below!