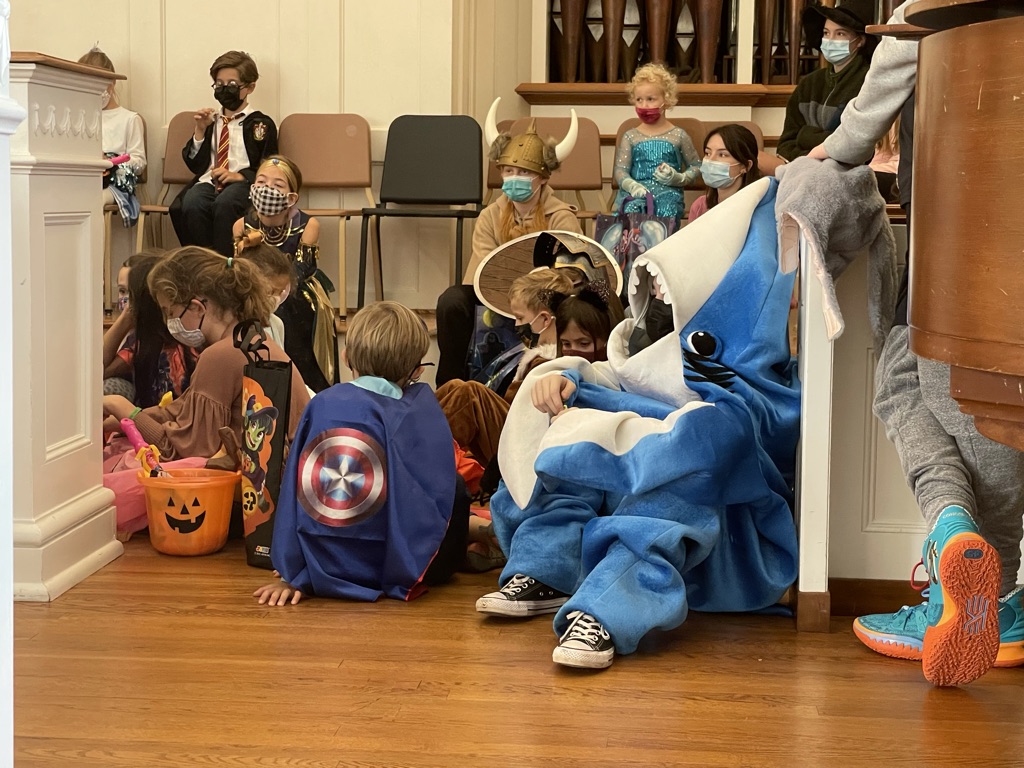 Join us for All Treats, No Tricks on Sunday, Oct. 29 at noon!
All Children (pre-K – 5th grade) and their parents are invited to a special Halloween celebration. We'll start with pizza and then you'll have time to change into your costume. We'll move throughout the church building playing Halloween-themed carnival-style games (prizes will be things other than candy!). Then we'll gather in the sanctuary for a Halloween story and a spooky organ concert from Joey! You'll be on your way no later than 1:45 pm.
Youth of the church will help lead games, hand out prizes, and enjoy the celebration alongside everyone as well.
Let us know if you plan to come or if you can help with some simple volunteer tasks!