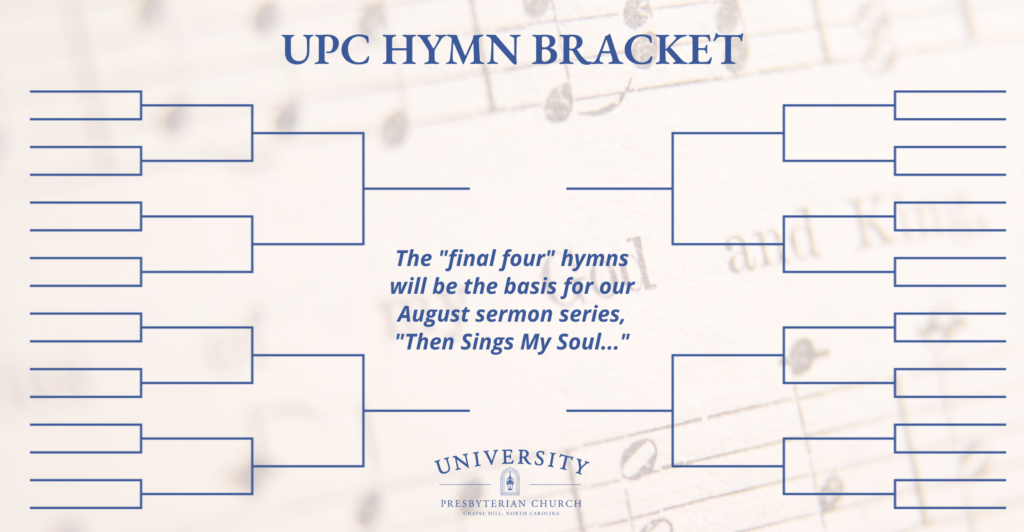 Our August 2023 sermon series, "Then Sings My Soul…" will focus on favorite hymns. We want your help determining what those favorite hymns are!
Click the button below to submit your nomination for favorite hymn. The top 32 nominees will then be put into a bracket for voting, until we get down to a "final four."
The nomination round will close at 8 am on June 5. One entry per person, please.