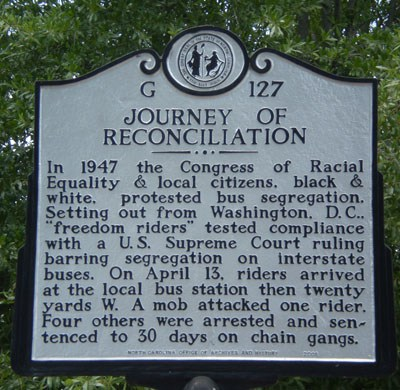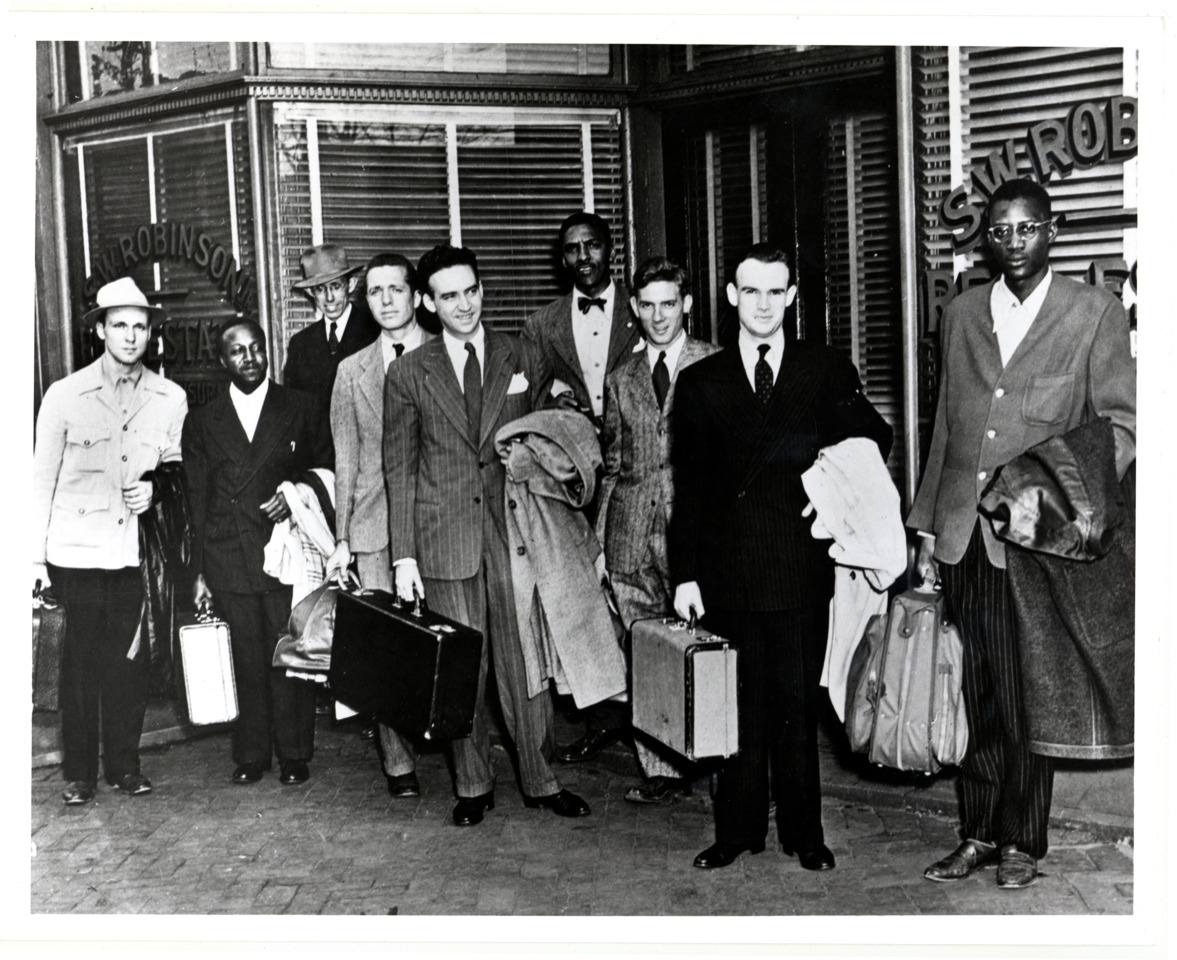 Journey of Reconciliation Community Walk – Sunday, April 10 at 2 pm
The month of April marks the 75th anniversary of this little-known piece of local history. In 1947, an inter-racial group sought to challenge whether busing companies would continue to enforce Jim Crow segregation laws in spite of the 1946 Supreme Court decision that ruled it illegal for interstate travel. Their bus journey began in Washington DC, continued through Richmond, and then passed into North Carolina where the riders encountered their first violent reaction right here in Chapel Hill. In addition to the brave individuals who put their bodies on the line, another figure at the heart of this story is Charlie Jones, former pastor here at University Presbyterian Church (then called The Presbyterian Church in Chapel Hill). Rev. Jones welcomed the riders to our church for Sunday morning worship and, when things turned violent at the bus station, he welcomed them into his home for protection and secured them safe passage on to Greensboro where they continued their journey unharmed.
In partnership with the Orange County Community Remembrance Coalition and a number of other local organizations, we have an opportunity to remember this story together. In addition to our own worship on Palm Sunday, there will also be a community walk that same Sunday, April 10, from 2:00 – 3:00 pm. This will be an opportunity to visit the sites where this seldom told story unfolded and to reflect on the twin legacies of deep prejudice and an even deeper faithfulness that animate this incredible tale of courageous witness.
To participate in the walking tour, meet in the UPC parking lot at 1:45 pm. We'll then walk to the starting point to join the full group and remember together.