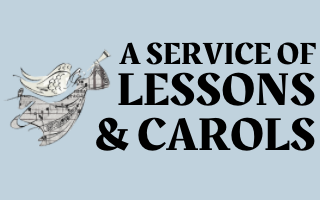 Sunday, Dec. 12 at 8:30 am and 11:00 am in the Sanctuary
This month we welcome the return of a beloved UPC tradition and a highlight of our worship year for many: A Service of Lessons and Carols. This choral service offered at both 8:30 and 11:00 am on December 12 will feature musical offerings by all four of our ensembles–the children's, junior, youth, and chancel choirs will come together to tell the story of God's love for humanity, from Adam's fall through the birth of Jesus. This liturgy has its origins in a service of the same name, first presented at King's College Cambridge in 1918. The then-dean Eric Milner-White served as a World War I chaplain and, sensing the wide spread distress and hardened hearts towards faith brought about by the Great War, decided to take advantage of the esteemed choral tradition of King's to bring people hope and peace through telling the Gospel in word and song. While many worshiping communities offer distinct Lessons and Carols services for Advent and Christmas, ours combines the readings traditionally heard at Christmastide with music fitting to both liturgical seasons–musically, we will transition from waiting and anticipation to the joyous celebration of Christ's birth.
On behalf of the UPC clergy, staff, and choirs, we look forward to welcoming you to this glorious offering of worship, whether in-person or virtually.