In August 2021, the music ministry at UPC inaugurated a new Choral Scholars Program as we welcomed three new UNC students to our chancel choir. A choral scholar is a college student sacred music intern who serves as a section leader in the choir. This is no new invention on our part–the concept of having choral scholars to help lead worship has its origins in the collegiate chapels of England and the tradition has since been adopted by churches across America. While choral scholars are traditionally voice majors, they may or may not have experience singing in a church setting so in addition to contributing their vocal leadership to our choir, they also have the opportunity to explore repertoire from the sacred canon in a liturgical context while growing other aspects of their musicianship. For their commitment to the church, a modest stipend is awarded to each choral scholar for their continued musical education. 
Meet Our 2021-2022 Choral Scholars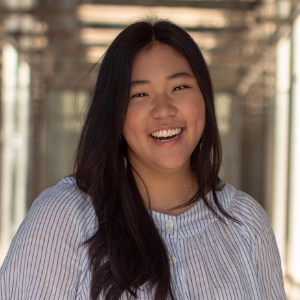 About Nuria
Nuria Shin is a junior double majoring in Voice Performance and Advertising/PR at UNC-Chapel Hill on scholarship.  She is currently studying with Dr. Marc Callahan, Assistant Professor and Opera Director at UNC-CH. Her passion for creative storytelling has led her to combine her love of music with her interest in marketing. Before coming to UPC, Nuria was the Choral Scholar at the Kirk of Kildaire Presbyterian Church. This fall, she'll be singing the role of Ottavia in Monteverdi's L'incoronazione di Poppea with the UNC Opera.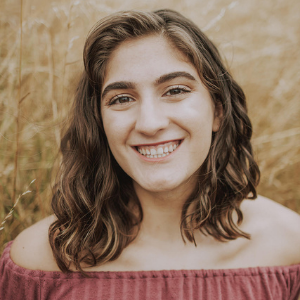 Carrina Macaluso
Mezzo-Soprano
About Carrina
Carrina Macaluso is a classically trained mezzo-soprano currently studying under Dr. LaToya Lain at the University of North Carolina at Chapel Hill. Carrina has been involved in community choirs, church choirs, and school choirs for the past eleven years. In addition to singing in choir, Carrina enjoys acting, and participating in musical theater and opera workshop at UNC. Carrina is thrilled to be a part of the UPC Choral Scholars program, and she is looking forward to making music in person again
Jarrett became a "traitor" to his NC State traditioned family when he went to UNC-Chapel Hill for college.  Missing youth group terribly, Jarrett quickly discovered Presbyterian Campus Ministry where, in addition to exploring his call to ministry, he also met Meg.
After college, Jarrett served as a youth minister for one year and then spent another year traveling, spending a great deal of time in Port-au-Prince, Haiti living in community with disabled children at Wings of Hope.
He then went to Union-PSCE Seminary (now "Union Presbyterian Seminary") and then went on to serve as an associate pastor for mission and young adult ministry at Village Presbyterian Church in Kansas City.  In June of 2013 Jarrett and Meg accepted a call to serve as co-pastor Heads-of-Staff at Burke Presbyterian Church. In July of 2013 they learned that they would be expecting. In August of 2013 they learned they would be expecting twins.  In September of 2013 they moved and told the Church all of this on their second Sunday. Jarrett is very much looking forward to NOT repeating that pattern as they accept the call to serve University Presbyterian Church.
When not engaged at Church, Jarrett enjoys running and hiking.  He is also an obsessive music fan intent on keeping up with independent music of all kinds – reading blogs and record reviews, scoping out live shows and constantly spinning tunes in the car, home or office.  Most of all, Jarrett has a deep passion for the Church as a place of radical welcome and hospitality and tries his best every day to honor the ways he has experienced that in his own life as grace upon grace.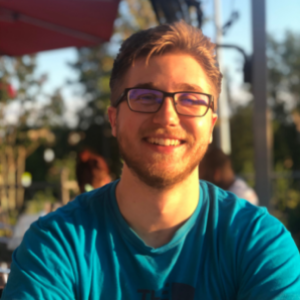 About Carson
Carson is a junior at UNC Chapel Hill studying music, linguistics, and philosophy. His focus is on classical vocal performance, and he is active in UNC opera along with an on campus a cappella group, the UNC Achordants. He is excited to work as a choral scholar this year and share lots of beautiful music with the congregation!