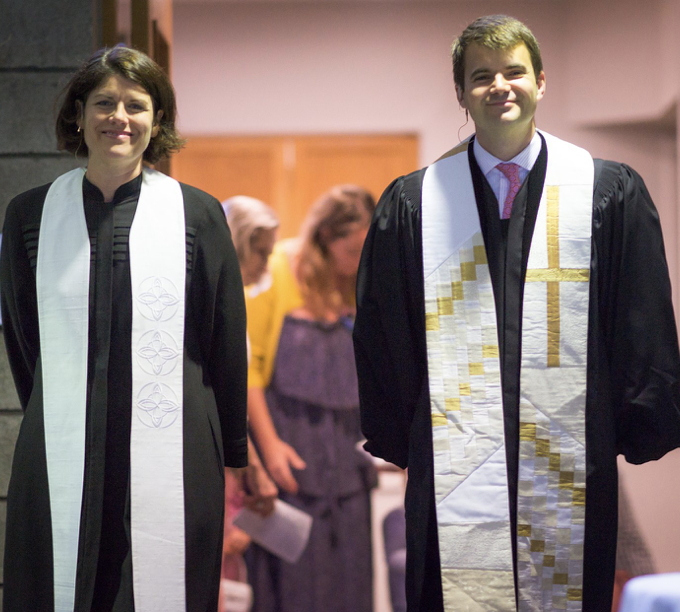 The Reverend Jarrett McLaughlin and
the Reverend Meg Peery McLaughlin
We are thrilled to announce that University Presbyterian Church has called the Reverend Meg Peery McLaughlin and the Reverend Jarrett McLaughlin as its next Co-Pastors and Co-Heads of Staff. Jarrett's and Meg's start date is to be August 1, 2019.
Jarrett grew up in Raleigh, North Carolina, and Meg grew up in Charlotte, North Carolina. They currently serve as co-pastor heads of staff at Burke Presbyterian Church in Burke, Virginia.
The UPC Pastor Nominating Committee was charged with the task of searching for and nominating our next pastor and has worked diligently since August, 2018. We are profoundly grateful for the faithfulness and service of the nine members of the Pastor Nominating Committee: Patty Baum Haydon (Chair), Scott Singleton (Clerk), Brian Curran, Carolyn Karpinos, Mary Ellen Olson, Karen Vandersea, Hank Waters, Eleanor Wilson, and Bill Whisenant.