Join us for a church-wide potluck picnic including live bluegrass music by Charles Pettee and "Slippery Hill" on May 22nd following the 11:00 service in the Fellowship Hall. Beverages, fried chicken, and ice cream will be provided; please bring a dish to share (salads, casseroles, sides).
Please remember to label your dishes and serving spoons with your name if you'd like to have them back and pick them up following the potluck. If your contribution contains allergens or is suitable for those with special dietary needs, please add labels such as "gluten free," "contains peanuts/tree nuts," or "vegetarian."
Seating will also be available in the garden for those who prefer to eat outdoors.
We also need some volunteers to help with this event! Are you able to help set up the day before? Can you help serve or clean up after the picnic? Click the button below to volunteer today!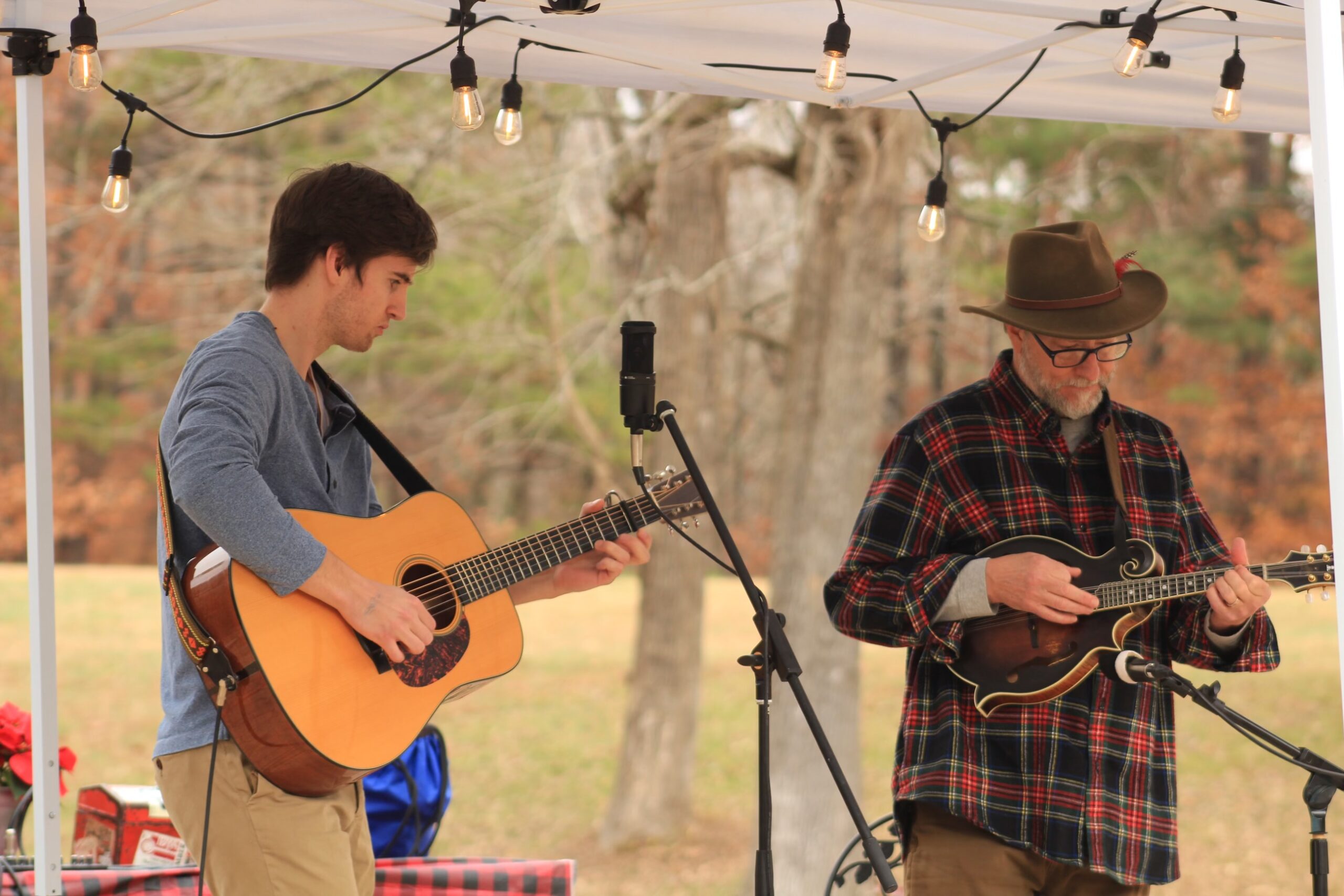 About Slippery Hill Bluegrass:
Slippery Hill Bluegrass features Charles Pettee (guitar, mandolin, octave mandolin, vocals), his son Jackson Pettee (guitar, vocals), Piedmont fiddling icon Fiddlin' Al MCCanless and Jef Walter (upright bass) performing an exciting repertoire that includes Bluegrass, Appalachian fiddle tunes and Americana music, including original pieces composed by band leader Charles during his tenure as a member of The Shady Grove Band ("One of our state's musical treasures." Raleigh News & Observer), and across his 30-year career as a full-time professional musician. Charles has logged nearly 6,000 performances throughout the US, Canada, and Europe, and has released thirteen full length album projects. In addition to performing with a number of groups, he is in demand as a teaching artist in schools throughout North and South Carolina (www.charlespettee.com). Mr. Pettee also offers private instruction in mandolin and guitar, and has led the PineCone Youth Bluegrass summer camps (www.pinecone.org) since their inception 10 years ago.

Fiddlin' Al McCanless brings 50 years of performing experience to the stage, and is known for his chops as a musician equally at home in Bluegrass, Old Time and Celtic music. He was a founding member of the legendary New Deal String Band. He played many years with the Bluegrass Experience, which won the World Champion Bluegrass prize at the Union Grove Old Time Fiddlers Convention. Al appeared on the first Red Clay Rambler recording on Folkways Records, "The Red Clay Ramblers With Fiddlin' Al McCanless". Al currently plays in the Celtic group Contentment is Wealth, the bluegrass group Hindsight, and, with Charles, in The Merry Gadflies, a string band specializing in songs of freedom, joy and justice. In his spare time Al is a potter and open-back banjo
maker.

Jackson Pettee is not new to the bluegrass scene, having grown up with music in the home all his life, and having performed alongside his father for several years. Jackson has also gained valuable performing experience through his participation as lead guitarist in the University of North Carolina's "Carolina Bluegrass Ensemble" under the tutelage of Ensemble Director, and renowned performer, Russell Johnson.

Jef Walter of Durham, NC has been a stalwart supporter of folk and acoustic music in the Triangle for the past 20 years as a player, (e.g., weekly gigs with the "Beer and Banjos All-Stars" in Raleigh), as coach for the youth Bluegrass group "The Carolina PineCones," and as an instructor for the PineCone youth Bluegrass music camps.
Together, Slippery Hill offers a crowd-pleasing mix of vocal numbers, Bluegrass jams, originals, and Americana,