Oct. 26: Lowndes County & the Rise to Black Power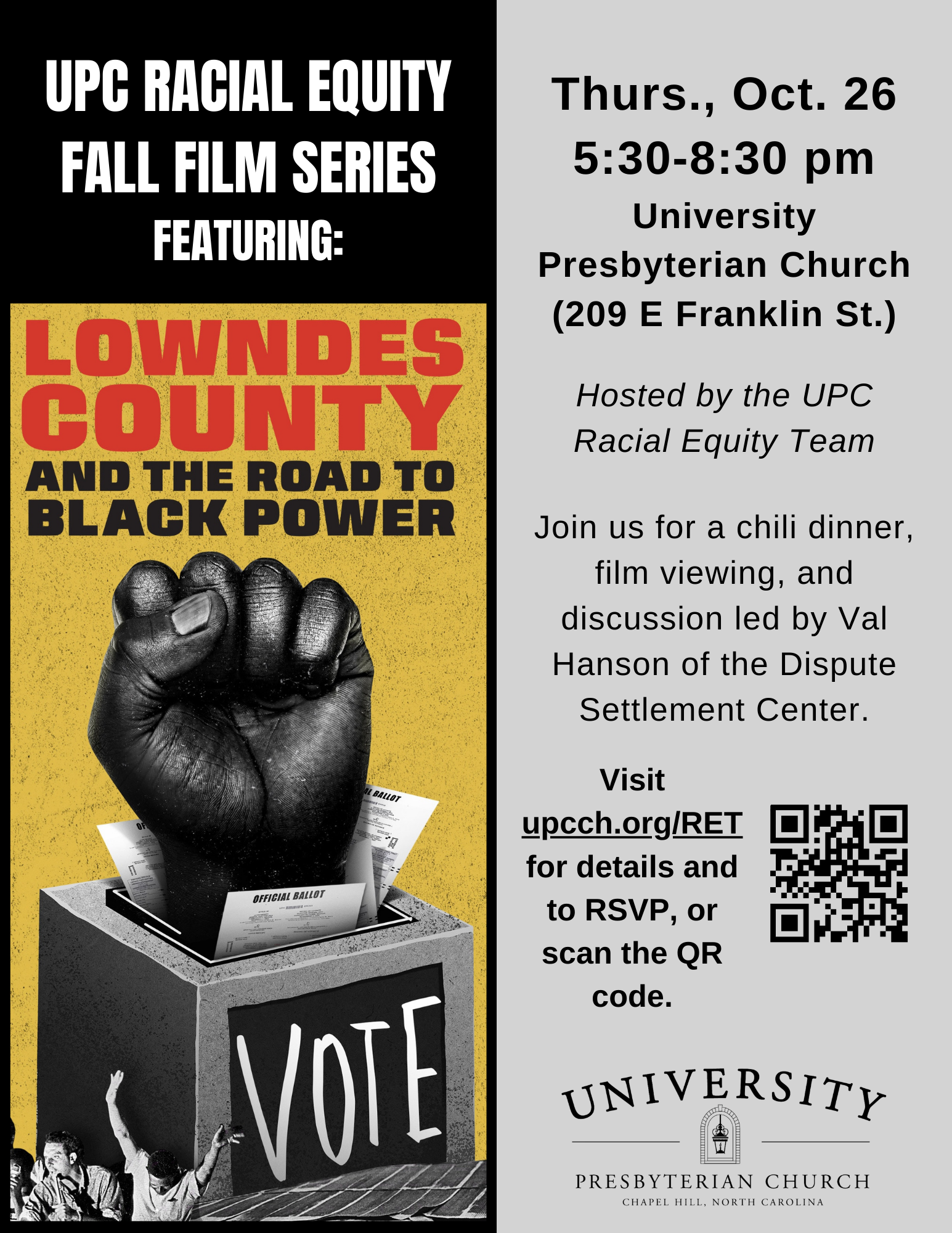 Racial Equity Film Series viewing of Lowndes County and the Road to Black Power
Thursday, Oct. 26
5:30-8:30 pm
University Presbyterian Church
Hosted by the UPC Racial Equity Team
Join us for a chili dinner, viewing of Lowndes County and the Road to Black Power, and discussion led by Val Hanson of the Dispute Settlement Center.
About the film:
The passing of the Voting Rights Act of 1965 represented not the culmination of the Civil Rights Movement, but the beginning of a new, crucial chapter. Nowhere was this next battle better epitomized than in Lowndes County, Alabama, a rural, impoverished town with a vicious history of racist terrorism. In a town that was eighty percent Black but had zero Black voters, laws were just paper without power. This isn't a story of hope but of action. Through first-person accounts and searing archival footage, LOWNDES COUNTY AND THE ROAD TO BLACK POWER tells the story of the local movement and young Student Nonviolent Coordinating Committee (SNCC) organizers who fought not just for voting rights, but for Black Power in Lowndes County.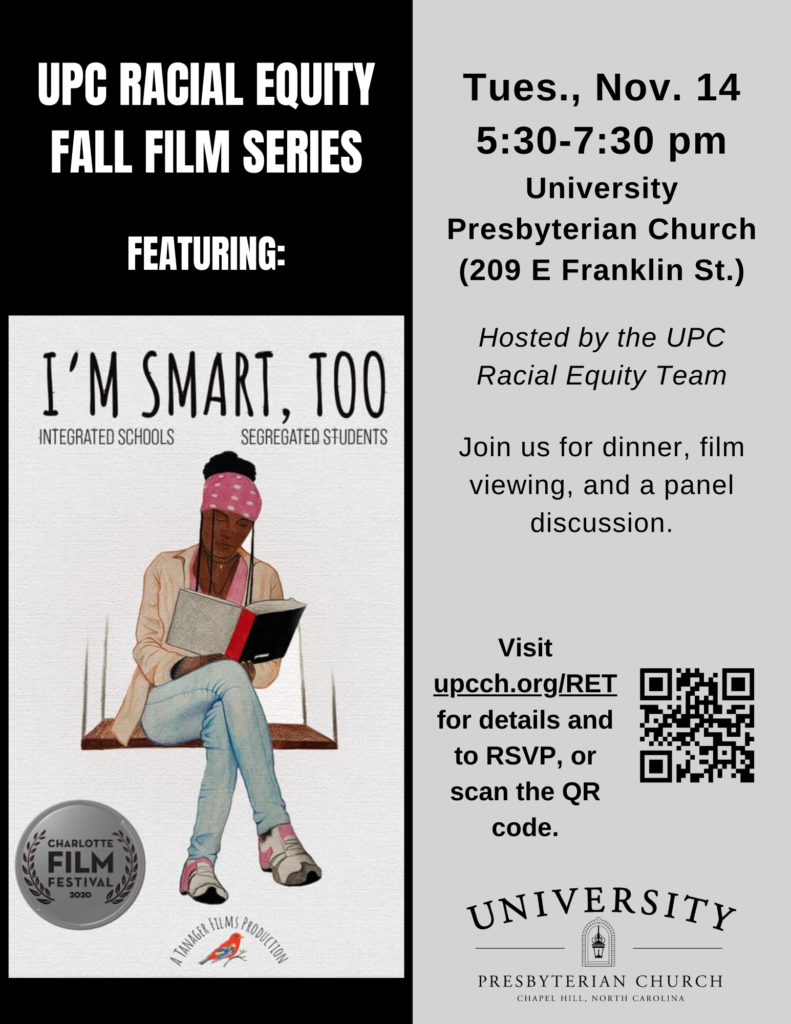 Racial Equity Film Series viewing of I'm Smart, Too
Tuesday, Nov. 14
5:30-7:30 pm
University Presbyterian Church
Hosted by the UPC Racial Equity Team
Join us at 5:30 for meet and greet, lasagna dinner starting at 5:45, and a 6:10 viewing of I'm Smart, Too.  This documentary film is about the achievement gap in the Chapel Hill-Carrboro City School district. A panel discussion will follow. 
About the film:
The Chapel Hill-Carrboro City Schools gained notoriety in 2016 when news broke that the "achievement gap" between white and Black students was among the widest in the nation. In fact, the disenfranchisement of Black children has been occurring ever since schools were formally integrated. While the district has pursued some initiatives to address racial inequities, the stratified educational system still fails many students of color. I'm Smart, Too explores how the seeds of the disparities are cultivated in the early grades and the lasting impact of these experiences.
For more about the film, visit imsmarttoo.org