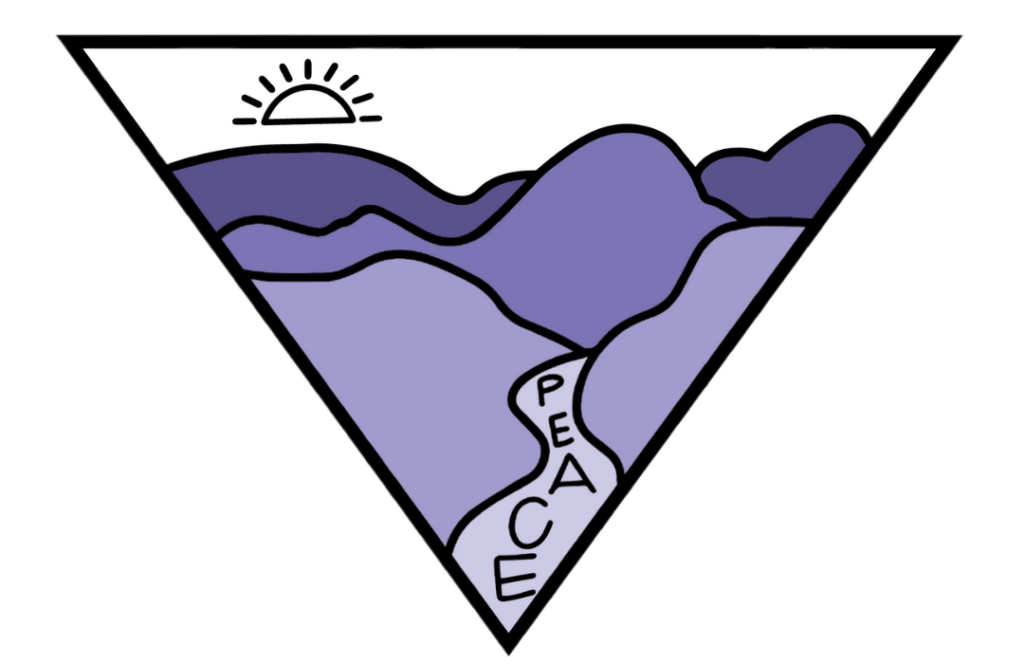 2022 Retreat: Path of Peace
September 9-11
Montreat, NC
Cost:
$85 per adult (ages 12+) plus lodging
$65 per child (ages 5-11) plus lodging
$50 per child (ages 4 and under) plus lodging
Update (5/20/22):
Retreat housing in Assembly Inn is full! If you haven't signed up for the retreat yet, we'll help you look for alternate housing.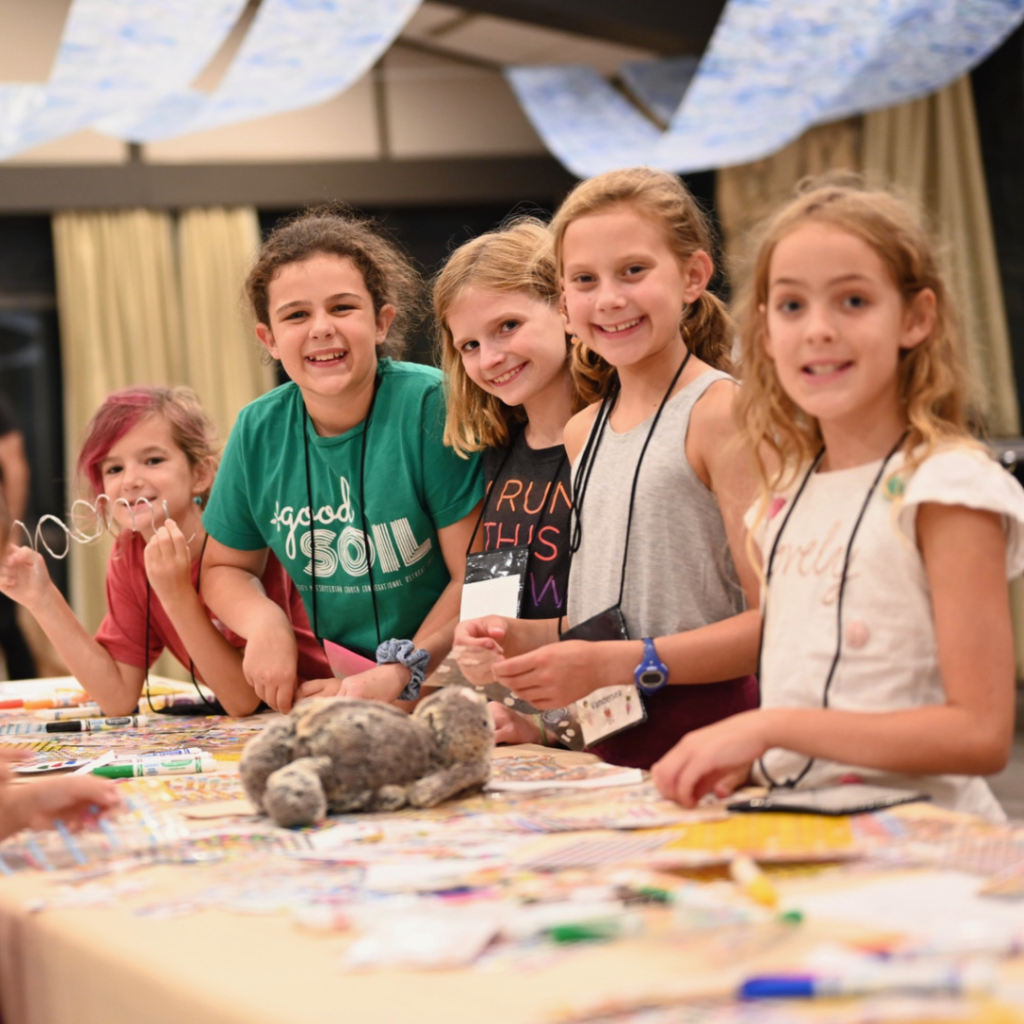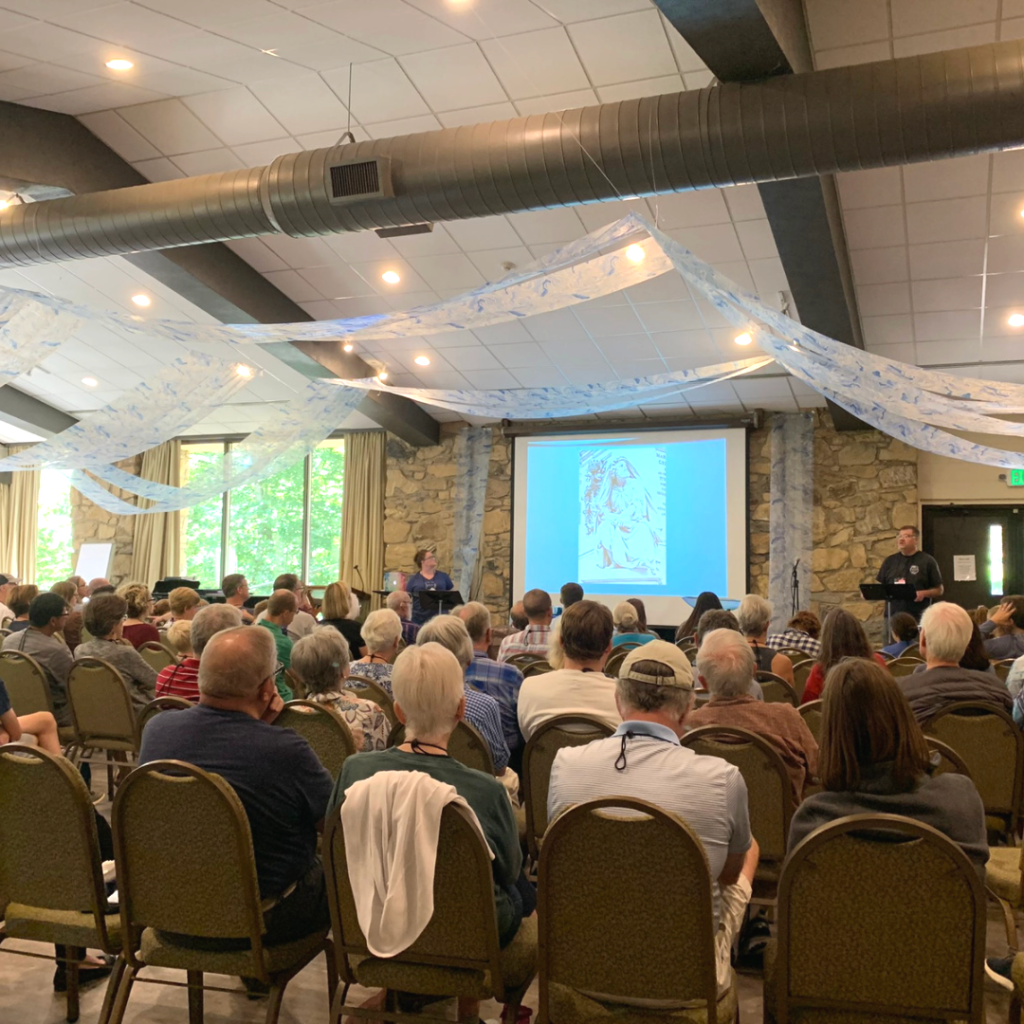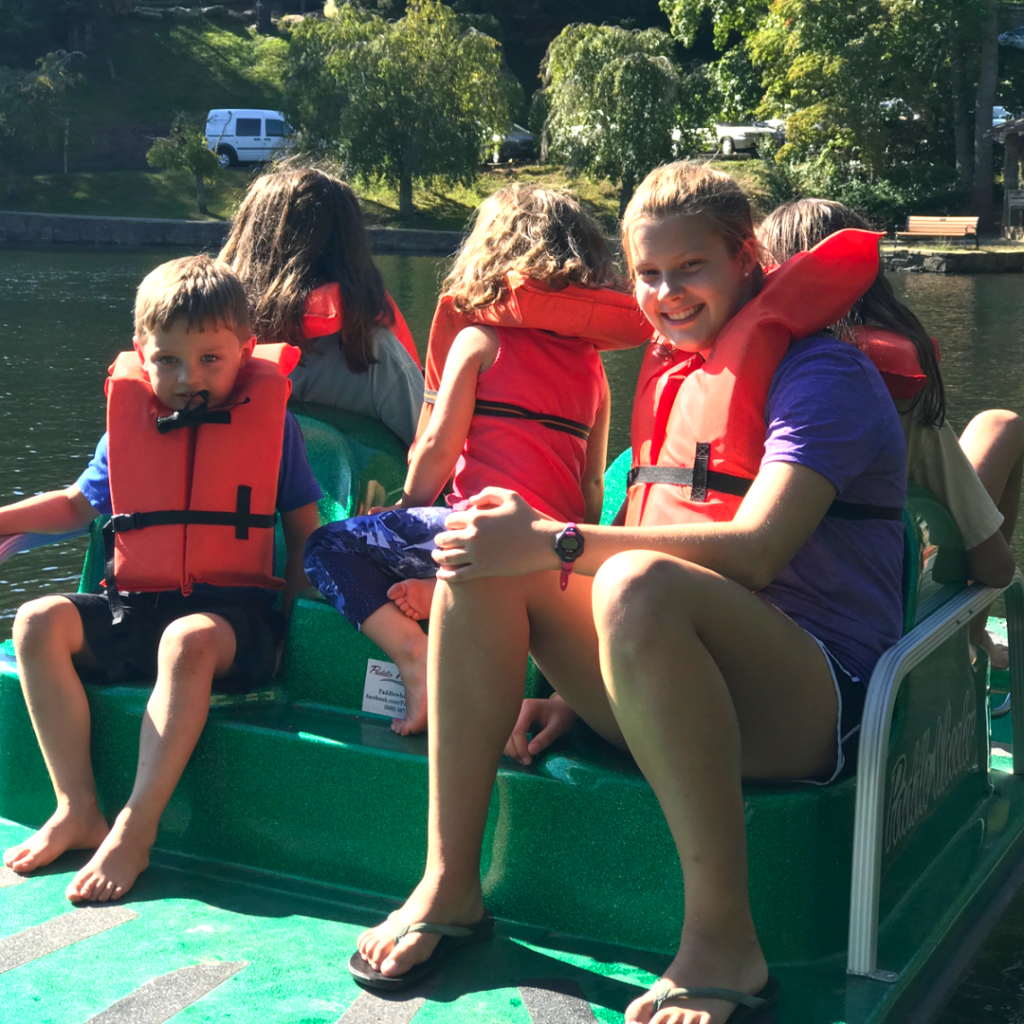 Retreat Schedule
Friday Night
6:30pm: Registration
6:30-7:30pm: Fun and games in the Lobby
7:30-8:30pm: Community Building
8:30-9:30pm: Gathering
9:30-10:30pm: Late night in the Lobby
Saturday
(Childcare, birth-preK, provided 8:30-12:15, 1:00-3:15)
7:30 – 8:30am:  Breakfast
8:45 -10:00am: Keynote
10:00 -10:45am: Chatter Groups
10:45am – 12:00pm: Workshops
12:00 – 1:00pm: Lunch
1:15 – 2:15pm: David LaMotte concert
2:15 – 3:00: Chatter Groups
3:00 – 6:00pm: Free time
6:00 – 7:00pm: Dinner
7:15 – 8:15pm: Barn Dance (no evening childcare)
8:15 – 9:15pm: Campfire
Sunday Morning
(Childcare, birth -preK, provided 9:15-11:45)
7:30-8:30am: Breakfast
9:15am: Group Picture – Assembly Inn front steps
9:30-10:15am – Chatter Groups
10:20-11:30 am – Morning Singing & Worship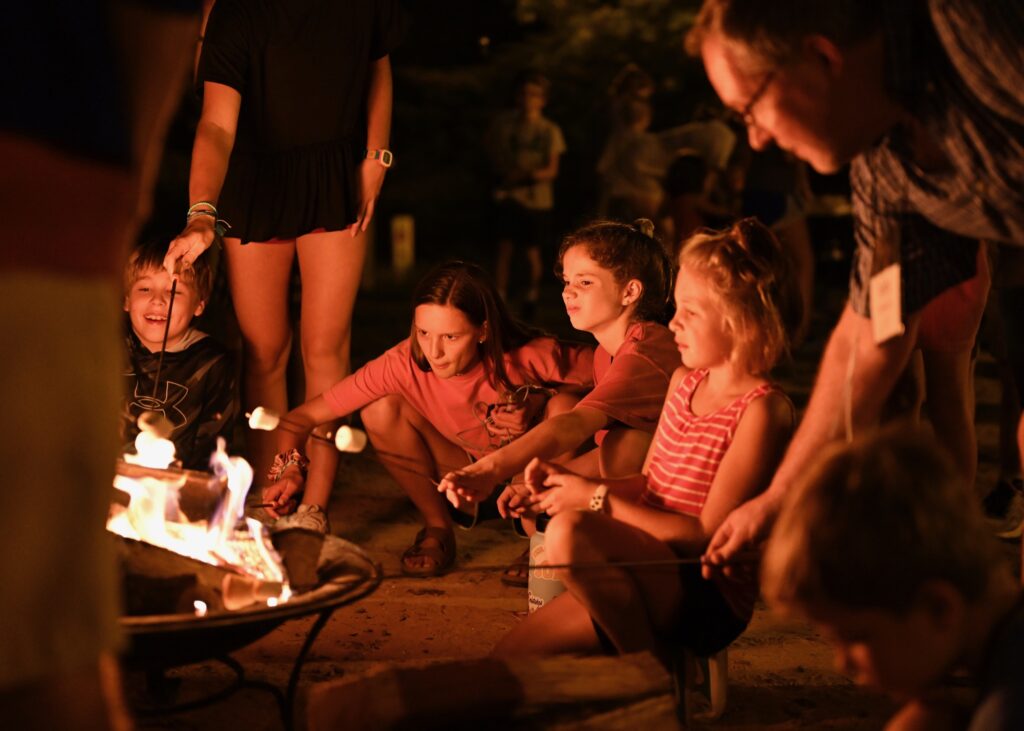 Lodging
Update (5/20/22): Retreat housing in Assembly Inn is full! If you haven't signed up for the retreat yet, we'll help you look for alternate housing.
*Note – lodging fees are separate from retreat fees*
Lodging is available at Assembly Inn, which has hotel-like accommodations, as well as a dining room and group meeting space. When you register, you can choose a private bath or an adjoining bath (fees differ for each). Space is limited, so register early!
Lodging Options in Assembly Inn (for two nights):
Two rooms, connecting bath: $360

One room, private bath (various bed sizes available): $210

Second adult staying in room: Free

Child(ren) (birth-5th grade) staying in room with parent(s): Free

Youth (6th grade and older) staying with another youth in Assembly Inn: $105
We don't want cost to be a barrier to participation; scholarship are available to help offset the cost. If financial assistance would allow you to participate in the retreat, please fill out a request form, or email a staff member. All scholarship requests are kept confidential.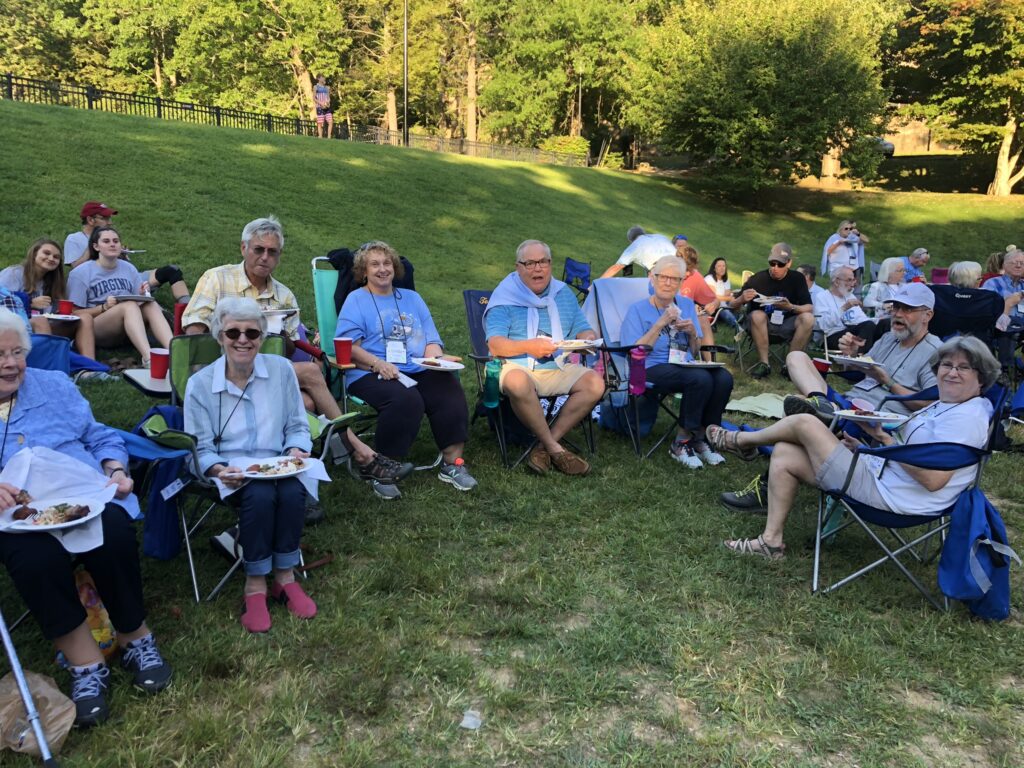 Keynote Speaker, David LaMotte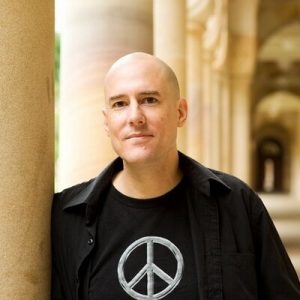 David LaMotte is an award-winning songwriter, speaker, author, and activist. He has produced 11 CDs and performed 2500 concerts on 5 continents.
He suspended his music career in 2008 to accept a Rotary World Peace Fellowship, earning a master's degree in International Studies, Peace, and Conflict Resolution from the University of Queensland in Brisbane, Australia, and working in rural India as part of that degree.
He has published two illustrated children's books, including White Flour, a whimsical introduction to nonviolence, based on true events. David's most recent projects include his 2014 book Worldchanging 101: Challenging the Myth of Powerlessness.
David maintains a dense calendar of speaking and musical events worldwide. He also serves as the president of PEG Partners, the non-profit organization he co-founded to support schools and libraries in Guatemala. In addition to that, he serves as the Clerk (chair) of the Nobel Peace Prize Nominating Task Group for the AFSC (Quakers).
His most recent endeavor is as one-third of the interfaith trio Abraham Jam, whose second album was released in 2019.
 Saturday Morning Workshop Choices
Infants – Pre-Kindergarten
This age group will spend time together playing and enjoying the company of other UPC children.  Parents of 4-year -olds can register their child for this group or can choose a workshop below that is open to 4-year-olds that might fit their child's developmental stage.
Location: Updike Child Care
Facilitated by Montreat Staff
Pottery (WORKSHOP FULL)
Whether you are a beginner or have frequently worked with clay, you can create a wonderful keepsake of the weekend working with clay.  If you want to do another a.m. workshop – the pottery studio will be available for pottery fun during our afternoon free time for all ages. 
Location: Currie Craft Center, Upper level. 
Facilitated by TBA
Open to Kindergarten and older (younger artists can enjoy pottery with their parents during the afternoon free time)
Peaceful Walk in the Woods
Take a moderate hike and find peace in nature as you are guided along paths around some of Montreat's favorite spots.
Location:  Meet at the Assembly Inn lower lobby by the front desk
Facilitated by Aaron Cook
Open to All Ages (but not stroller friendly)
Meditative Movement
This session will invite you to move your body in ways that help you de-stress and relax. At the end, you will be guided through a short meditation that will give you a sense of calm, peace and balance.  Bring a mat or towel.  Participants can stretch from the floor or from a seated position in a chair.
Location:  Assembly Inn 1 and 2
Facilitated by Robin Thomas
Open to 3rd Grade and Older
Fused Glass (WORKSHOP FULL)
Fused glass is done by putting together pieces of special glass and placing them in a kiln so the glass melts together to form the final product. Participants in this workshop will be able to use their creative "juices" to make either an ornament or a sun catcher.  There is no glass cutting involved – it will all be cut.  You do not need any special skills – just the desire to come and be creative! 
Location: Currie Craft Center, Lower Level
Facilitated by Carol Wilhelmi
Open to 4th Grade and Older. (4th and 5th graders will be matched with an adult buddy if parent is not present.)
Prayer Path
The Prayer Path at Montreat is a walking pilgrimage with seven stations and a small labyrinth.  It combines ancient spiritual practices and physical movement to help participants experience God's presence.
Location: Gather in upper lobby of Assembly Inn by the TV
Facilitated by Hadley Kifner
Open to All Ages (but not stroller friendly)
Tie Dye
This fabric craft was often considered a symbol of peace "back in the day" but now is enjoyed by all as a creative process with a beautiful product. Bring a white t-shirt or bring a pre-washed white tee and get ready to twist and tie, rubber band and dye.
Location: Convocation Hall
Facilitated by Stephanie Duncan and Alison Kavanaugh
Open to Kindergarten and Older
Scavenger Hunt  
Have fun with your church family while testing your knowledge of key places around the heart of Montreat!  Clues will lead you from place to place. 
Location:  Gather in upper lobby of Assembly Inn by the fireplace
Facilitated by Brian Vandersea
Open to all ages. Kindergarten and younger should have a parent present
Improv 101
We will explore the practice of improvisation through a series of games designed to tap into your imagination, spontaneity and creativity. Everyone is a natural improviser if given a safe and supportive space to explore their gift.
Location: Lakeside Room
Facilitated by Todd DeVries
Open to 6th graders and older
Ultimate Frisbee
Come learn the basic rules of Ultimate Frisbee, participate in a few drills to work on skills, and then scrimmage with friends.
Location:  Anderson Lawn
Facilitated by Adam Lovelady 
Open to 4th grade and older
Porch Stories
We're collecting Montreat stories….faith stories, funny stories, old stories, and new stories.  You can be a storyteller or a story listener.  You can interview old and new friends about their Montreat memories.  You might even record some stories for our collection.
Location: Dickson Room (218)
Facilitated by TBA
Open to all ages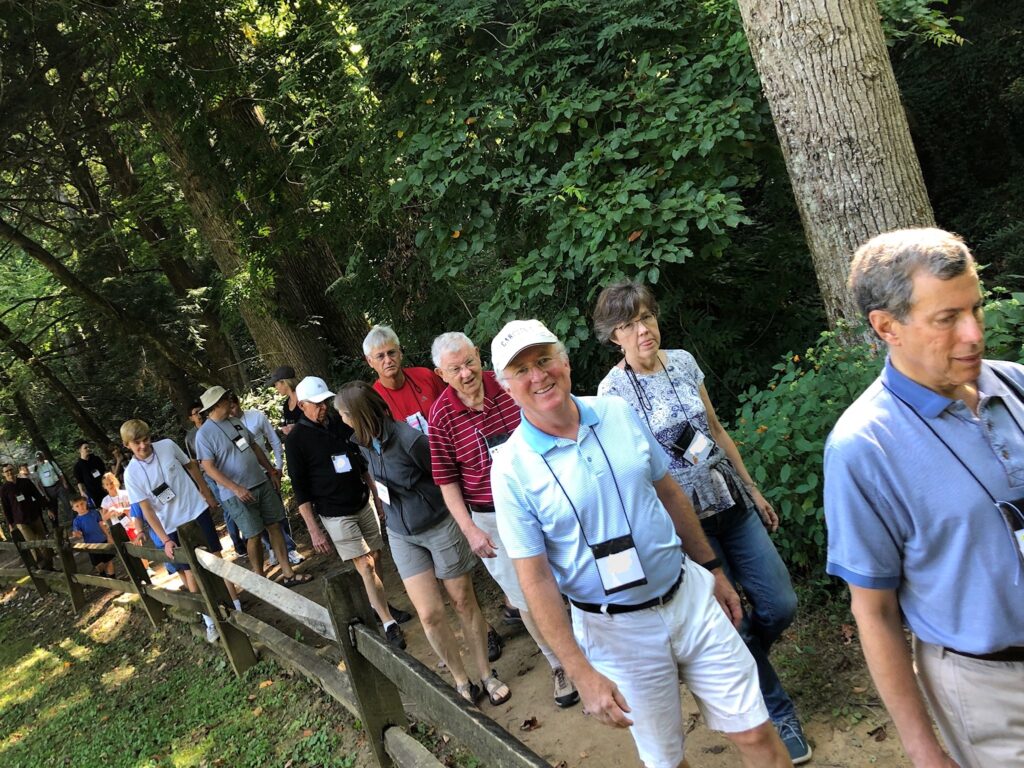 Saturday Afternoon Free Time Options
Hiking Lookout– Hike up Montreat's famous Lookout Mountain. It's a moderate hike, about 45 minutes up and 30 minutes down with great views of the valley.   The first part of the trail is a gentle uphill slope through an area rich with wildflowers.  We will stop frequently to examine the flowers, ferns, shrubs and trees which cover the slopes of Lookout Mountain.  For those who wish to continue to the top, be prepared for challenging steep slopes and some scrambling up boulders for the 700 ft. elevation gain. You'll be rewarded with a stunning view.  Bring water and be prepared for the weather.  We will carpool from the entrance of Assembly Inn to the trailhead on Lookout Road. Meet in Assembly Inn Lower Lobby, near the front desk. Many additional trails are available. Find a trail map at check-in!
Pottery – Work with a local potter to create your own Montreat keepsake out of clay. Open to all ages during free time. Currie Craft Center, upper level.
Football Game – Cheer on the Tar Heels in the Lobby area at game time.
Black Mountain Trip – Would you like to go with a group to explore Black Mountain? Sign up in the Lobby.
Sabbath – Take a holy nap in your room or have some good conversation with friends on a Montreat porch. Take extra time to recharge your batteries.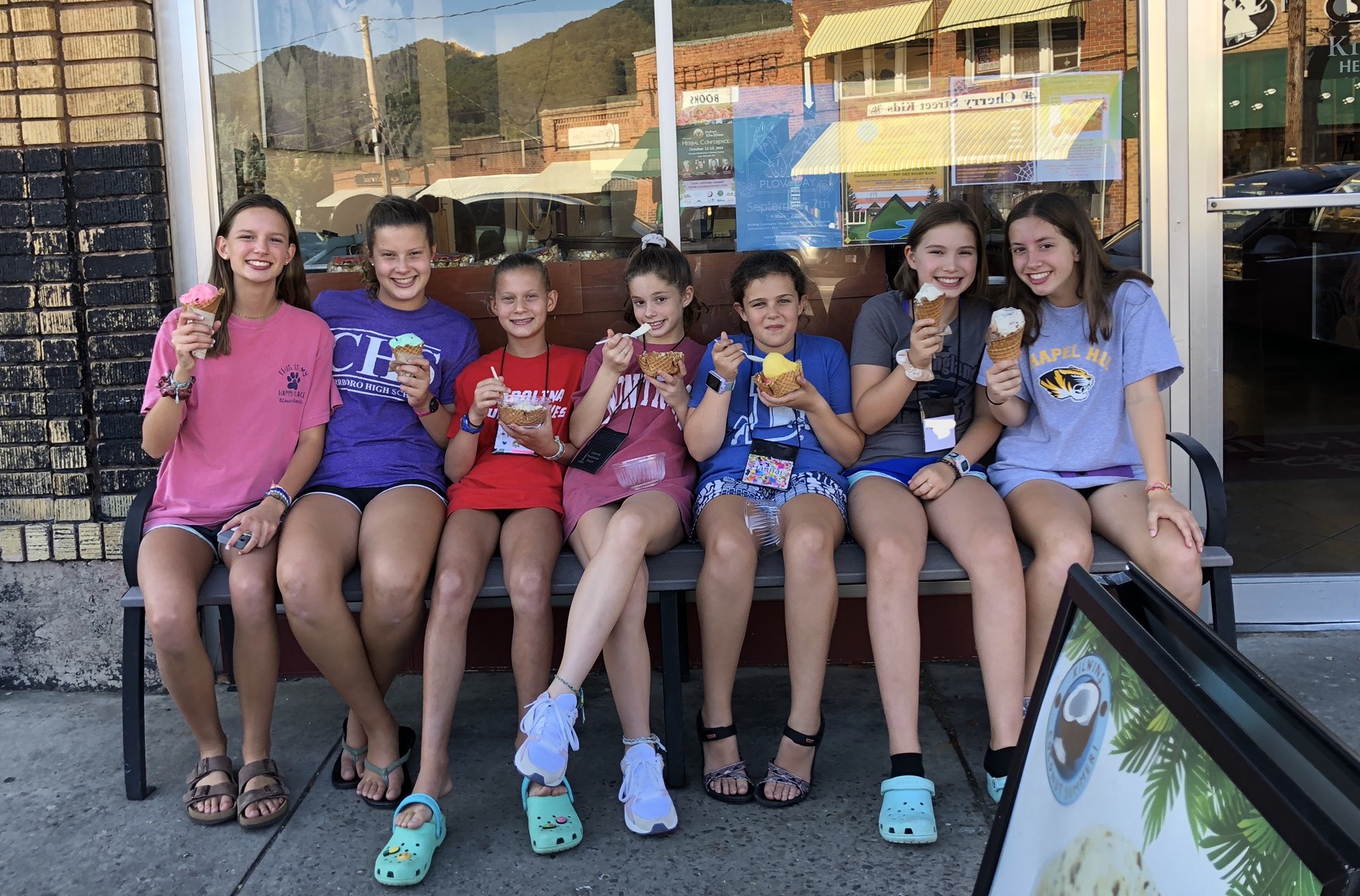 Retreat FAQ
Q: Is this retreat for families only?
A: No! UPC members of all ages and stages of life attend the congregational retreat. This event is a chance for all in our church to spend time in community together. We have options that everyone can enjoy no matter your age, and we've found that unique bonds are created across many generations during this weekend.
Q: How are the accomodations?
A: We sleep in the Assembly Inn hotel, which was recently renovated. It's a beautiful stone building at Montreat Conference Center, where they cater to all ages and have all the creature comforts we're used to.
Q: How's the food?
A: Montreat's Galax Dining Room offers a variety of options at meals. There's always a bountiful salad bar. Plus, our UPC BBQ on Saturday night is a tasty church tradition not to miss! If you have concerns about allergies, please note it in your registration, and we'll make sure you have specific allergen information.
Q: I'm not sure we can afford to attend. Is there financial assistance?
A: We have a retreat scholarship fund to help with costs. We will work with you to determine how we can best meet your family's needs when covering lodging and retreat costs; there's no special formula. Click here to fill out a request form, or you may email a church staff member. We will communicate with each family on an individual, confidential basis.
Q: What COVID precautions will we follow?
A: It's difficult to predict this far in advance what precautions will be necessary. UPC has been and continues to be careful when it comes to COVID. We will continue to pay attention to the current data about COVID and follow accordingly with our precautions, making official decisions as we get closer to the weekend of the retreat.