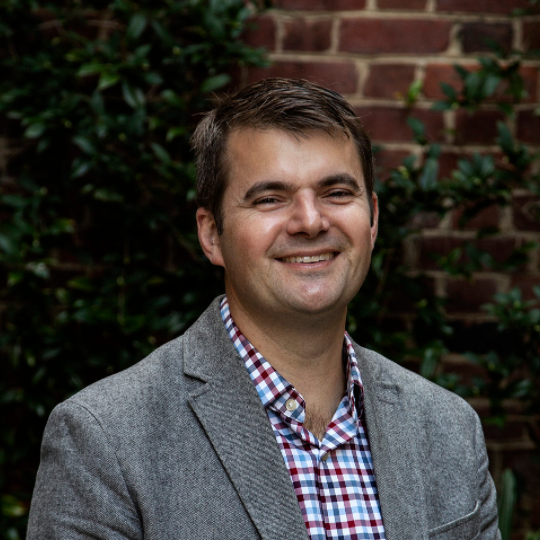 Jarrett McLaughlin
Co-Pastor
About Jarrett
Jarrett joined the UPC staff in August 2019. He grew up in Raleigh, North Carolina and became a "traitor" to his NC State traditioned family when he went to UNC-Chapel Hill for college.  Missing youth group terribly, Jarrett quickly discovered Presbyterian Campus Ministry where, in addition to exploring his call to ministry, he also met Meg.
After college, Jarrett served as a youth minister for one year and then spent another year traveling, spending a great deal of time in Port-au-Prince, Haiti living in community with disabled children at Wings of Hope. He then went to Union-PSCE Seminary (now "Union Presbyterian Seminary") and then went on to serve as an associate pastor for mission and young adult ministry at Village Presbyterian Church in Kansas City, MO. Prior to coming to UPC, Jarrett and Meg served as co-pastor Heads-of-Staff at Burke Presbyterian Church in VA.
When not engaged at Church, Jarrett enjoys running and hiking.  He is also an obsessive music fan intent on keeping up with independent music of all kinds – reading blogs and record reviews, scoping out live shows and constantly spinning tunes in the car, home or office.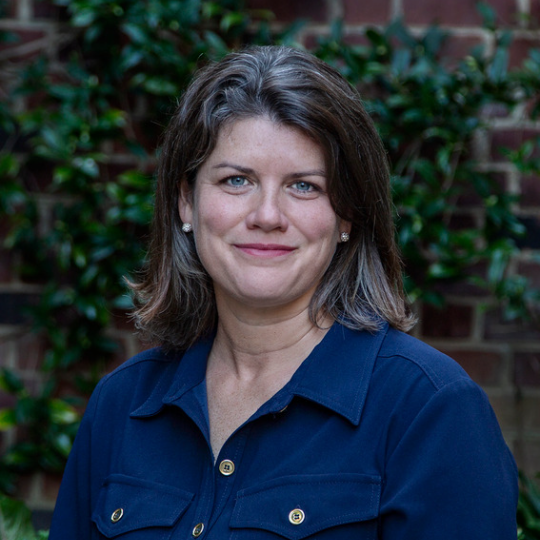 Meg Peery McLaughlin
Co-Pastor
About Meg
Meg joined the UPC staff in August 2019. She is a native of North Carolina, graduated with a Bachelor's in English Literature from the University of North Carolina at Chapel Hill and with a Master's in Divinity and in Christian Education from Union Presbyterian Seminary in Richmond, VA.
Meg was ordained as a Minister of Word and Sacrament in 2006, at Village Presbyterian Church near Kansas City, MO, where she served for seven years in the role of Pastoral Care. She and Jarrett served as co-pastor Heads-of-Staff at Burke Presbyterian Church for 6 years before coming to UPC.
Meg and Jarrett have three young daughters: big sister Naomi and, twins, Caroline and Zanna. She has hitched her life to the promise that Jesus Christ is the light that overcomes darkness, is the love that is stronger than all fear, and is the sure and certain assurance that new life is possible, even when it seems otherwise.