Join us for Lent, a season of repentance and reflection
Spiritual Formation Opportunities
What is Lent?
Lent is a 40 day season of spiritual discipline and preparation that starts annually with Ash Wednesday—which falls this year on March 2— and anticipates the celebration of the death and resurrection of Christ at Easter (this year, April 17). During this time, individuals will often fast from something, or take on a new discipline as part of their preparation, all with the ultimate goal of deepening their relationship with God.
"What can I fast from?"
When we think of fasting, food is typically the first thing that comes to mind, and some choose to fast from a certain food. However, there are also media fasts (social media, television, and/or video games), spending fasts (eating out, new clothing purchases, miscellaneous shopping), and personal fasts (complaining, gossip, busyness). As you fast, you are encouraged to take the time and/or money typically devoted to that thing and use it in connection with and service to God.
"What are some examples of disciplines I can take on?"
There are many spiritual disciplines you can add to your Lenten observance: prayer, meditation, reading the Bible, service, connection with others. We'll also be doing a sermon series to introduce some lesser-observed disciplines!
"But when I count the days on the calendar, there are more than 40!"
Sundays are seen as "little Easters," and thus they are not counted in the liturgical 40 days. Some choose to make Sundays a rest day from their Lenten fasts; others choose to include those days.
Ash Wednesday
The first day of Lent is Ash Wednesday, which falls on March 2 this year. During worship on this day, ashes are used to mark a cross on the forehead or hand of each worshiper as a reminder of our humanity and mortality. We will offer the imposition of ashes in two ways that day:
Drive-thru/walk-up imposition of ashes from 1-2 pm

Worship in the Sanctuary at 7:30 pm (livestream available at upcch.org/live)
All are welcome to join us for Ash Wednesday worship.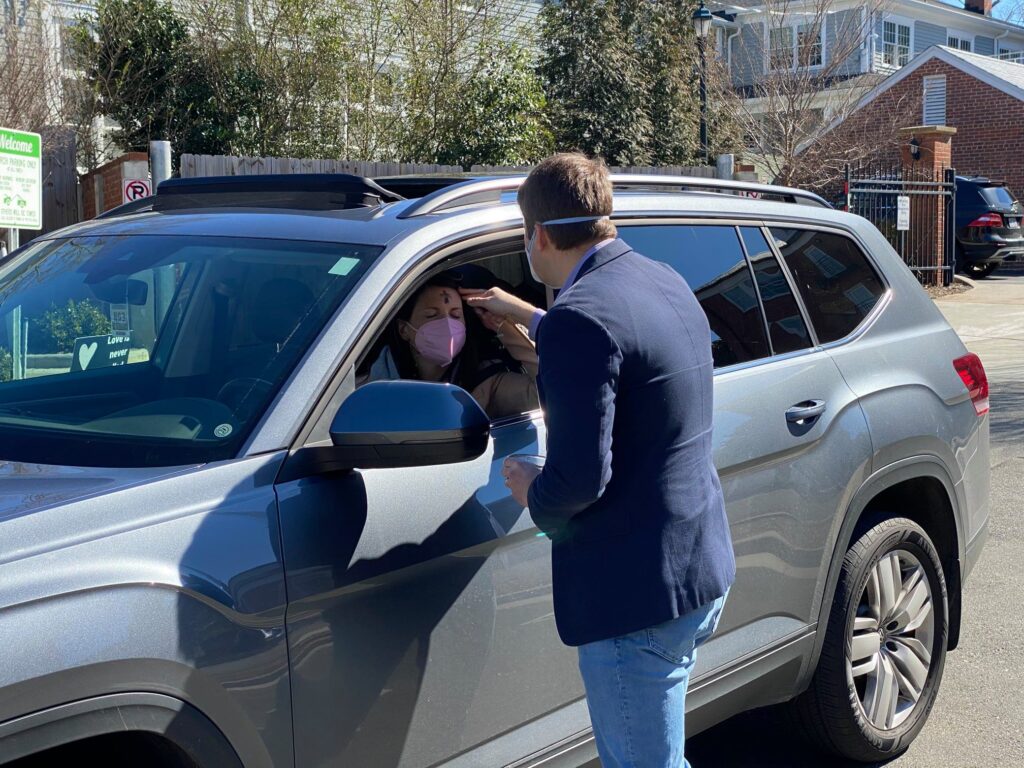 Lenten Sermon Series
You're invited to join us for worship each Sunday in Lent at 8:30 am or 11:00 am. Our 11:00 service is also livestreamed.
About our Lenten Sermon Series:

The words discipline and disciple are kissing cousins; both connote that we are

 

learning

 

something. To follow Jesus as his disciple is to learn from him and his way of love. To practice a discipline is to learn the art of something—in our case–learn the art of the spiritual life.  Often in Lent, Christians focus on familiar spiritual practices like fasting and prayer. But here in 2022, nothing is familiar; we are living in overwhelming days. And yet our call is to continue to learn–continue to deepen our discipleships. Perhaps this Lent, we can endeavor to learn from some off-the-beaten-path-kind-of-

teachers. What could we learn from doubt or failure? What do boundaries have to teach us? Join us in worship for a new sermon series: Undervalued Disciplines in Overwhelming Days. 
March 6: Boundaries
March 13: Doubt (Youth Sunday)
March 20: Failure
March 27: Discomfort
April 3: Improvisation
April 10: Surrender
Note: Due to COVID, our worship and programming schedule is subject to change. Click here to see the most up to date schedule.
Spiritual Formation Opportunities
Sunday School: In addition to our regular Adult Sunday School options, we will be offering a special Lenten class at 9:45 on Sunday mornings about spiritual disciplines. Facilitated by Hadley Kifner and meeting in the Terrace Room, this class will explore some of the traditional spiritual disciplines. All are welcome!
Taizé Worship: Join us for our monthly contemplative service on Tuesday, March 8 at 7 pm in the Sanctuary. For more about Taizé, click here.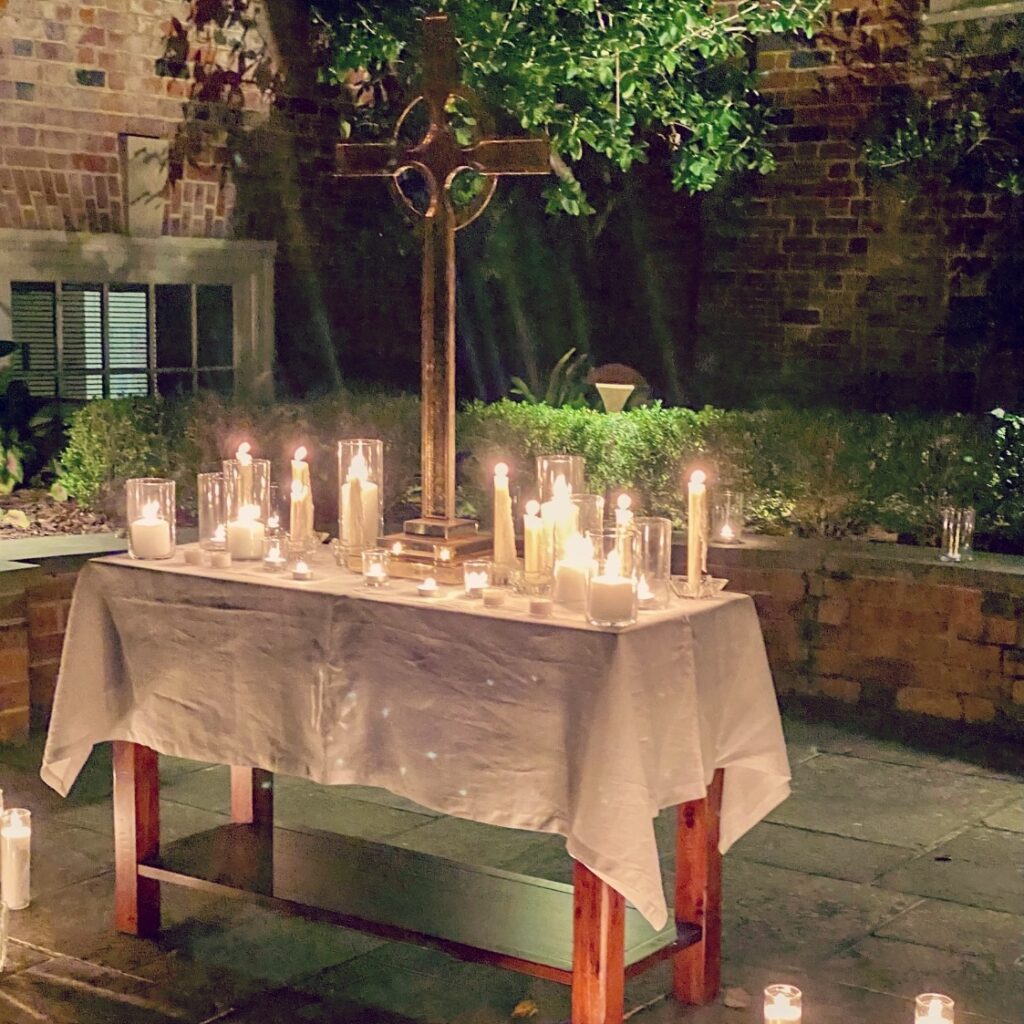 Holy Week & Easter
Maundy Thursday: April 14, 7:30 pm

Maundy Thursday is the day during Holy Week that commemorates Jesus' last meal with his disciples, when he washed their feet. Join us in the Sanctuary for a contemplative service, including Holy Communion, to reflect on how Jesus proclaimed the gospel through service and love.
Communion will be offered via intinction (dipping pieces of bread into a common cup of juice); prepackaged elements will be available for those who prefer that method of receiving communion.
Good Friday: April 15, 7:30 pm
Easter Sunday: April 17, 8:30 am and 11:00 am (full details here)