Registration is now closed.
VBS is open to 4-year-olds through rising 5th graders.
Children must be age 4 by September 1, 2022.
All children must be fully potty trained and able to wear a mask all day in order to participate. A decision about whether masks will be required will be made closer to the date.
Safety is our top priority for all families participating in VBS.  We will continue to pay attention to the current data about COVID and follow accordingly with our precautions.
Cost is $60 per child
Participant Information
If you have questions regarding any aspect of VBS 2022, or if you would like for your child to be able to attend Vacation Bible School but are not sure how to figure out transportation due to family work schedules, please contact Nancy Myer, Lucy McMillan, or Laura Owen; 919-929-2102 or vbs@upcch.org
Volunteer Information
We are grateful for our volunteers – we can't make VBS happen without them!
Volunteers, click here to access our detailed information page.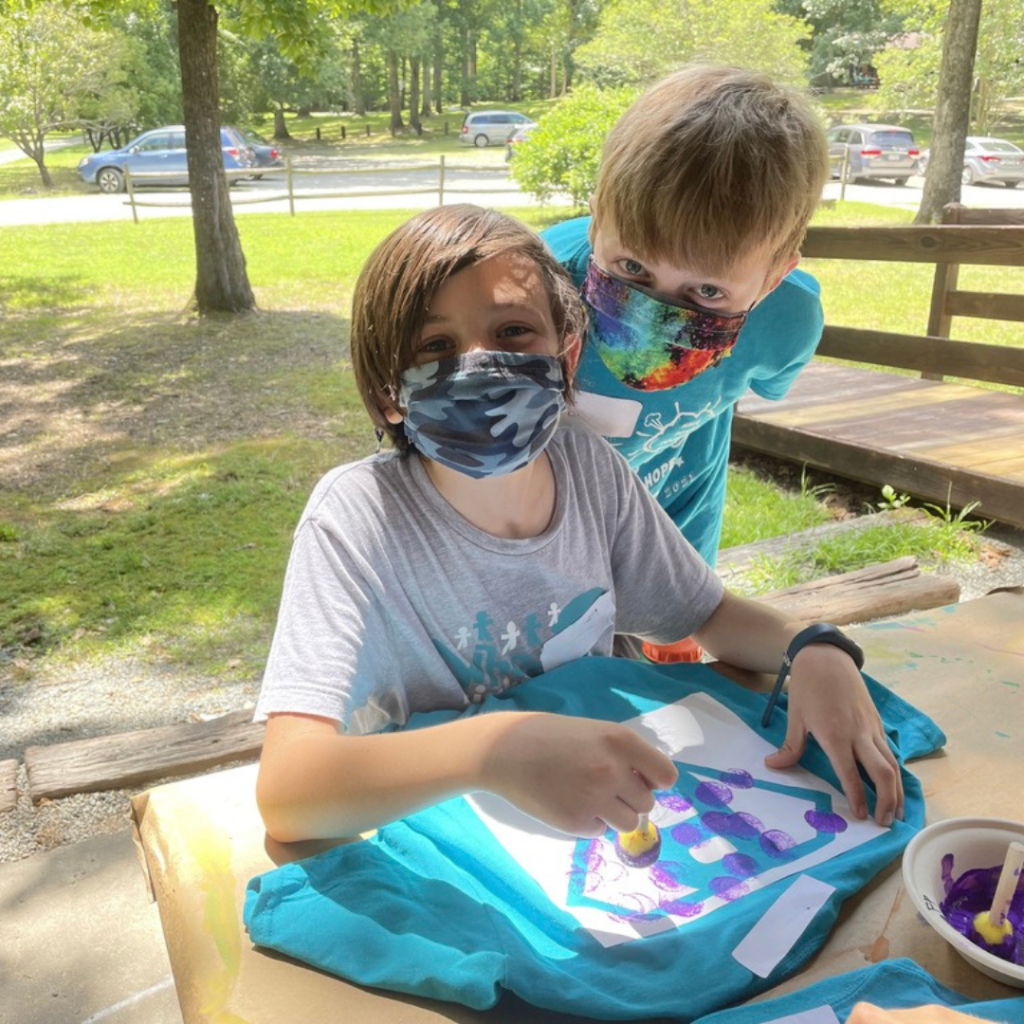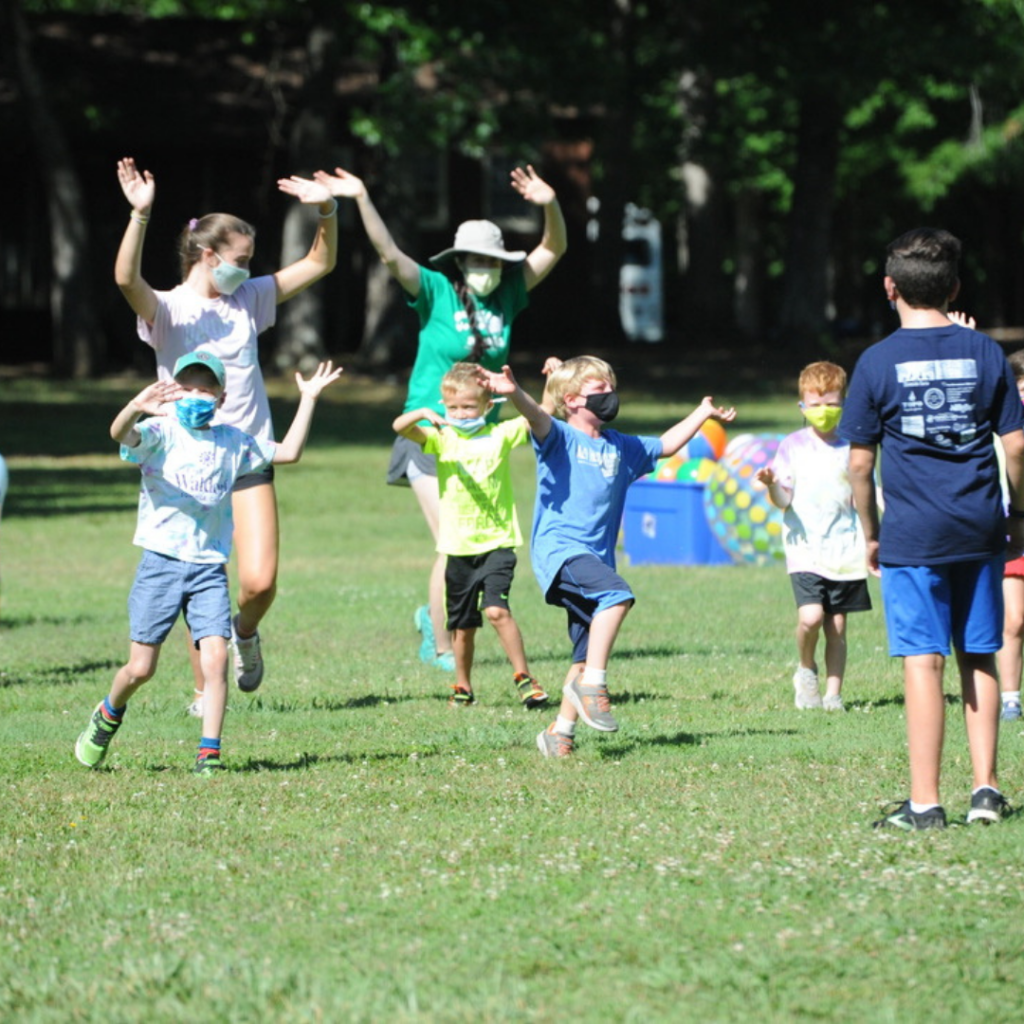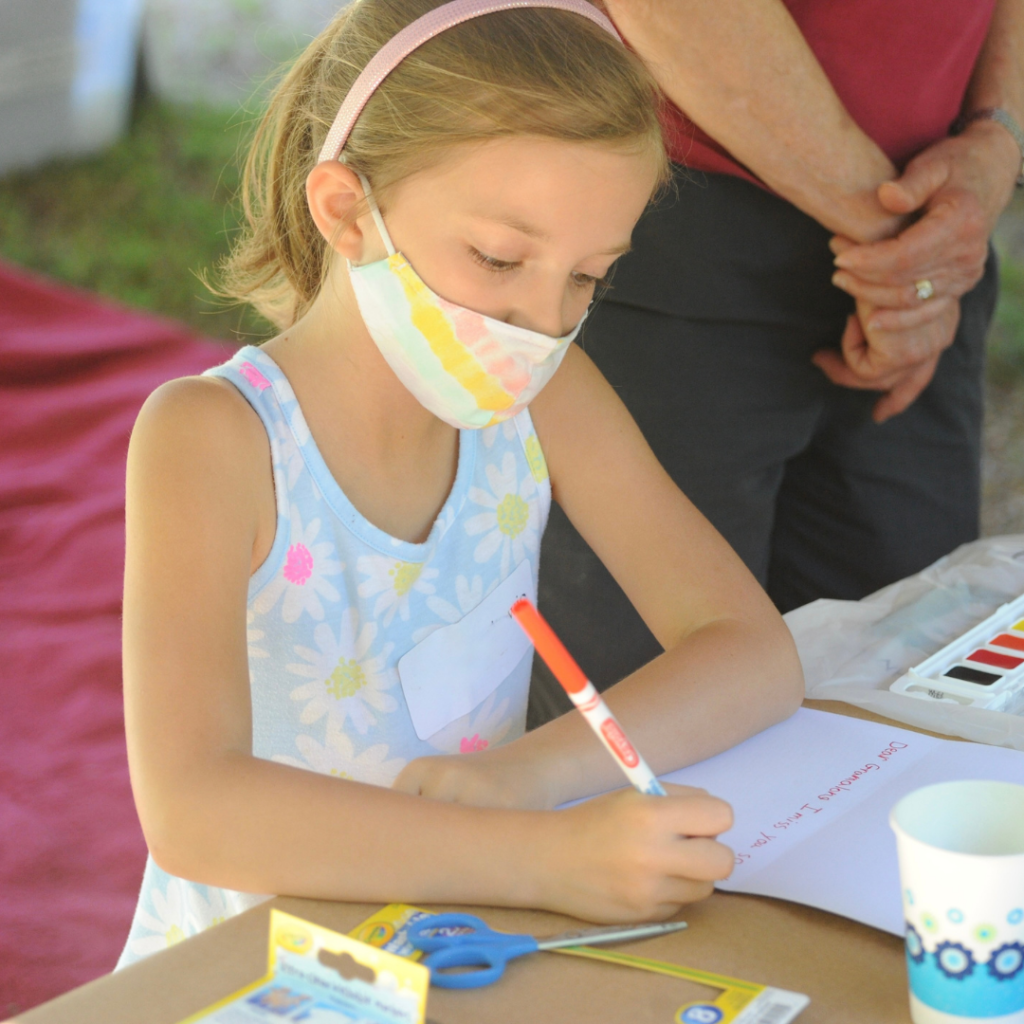 Schedule & General Information
Our 2022 Vacation Bible School will be Monday – Thursday, June 27-30.
8:40-8:55 – Drop off
8:55 am – VBS begins (view the full schedule here – subject to change)
12:00 pm – Pick-up
We will be outside every day and ask that families take the following precautions:
Apply sunscreen and insect repellent to your child before you arrive at camp.
Check for ticks on a daily basis.
Send your child in old clothes and sneakers, as we will be playing hard and using paints, glue, dye, and other craft items.
Inclement Weather
If inclement weather occurs, we may have to cancel for the day. We will post information about our schedule by 7:30 a.m. on the day in question on the church Facebook page and will send out an email to all participants.
Drop Off/Pick Up at Camp New Hope
New Hope Camp and Conference Center is located at 4805 NC 86, Chapel Hill, 27514
VBS offers a carpool line drop off/pickup option. Morning carpool line drop off will have two time slots, and you will be assigned a time to come.  The first time slot will be 8:25-8:40 and the second will be 8:40-8:55.  VBS volunteers will accompany children to their group gathering spot. Afternoon pickup begins at 12:00 p.m. The carpool line will circle the Dogwood building, near the entrance to Camp New Hope. Click here for an illustrated map.
Please help us eliminate congestion in the carpool line area. If you wish to park and drop off/pick up your VBS participant at Camp New Hope, we request that you park in the paved parking lot near New Hope Presbyterian Church and walk with your child to his or her group gathering spot.
If you will be carpooling or arranging for someone else to pick up your child, and didn't already submit that information with your online registration, please fill out the written form available (click here), and send to Nancy Myer c/o UPC. For the safety of your child, WE CANNOT SEND YOUR CHILD HOME WITH ANYONE EXCEPT YOU, UNLESS WE HAVE WRITTEN PERMISSION IN ADVANCE.
Snacks and Food
VBS provides a snack each day for all campers.  None of the snacks provided at Camp New Hope contain ingredients derived from peanuts.
If you would prefer to send an alternate snack with your child for each day or for the entire week, please send it packaged in a ziploc bag clearly labeled with your child's name and a note to your child's group leader. Your child's group leader will make sure your child receives his or her own snack.
If you indicated on your registration form that your child has allergies of any kind, your child's group leader will place a bracelet on him/her each day. These bracelets will alert snack helpers, group leaders, and others that your child has an allergy.
Group Information
Children will be assigned to grades they will attend in the fall of 2022.
4-year-olds, K, 1st, 2nd, and 3rd Grade groups will rotate from station to station throughout the day (see map of VBS at Camp New Hope for station locations).
4th/5th grade will remain at their own station for most of their activities.
Your child's group leader will have a name tag for your child each day.
---
4 Year Olds: Special Notes
Children must be age 4 by September 1, 2022, in order to be eligible for UPC Vacation Bible School.  All children must be fully potty trained and able to wear a mask all day in order to participate.
VBS is an exciting, exhausting and dynamic experience, and to have it outdoors at Camp New Hope makes it even more amazing. All of those characteristics unfortunately make it not age appropriate for our youngest participants in previous years at VBS (rising 3-year-olds).
---
4th and 5th Grade: Special Notes
4th and 5th graders will gather each day by Firecircle #1 (see map). In this space, participants will enjoy a wide variety of activities geared toward their age group.