We are committed to keep you singing safely during the COVID-19 Pandemic.
We will adhere to the following guidelines in accordance with the International Coalition for the Performing Arts Aerosol Study and the most recent guidance from the CDC.
To view the full study, click here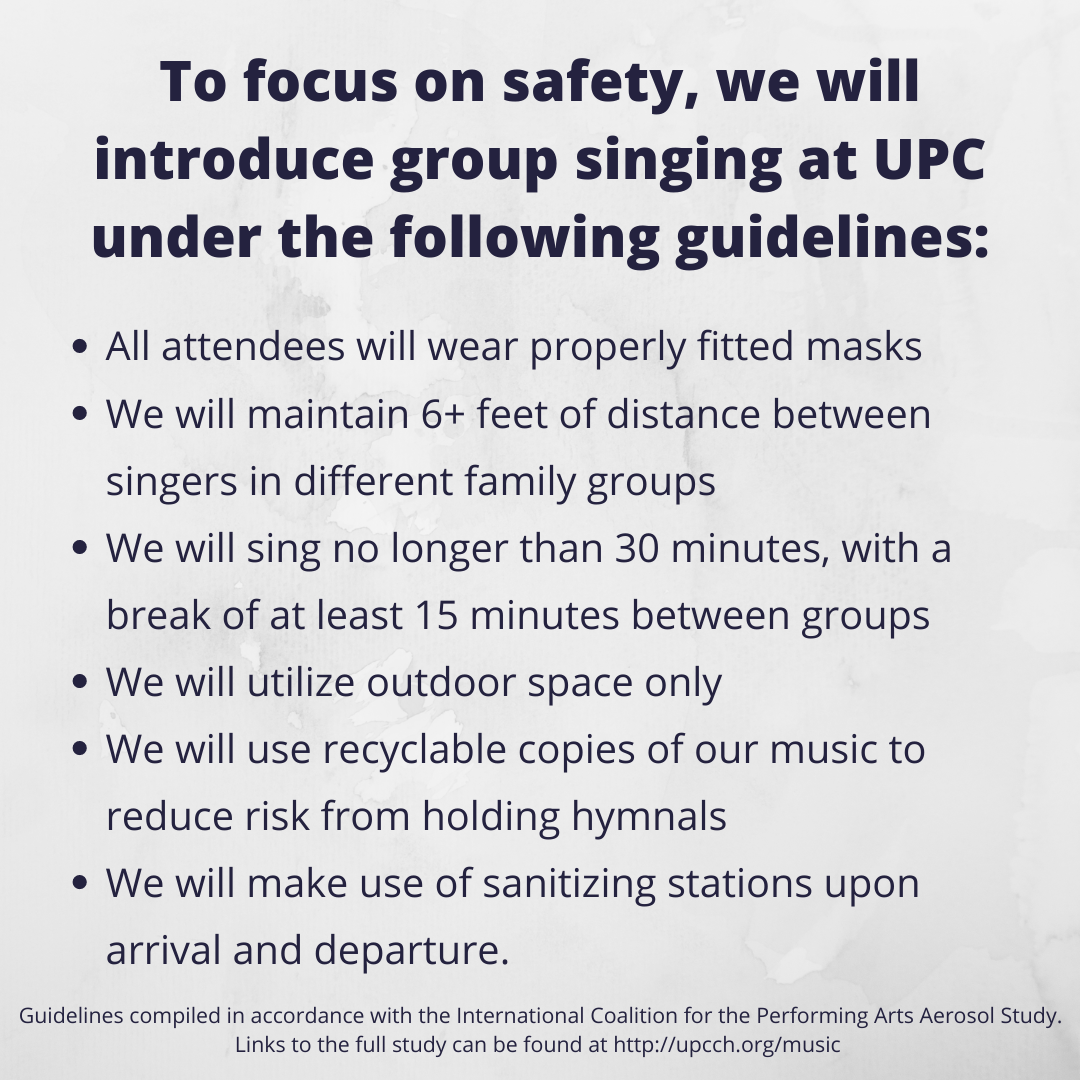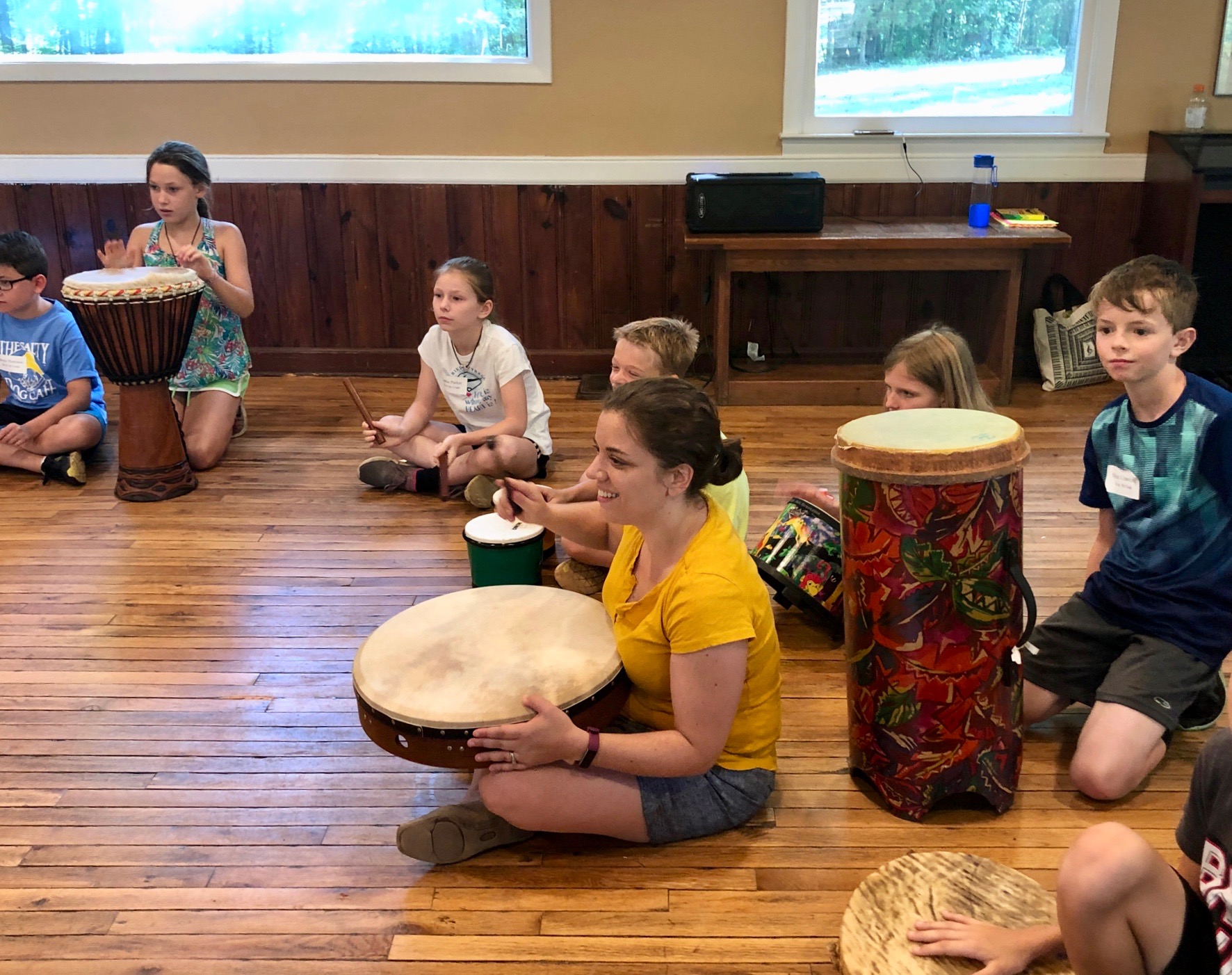 Believe it or not, we are already preparing musically for Advent at UPC,
and we have several musical projects that you are invited to be a part of!
-Each project encompasses approximately 1 minute of music to learn, and can be done by both children and youth.

-Lyrics and guide videos will be provided for all projects so you can practice at home if you wish

-We will work with your schedule to make the recordings happen outdoors or in the Sanctuary between now and December 15.
Family hymn sing (#110) – we'd love to have 4 families come to church to record one verse each of "Love has Come" (tune of "Bring a torch, Jeanette Isabella")
Virtual choir for Lessons and Carols – each student would be asked to record one verse of "How Far is it to Bethlehem" and videos will be layered together to create a virtual choir.
Our homebound members will be missing our annual caroling this year, but we've ordered recordable greeting cards and would love to have your family sing a tiny bit of their favorite Christmas song and wish a gleeful "Merry Christmas" to those who are isolated in these long winter days!
Sign up to be a "secret santa" for another choir family! I'll match families up, and even deliver for you if you wish.
Contact
Kathleen Jasinskas
Director of Children's and Youth Choirs
Phone: 919.929.2102 ext. 118
Email: kathleen@upcch.org